Sun Care
Summer Sun Protection: Best Body Sunscreens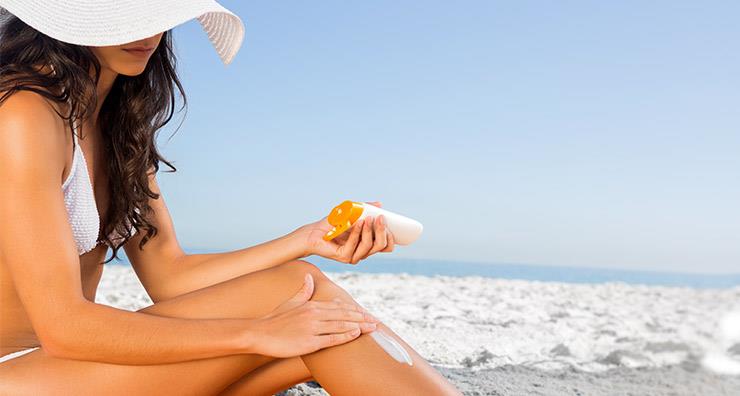 Summer can easily be ruined if you receive a sunburn at the beach or pool. Protect your shoulders, back, chest and the rest of your body against sun-damaged skin with the best body sunscreens.
When it comes to protecting your body against UV damage, a water-resistant sunscreen lotion like EltaMD UV Sport Water Resistant Broad Spectrum SPF 50 is crucial. This formula guards against both UVA and UVB rays for up to 80 minutes while you swim and sweat. The oil-free formula will not run or become greasy so it is ideal for an active lifestyle. When you are applying a sunscreen cream or lotion to your body, use about two tablespoons, or one shot glass, to ensure adequate protection.
To maintain protection, you must reapply your sunscreen product every two hours. Reapplication is a breeze with a spray such as MDSolarSciences Quick Dry Body Spray SPF 40 Broad Spectrum UVA-UVB with Solsci-X. The quick-drying formula is water-resistant, leaves no residue and defends against sun-damaged skin and burns.
La Roche-Posay Anthelios 45 for Body is a sunscreen lotion that guards against both UV and free radical damage. The lightweight formula hydrates and absorbs quickly without leaving a greasy texture so your skin feels fresh and clean. This water-resistant formula is a great choice for anyone with sensitive skin.
When you're swimming or exercising, it helps to have a sun protection product that you can apply to wet skin. CeraVe Sunscreen Broad Spectrum SPF 50 Wet Skin Spray can be applied to wet or dry skin to provide broad spectrum protection against sun-damaged skin.
SkinCeuticals Sport UV Defense SPF 50 is an ideal sunscreen lotion for anyone who lives an active lifestyle. Water-resistant for up to 80 minutes, this formula protects you while you hike, swim and run. The broad spectrum formula defends against both early signs of aging and sunburn.
Which sunscreen products do you use to maintain healthy skin in the summer? Let us know on Facebook, Twitter or Instagram using #LovelySkin.
Shop This Blog
Highlights
Water-resistant and long-lasting
Ideal for an active lifestyle
Oil-free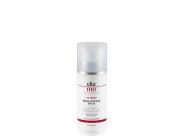 Quick Shop +
Highlights
With the push of a button, you get broad-spectrum UVA and UVB water-resistant (80 minutes), sunscr...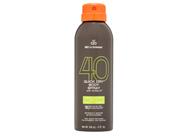 Quick Shop +
Highlights
An all-over sunscreen that leaves a silky finish that is non-greasy.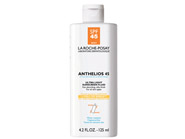 Quick Shop +
Highlights
Provides broad spectrum protection
Defends against UV damage
Water-resistant and long-lasting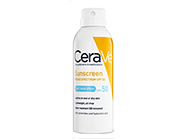 Quick Shop +
Highlights
Provides broad spectrum UVA/UVB protection
Water-resistant for 80 minutes
Alcohol-free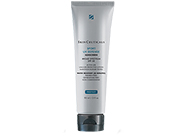 Quick Shop +
Connect with Us!