Sun Care
Your Sunscreen Bottle Decoded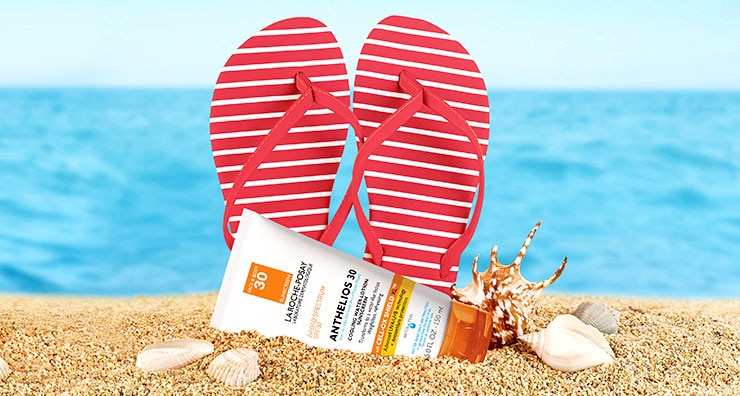 Have a question about sunscreen? We've got the answers you need in this quick Q & A.
Q: What does SPF mean?
A: SPF stands for sun protection factor, a measure of how long a sunscreen will protect skin against the UVB rays that cause sunburn. An SPF 30 provides 30 times more protection than no sunscreen, meaning that while you're wearing it, it takes approximately 30 times longer before your skin is susceptible to a sunburn. Applying a sunscreen with SPF 30 protection will shield your skin from 97 percent of the sun's damaging rays. SPF 50 provides slightly more protection, shielding you from 98 percent of harmful rays.
While SPF is a great estimate for how well a sunscreen will protect your skin, it should never be the only measure taken into account. Skin type, age and application technique are just a few of the factors that can make a big difference in how well sun protection works for you. Since there's so much variation, it's important to pay attention to your skin. If you feel sick or your skin is pink and hot to the touch, head inside right away.
Q: What doesn't SPF cover?
A: Short answer: SPF doesn't measure protection against the majority of rays that reach your skin. The sun emits two types of ultraviolet radiation: UVA and UVB rays. UVA rays contribute to premature signs of aging while UVB rays burn skin. Both UVA and UVB rays can cause lasting damage and lead to skin cancer. SPF only covers how well a product protects against UVB rays, which leaves your skin susceptible to damage. Broad-spectrum sunscreens can cover for UVA as well as infrared protection.
UV light only accounts for about three to five percent of what reaches us from the sun. The rest is made up of infrared rays, known as IR or IRA rays, which make up 55 percent. IRA rays penetrate skin more deeply than UVA or UVB rays and are responsible for the warmth you feel on your skin when spending time in the sun. They generate free radicals and contribute to inflammation, collagen breakdown and other signs of aging. Luckily, more and more brands are developing IR technology to help defend skin against heat-related stress. One of our favorites is Obagi Medical Sun Shield Tint Broad Spectrum SPF 50.
It doesn't quite end there. The sun also emits UVC rays, which are present above the cloud line. This type of sun exposure is important to consider while skiing, hiking, etc. at higher elevations. Many sunscreens don't test for UVC protection but the best sunscreens, such as EltaMD products, protect against it.
Q: How long does sunscreen last?
A: Once applied, sunscreen has the ability to protect skin for about two hours. If you're swimming or sweating, you should plan on applying sunscreen at least every 40 minutes. Remember, there's no such thing as too much SPF. Apply it as often as you'd like to keep your skin safe in the sun, and be generous—it's takes one ounce, or a shot glass worth of sunscreen to protect the entire body from head to toe. Dr. Joel Schlessinger, board-certified dermatologist and CEO of LovelySkin, recommends applying every 20 minutes while spending time outdoors during the sun's peak hours: between 10:00 a.m. and 4:00 p.m.
Q: How does sunscreen work?
A: The way a sunscreen works actually depends on its active ingredients. Sunscreen can generally be divided into two types, physical and chemical. (Note: Some sunscreens contain both physical and chemical active ingredients.)
Physical sunscreens, also known as mineral sunscreens are made of natural minerals mined from the Earth, titanium dioxide and zinc oxide. These formulas are called physical sunscreens because they create a physical barrier between skin and harmful UV rays. This barrier reflects rays away from skin and keeps the majority from reaching its deeper layers.
Chemical sunscreens protect with chemical sun filters, such as oxybenzone, octinoxate, octisalate and avobenzone. These formulas actually absorb UV rays where a reaction takes place and the heat is then absorbed from skin.
You can shop our wide selection of sunscreens for every need and skin type here.
Q: Does sunscreen expire?
A: Yes! Just like all skin care products, there's a definite shelf life for your sunscreen. The majority of sunscreens now come with an expiration date, usually located on the top or bottom of the container. If your sunscreen does not have an expiration date, you can use a permanent marker to write the date it was opened right on the bottle. Once opened, a sunscreen will last about one year. If you're applying sunscreen daily, a bottle shouldn't last long and you should have no trouble using it before its expiration date.
It's important to never use a sunscreen past its prime. Not only will it lose its effectiveness, spoiled ingredients could actually cause infection or make your skin extra sensitive to the sun. If a sunscreen that's been opened looks or smells "off," just toss it.
Do you have a question about sunscreen? Let us know in the comments below, or tell us on Twitter, Facebook or Instagram using #LovelySkin!
Shop This Blog
Highlights
Fragrance-free
Provides broad spectrum UVA/UVB protection
Protects against infrared rays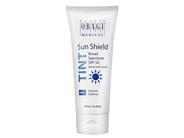 Quick Shop +
2 options
Connect with Us!