Sun Care
Use Sunscreen Every Day to Avoid Long-Term Sun Damage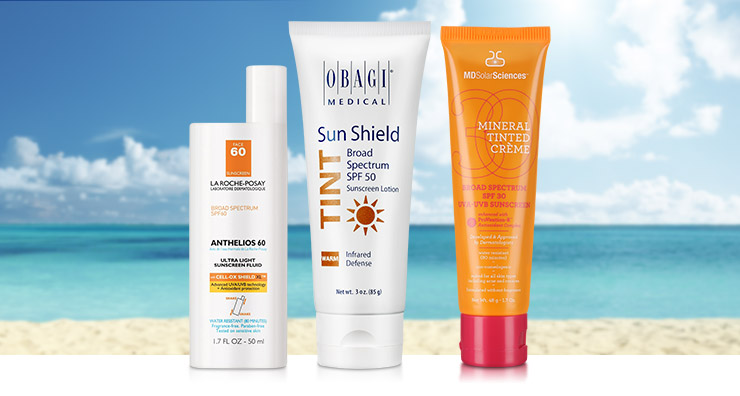 It's easy to lose sight of the big picture when it comes to sunscreen. You may think that using sunscreen is all about avoiding sunburn, but that's only half the story. While it's tempting to skip the extra step when you're not out in the sun, sunscreen plays an important long-term role in keeping your skin healthy.
The real difference between sunburn and sun damage
Everybody knows a sunburn when they feel it—hot, sensitive and painful to the touch, a sunburn is your body's way of telling you to find some shade, and fast! Even if you don't end up with a sunburn, though, you're still accumulating sun damage whenever you step outside without sunscreen.
Sun damage isn't something that's immediately noticeable like a sunburn. In fact, it can take years for the effects of sun damage on your skin to show up. If you haven't been a regular sunscreen user and you're seeing premature signs of aging like fine lines and wrinkles, sagging skin or hyperpigmentation, these are all common signs of sun damage that occur over time, also known as photoaging. While there are products and procedures to lessen the appearance of photoaging, the easiest way to help avoid it is by using a sunscreen with SPF 30 or higher every day.
Avoiding the big 'C'
Long-term exposure to the sun without using sunscreen can really do a number on your complexion, but it doesn't end there. According to a U.S. Environmental Protection Agency estimate, 90 percent of all non-melanoma skin cancers occur due to sun exposure, as do 65 percent of melanomas. Getting fried at the beach because you forgot your sunscreen can significantly raise your risk of developing skin cancer later in life, but even if you don't burn, sun exposure over time can increase your risk, too.
Our favorite sunscreens for daily wear
It's important to choose a sunscreen that provides broad spectrum protection from the sun, meaning that it's formulated to screen both UVA and UVB rays. What's the difference? UVA rays penetrate more deeply into the skin's layers and are associated more with photoaging, while UVB rays don't penetrate as far and are the primary cause of sunburn. Think of it this way—you need a broad spectrum sunscreen to prevent sunburn now, as well as photoaging and skin cancer down the road.
We recommend La Roche-Posay Anthelios 60 Ultra Light Sunscreen Fluid as well as MDSolarSciences Mineral Tinted Crème SPF 30 Broad Spectrum UVA-UVB because they provide strong broad spectrum protection. EltaMD UV Clear Broad-Spectrum SPF 46 Sunscreen - Untinted is also a great option for those with acne- or rosacea-prone skin. These formulas are perfect for daily use because they're lightweight and absorb quickly into skin, leaving a silky and even matte finish that's ideal for layering.
There are plenty of great broad spectrum sunscreens out there, and some of our favorites incorporate new technologies that protect you from the sun's infrared (IR) rays as well. IR rays play a big part in photoaging (about half of all the solar radiation that reaches your skin is infrared), and we recommend Obagi Medical Sun Shield Tint Broad Spectrum SPF 50 to help protect your skin against all three types of damaging rays. This sunscreen also rejuvenates skin exposed to all types of solar rays with an advanced antioxidant complex.
Whichever sunscreen you choose, it only helps if you wear it. These nourishing formulas are cosmetically elegant and easy to apply under makeup, so they're a treat to use every day. You can add even more sun protection to your daily routine with Heliocare Sun Protection Pills. This supplement is great to pair with a topical sunscreen because they work together to protect skin and build up your body's natural defenses against UV rays.
Remember, when you include sunscreen in your daily skin care routine, you're not just protecting your skin today—you're preventing long-term sun damage for a lifetime of healthy skin.
What's your favorite daily sunscreen? Let us know on Facebook, Twitter or Instagram using #LovelySkin!
Shop This Blog
Highlights
Water-resistant
Provides a matte finish
2011 New Beauty Award Winner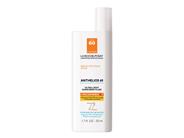 Quick Shop +
Highlights
This multi-functional, tinted crème, infused with ProVention-R™ antioxidants, leaves skin with an e...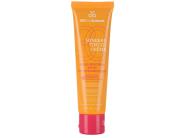 Quick Shop +
Highlights
Provides broad spectrum UVA/UVB protection
Protects against infrared rays
Enhances your skin's natural undertones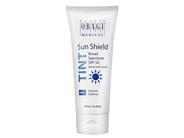 Quick Shop +
2 options
Highlights
Enhances UV protection
Strengthens immune response
Gradually builds UV tolerance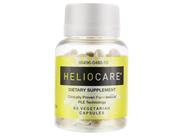 Quick Shop +
Highlights
Calms sensitivity and irritation
Creates a matte finish
Oil-free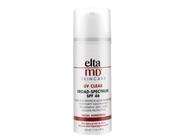 Quick Shop +
Connect with Us!