Sun Care
High-Tech Meets Sun Safety: La Roche-Posay's My UV Patch is Back!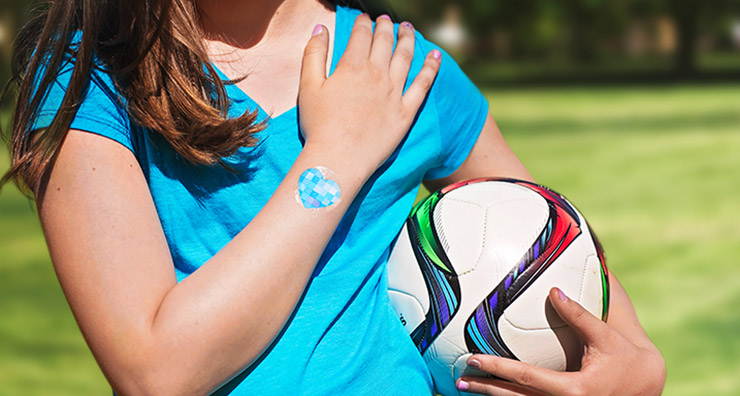 La Roche-Posay's My UV Patch is back by popular demand! If you're anything like us, you've probably wondered how much sun exposure you're getting on a daily basis. This heart-shaped patch helped us alter our sun safety habits last summer and we're so excited to share it with our wonderful LovelySkin customers again. For a limited time, you'll receive My UV Patch, a $30 value, with your purchase of any one La Roche-Posay Anthelios sunscreen!
What is My UV Patch?
Thinner than an average strand of hair, My UV Patch is a small, transparent patch that's designed to adhere seamlessly to your skin. For best results, the patch should be applied to an area that regularly sees sun exposure, such as the back of the hand or forearm. My UV Patch then connects to a free app you can download with your smartphone so you can track your UV exposure.
This year, in honor of La Roche-Posay's Anthelios Dermo-Kids SPF 60 launch, the app is more family friendly, with simplified information, gaming, rewards, shareable results and multiple profile options. With a cute character to guide you through the app, the whole family is sure to have fun!
How does My UV Patch work?
When you build your profile as you're setting up the app, My UV Patch uses your skin tone and type to determine your phototype. The app takes this information and creates tips and tricks to help guide you through smart sun protection measures. As it prompts you to scan, My UV Patch lets you know how much sun you're getting, as well as when you should apply more sunscreen.
How to Use My UV Patch
1. Wear your patch for five days straight.
My UV Patch should be worn 24 hours a day for five consecutive days. This length of time helps you get a better idea of your regular sun exposure and your personal habits. Then you can use this information to adjust your sun protection techniques in the future. Don't worry – you'll barely feel it! My UV Patch is completely waterproof, stretchable and designed for maximum comfort.
2. Apply sunscreen as you normally would, including over the patch.
For best results, treat your patch just like your skin. Applying sunscreen over your patch will help you receive the most accurate sun exposure readings. Any sunscreen will work! A few of our favorites include the new Anthelios Dermo-Kids for the entire family, La Roche-Posay Anthelios 60 Ultra Light Sunscreen Fluid for everyday sun protection and La Roche-Posay Anthelios AOX Daily Antioxidant Serum with Sunscreen SPF 50 for sunscreen with anti-aging benefits.
3. Allow push notifications to remind you when to scan your patch.
When you're having fun in the sun, remembering to reapply sunscreen can be tricky. Let the app give you a friendly reminder! We recommend setting notifications for between 1 to 2 hours.
4. Always scan your patch in natural sunlight.
For the best reading, find a source of natural sunlight for each scan. When the lighting is slightly off, your sun exposure reading might not be the most accurate. If you're already outside or near a window, you're all set to scan!
5. Follow the recommendations!
With each scan, the My UV Patch will give you tips to help you better protect your skin. Following these recommendations will help you establish good sun care habits that will pay off in the long run!
Do you have a question about My UV Patch? Let us know in the comments below or share with us on Facebook, Twitter and Instagram using #LovelySkin!
Shop This Blog
Highlights
Gentle enough for babies
Protects against UV damage and burning
Protects with antioxidants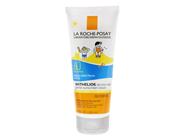 Quick Shop +
2 sizes
Highlights
Water-resistant
Provides a matte finish
2011 New Beauty Award Winner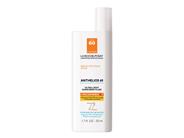 Quick Shop +
Highlights
Protects with antioxidants
Addresses signs of aging
Ideal for use as a makeup primer
Quick Shop +
Connect with Us!