Sun Care
The Sunscreens Members of the LovelySkin Staff Swear By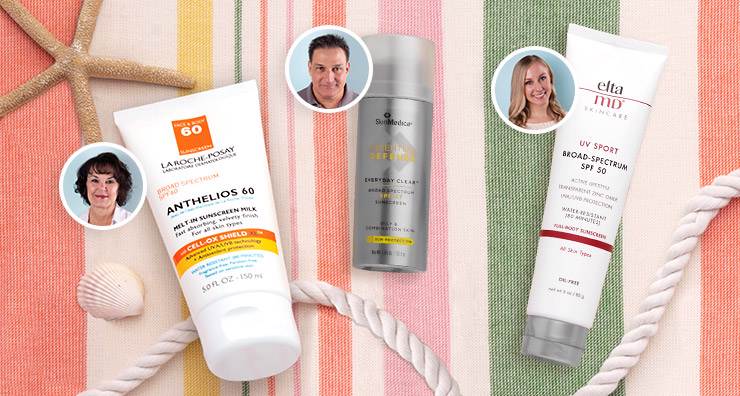 Since the members of the LovelySkin staff have the pleasure of working closely with over 300 beauty brands, it's no surprise our regimens can vary greatly from one person to the next. While our skin care routines may differ, they all end with one necessity—sunscreen. What makes sunscreen truly spectacular (other than its ability to prevent premature aging and skin cancer, of course) is the variety of additional benefits different formulas offer. From complexion-perfecting tints to extra antioxidant defense, these holy grail sunscreens captured the hearts of our staff for their ability to address their specific skin concerns.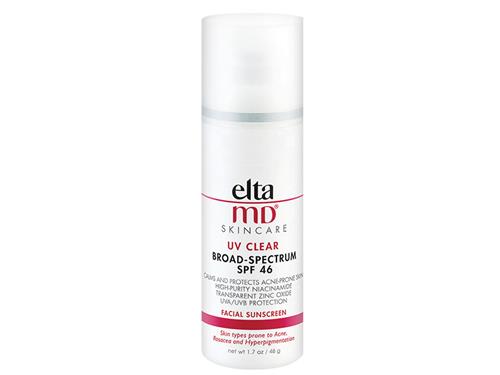 Board-certified dermatologist and CEO of LovelySkin, Dr. Schlessinger prefers a sunscreen that's weightless yet packed with utility. Like all EltaMD sunscreens, the UV Clear wears the Skin Cancer Foundation's Seal of Recommendation proudly. However, this best-selling sunscreen doesn't just prevent sun damage and premature aging. Dr. Schlessinger says, "As a dermatologist, I love the EltaMD UV Clear Broad-Spectrum SPF 46 sunscreen. It provides skin with the proper protection it needs to avoid sun damage, but also contains lactic acid and 5% high-purity niacinamide. This makes it acne-friendly and allows it to protect and not cause unwanted blemishes." These additional ingredients take this formula from good to great. Lactic acid gently rids skin of dull cells while niacinamide soothes inflammation. This pore-purifying sunscreen makes heavy, oily sun protection a thing of the past.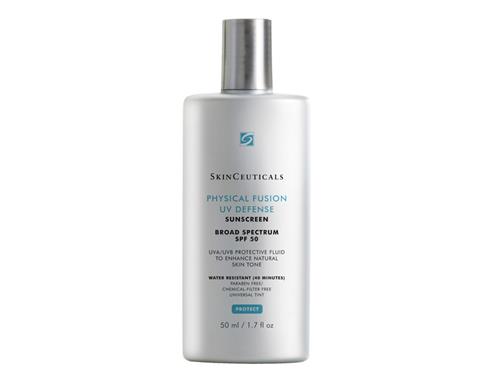 For sun protection she can count on wherever and whenever, Jennifer turns to the SkinCeuticals Physical Fusion UV Defense Tinted Sunscreen SPF 50. This reef-safe, water-resistant sunblock features 100% mineral active ingredients—5% zinc oxide and 6% titanium dioxide. To prevent any unsightly white cast, this formula features a universal tint that remains sheer to enhance natural skin tones. Its inclusion of artemia salina, an antioxidant-rich plankton extract, sets it apart from other sunscreens, as it improves skin's natural resistance to UV- and heat-induced stress. In need of a sunscreen that does it all? Jennifer's sun protection pick is a no-brainer.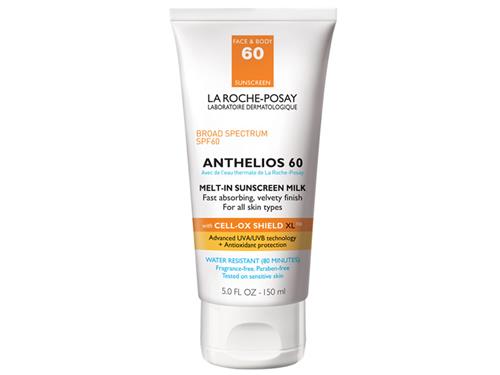 Lightweight sunscreen meets anti-aging hydrator for Pam's sun protection pick! Sought after by dry, sensitive and mature skin types, this nourishing formula soothes while it protects, quickly absorbing and providing a non-greasy finish as it remains water-resistant for up to eighty minutes. Pam weighs in on her favorite sunscreen saying, "This formula is very hydrating and lightweight. It goes on easily, and it's not sticky." Not only is this anti-aging sunscreen easy and efficient, but it also instills skin with antioxidant-rich ingredients, like vitamin E, to prevent environmental damage and promote a youthful complexion.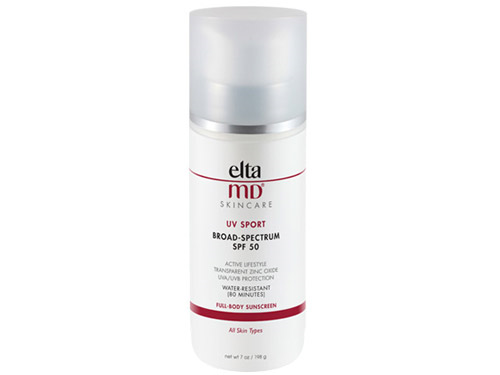 When it comes to traversing the great outdoors, Alonna needs a no-frills sunscreen that keeps up! Enter the EltaMD UV Sport Water-Resistant Broad-Spectrum SPF 50. This oil-free sunscreen combines physical and chemical sun protection ingredients, making it a must-have for hiking, outdoor yoga sessions and swimming pools. When gearing up for the next adventure, there's no need for Alonna to think twice about her sun care: "When I'm active outside, this is my go-to. It absorbs nicely and doesn't have a strong scent." In addition to boasting a fragrance- and paraben-free formula, it stays water-resistant for up to eighty minutes, limiting the frequency of reapplication. This allows skin to remain protected without interrupting the action!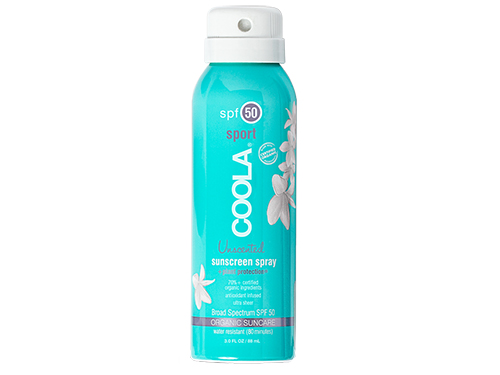 If you're like Luke whose active lifestyle brings him to the beach, a reef-safe sunscreen is in order. While COOLA's coral-friendly sunscreens come in many formulations, he prefers the Organic Sport Sunscreen Spray SPF 50 for its ease of use. Its spray dispenser makes reapplying sunscreen to the entire body effortless. While this sunscreen features an ultra-sheer finish, it doesn't lack performance. Luke says, "I brought this sunscreen with me on a beach vacation, and I didn't burn at all." Offering both broad-spectrum protection and potent antioxidant benefits, it's no surprise Luke's skin returned unscathed.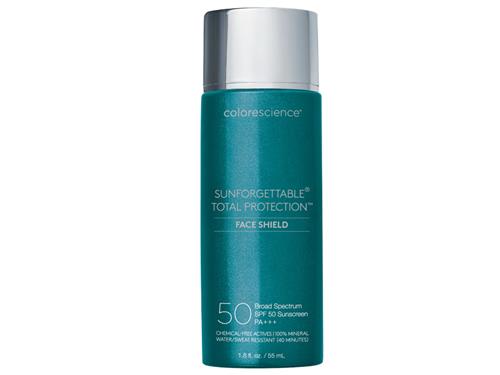 Despite being an indispensable step in everyone's regimen, not all sunscreens play nice with makeup. Erin knows just how annoying it is to see foundation flake and pill before your eyes, forcing you to start from scratch or resort to a no-makeup day. However, her foundation frustrations came to a welcome end when she discovered the Colorescience Sunforgettable Total Protection Face Shield SPF 50 PA+++. "This sunscreen works well no matter what season it is. Also, it's great under makeup!" As Erin can attest to, this product provides all the greatest hits of sun care in one formula. Weightless and water-resistant, this sunscreen provides lightweight hydration with Phytomoist, a patented hydrator that is four times as hydrating as hyaluronic acid. Lipochroman, a potent antioxidant, fends off pollution while 12% zinc oxide protects against UV rays, blue light and infrared radiation. Enjoy complete protection and a flawless canvas year-round with this multitasking sunscreen.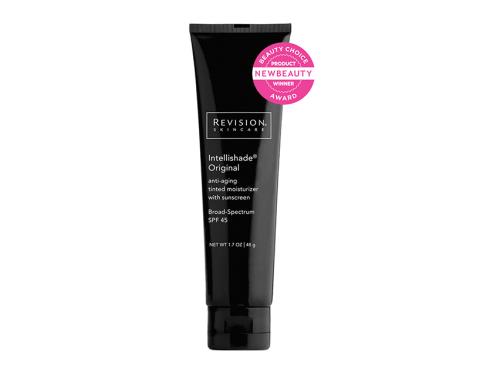 While Erin prefers a sunblock that enhances her cosmetics, Tressa favors a sunscreen that can replace her foundation altogether on those no-makeup makeup days. Not only does the Revision Skincare Intellishade Tinted Moisturizer SPF 45 provide sheer coverage to blur imperfections and impart a subtle glow, but it also offers many skin care necessities in one formula! Tressa says, "The Intellishade is amazing—a moisturizer, a sunscreen and an anti-aging product in one." This broad-spectrum sunblock features anti-aging powerhouses like vitamin C, peptides and plankton extract to promote youthful skin. It can even take the place of a moisturizer in some regimens that don't require extra hydration thanks to the nourishing properties of squalane and beeswax.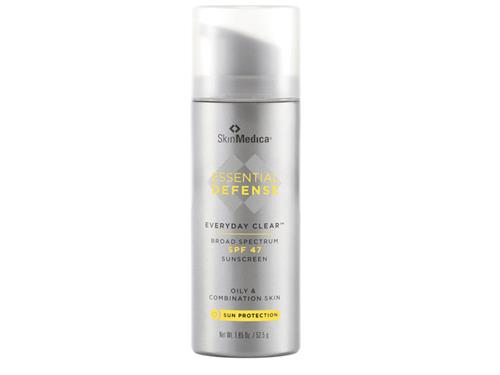 Those with oily skin, especially men, often struggle with sunscreen application. They understand the need to keep skin safe, but the heavy feel of some formulas can be tough to bear. This was John's struggle—at least until he found the SkinMedica Essential Defense Everyday Clear Broad Spectrum SPF 47. "This sunscreen keeps my skin safe but doesn't feel greasy or oily." This antioxidant-rich, lightweight formula contains vitamin E, octinoxate and zinc oxide to protect against free radicals and sun damage while keeping his routine simple. Has your acne-prone skin experienced pore-clogging sun care in the past? Fear not because this oil-free sunscreen promotes clear skin and reduces inflammation with niacinamide.
Remember, your sun care habits are just as important as sunscreen itself. Read our blog to find out how you can make the most of your sun protection.
Shop This Blog
Highlights
Calms sensitivity and irritation
Oil-free
Fragrance-free and paraben-free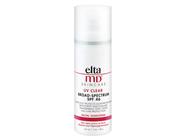 Quick Shop +
Highlights
Oil-free
Water-resistant and long-lasting
Ideal for an active lifestyle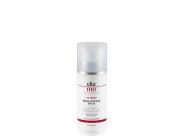 Quick Shop +
2 sizes
Highlights
Suitable for sensitive skin
Water-resistant
Ideal for face and body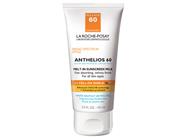 Quick Shop +
2 sizes
Highlights
Contains antioxidants
Water-resistant
Features 360 degree spray design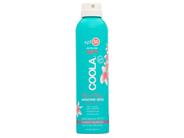 Quick Shop +
2 options | 2 sizes
Highlights
Creates a dewy finish
Minimizes signs of aging
Hydrates the complexion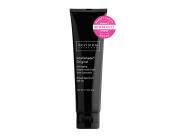 Quick Shop +
Highlights
Offers sun protection
Features a universal tint to match most skin tones
Offers antioxidant benefits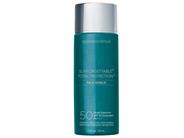 Quick Shop +
Highlights
Paraben-free
Wont clog pores or aggravate sensitive skin
Lightweight formula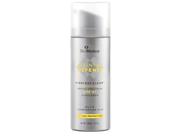 Quick Shop +
Highlights
Lightly tinted
Non-comedogenic
Paraben-free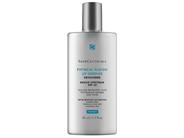 Quick Shop +
2 sizes