Sun Care
Five Ways You can Sabotage Your Sun Protection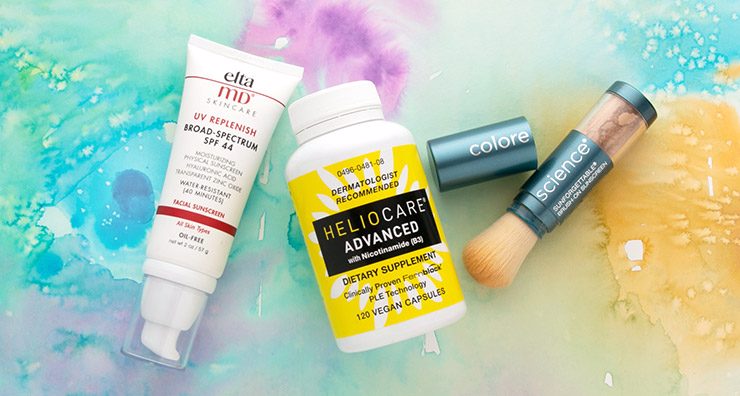 Sunscreen is currently enjoying its moment in the spotlight. Each year, new studies debunk sun care myths while proper sunscreen habits are at the forefront of conversations concerning skin health and anti-aging. Still, it's too often we see a friend or relative reach for that half-empty sunscreen bottle they've had stowed in the back of their cabinet since the end of last summer. It's up to you to set the standard and educate others on the signs of a sun protection saboteur.
5 Ways You're not Getting the Most out of Your Sunscreen
1. You're using expired sunscreen.
Applying an expired sunscreen is like gambling with your skin health. Though, in this case, it's not a matter of win or lose. When you use an expired sunscreen, you're always shortchanging your skin. It's just a matter of how much. In addition to being less effective, expired sunscreens may actually make your complexion more sensitive to the sun, increasing the chances of premature aging, burns and even skin cancer.
Expired chemical ingredients, like octinoxate and oxybenzone, tend to oxidize while physical ingredients, zinc oxide and titanium dioxide, separate or take on a gritty texture. Sunscreens are also recommended to be used within a year of opening to prevent possible exposure to bacteria. If a sunscreen starts to smell off, this is likely the case. At this point, it's best to discard it to avoid breakouts or other concerns.
Fortunately, if you're practicing proper sun care habits, your sunscreen should run out long before it reaches its expiration date. But, what if your product doesn't have an expiration date on its container? First, don't panic. This isn't a sign your sunscreen is any less legit. The FDA requires all sunscreens to include expiration dates, unless it's proven to last over three years. If you receive a sunscreen without an expiration date, we recommend writing the date you receive it and open it on the container. This will provide you with a better idea of how long your sunscreen remains effective.
Pro Tip: Don't sacrifice quality for quantity. Just because your sunscreen can last at least three years, doesn't mean you should stockpile. It's always good to have a spare on-hand, but if not stored properly in a cool place away from direct sunlight, your sunscreen could expire sooner than expected. Also, consider how sunscreen needs change from season to season. During the spring and summer, you may opt for a lightweight formula that offers a matte finish, like the EltaMD UV Clear Broad-Spectrum SPF 46 Sunscreen. In the fall and winter, you might prefer the boost of hydration provided by the EltaMD UV Replenish Broad-Spectrum SPF 44. These are all factors to consider before you buy.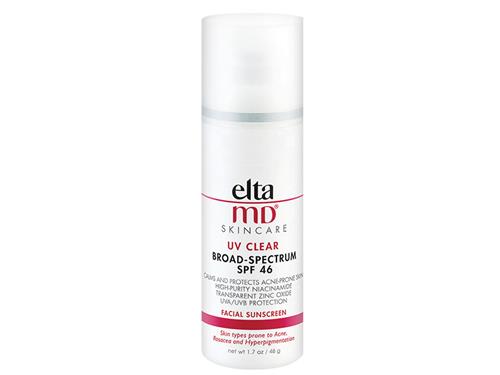 2. You're choosing a sunscreen based solely on its SPF.
While SPF plays a role in sun protection, it shouldn't be the decider when determining an effective sunscreen. Selecting a sun care product isn't as simple as picking the one with the highest SPF. SPF 30 or greater is usually sufficient, as it shields against 97 percent of harmful UVB rays. SPF 50 is another popular choice, but this only increases the amount of rays avoided by one percent.
Instead of focusing solely on the SPF, keep an eye out for broad-spectrum sunscreens. A broad-spectrum sunscreen will ensure your skin is protected against UVA and UVB rays alike to prevent both premature aging and sunburns. Sunscreens that offer additional benefits are becoming increasing popular. For instance, the Colorescience Sunforgettable Total Protection Brush-On Shield SPF 50 offers water-resistant, broad-spectrum sun protection with 22.5% zinc oxide and 22.5% titanium dioxide. It also protects against infrared radiation as well as blue light and pollution with potent antioxidants.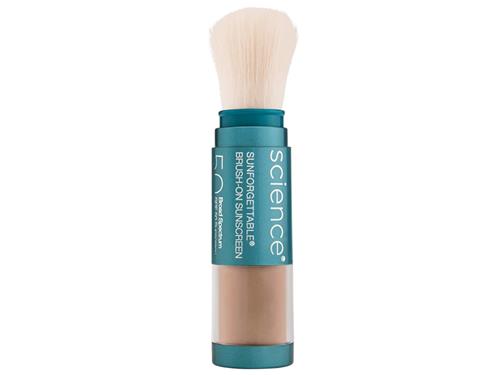 3. You're not applying enough sunscreen.
As mentioned earlier, if your sunscreen is lasting longer than a year after being opened, you might be applying less than the recommended amount. Apply approximately one ounce of sunscreen–about the amount of a standard shot glass–to adequately shield the entire body. Of course, the amount needed can vary depending on the clothes you wear and your location, but if you're planning a day at the beach, expect to use at least a few ounces.
Board-certified dermatologist and cosmetic surgeon, Dr. Joel Schlessinger says, "I always tell my patients to purchase a large container, as having a smaller container will often lead to using less sunscreen, which ends up leading to inadequate protection and burning. The psychologic benefits of having enough sunscreen to cover the entire body lead to a better result immediately and down the line!"
Knowing how much sunscreen to apply and where to apply it go hand in hand. From your scalp to your feet, if it sees the sun, it needs protection. Unfortunately, some of the body's most vulnerable areas are places people often neglect. The eye area is a prime example of this. Since the skin around eyes is especially delicate, it's even more susceptible to sun damage than other parts of the body. What's the trick to applying sunscreen without irritating eyes? The answer lies within the unique formula of the SkinCeuticals Physical Eye UV Defense Tinted Sunscreen SPF 30. This physical sunscreen provides broad-spectrum sun protection that stays in place, so it won't sting or burn the eyes. In case you needed extra incentive to apply sunscreen to your eye area, this cream nourishes with ceramides and conceals using a universal tint!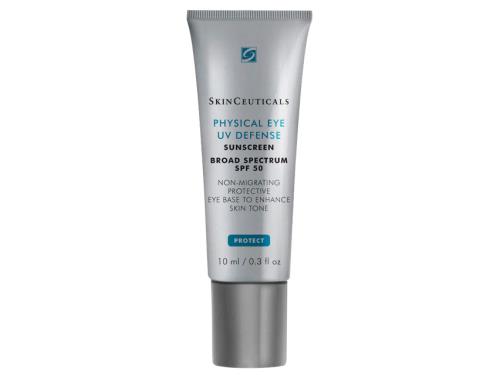 4. You're not reapplying sunscreen.
Every morning you apply sunscreen before stepping outdoors is a victory, but it's only the first step to a sun-safe day. To be as protected as possible, it's recommended to reapply sunscreen every forty to eighty minutes, but be sure to check your sunscreen's packaging for specifics. If you're swimming, sweating or toweling off, reapply sunscreen more often than you otherwise would. This goes for water-resistant formulas as well. There's a reason why the FDA no longer allows sunscreens to make claims of being waterproof. While a sunscreen may be water-resistant, its effectiveness still diminishes from exposure to sun, sweat and water.
Reapplying sunscreen doesn't have to put a damper on your day or make a mess of your makeup! The COOLA Organic Makeup Setting Spray SPF 30 makes sunscreen application something to look forward to. Its water-resistant formula is infused with hyaluronic acid, aloe vera and cucumber to revitalize and hydrate skin. Instead of compromising your makeup application, this easy-to-use spray enhances staying power while plant stem cells provide a boost of antioxidant protection to defend against free radicals.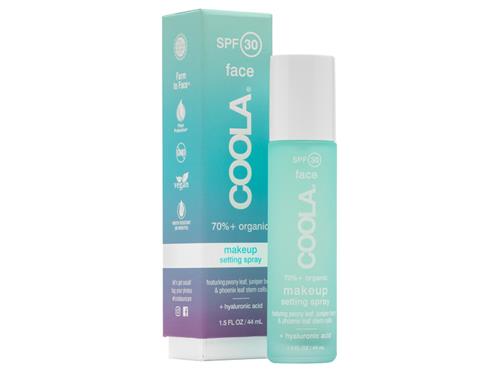 5. You're stopping at sunscreen.
Proper sunscreen application serves the complexion well, but when it comes to healthy skin, why settle for one line of defense? Before facing the sun, consider not only your sunscreen but your clothing as well. Sun-protective clothing can make a huge difference when defending against harmful UV rays. SPF is a household initialism that most people are familiar with, but what about UPF? UPF stands for Ultraviolet Protection Factor, and as opposed to SPF, which measures protection against UVB rays, UPF indicates the amount of UV radiation that surpasses clothing and reaches the skin. UPF accounts for both UVA and UVB protection, and according to The Skin Cancer Foundation, sun-protective materials should offer a minimum UPF of 30 to provide adequate protection. From sunhats to shirts and swimwear, a variety of UPF clothing options are available to keep you covered during any activity, so you can stay safe without sacrificing style!
Another way to supplement your sun protection is to incorporate an antioxidant supplement or serum into your regimen. The HELIOCARE Advanced Antioxidant Supplement with Nicotinamide combines their clinically proven Fernblock PLE Technology–a plant extract containing potent antioxidant properties–with a non-flushing form of nicotinamide (vitamin B3). Together, these ingredients support skin's natural resilience to the aging effects of free radicals. Gluten-free and vegan, these supplements complement any sun care routine.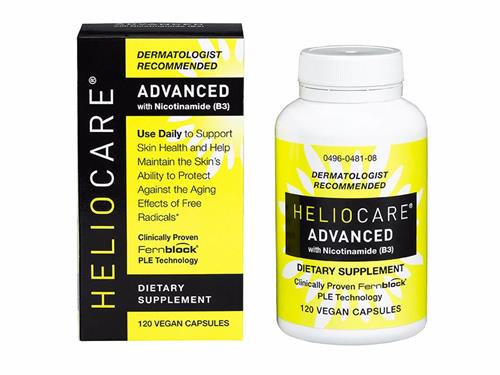 Now that you're aware which habits are sabotaging your sun protection, find out which reef-safe sunscreen deserves to be at your side when you hit the beach this summer!
Shop This Blog
Highlights
Calms sensitivity and irritation
Oil-free
Fragrance-free and paraben-free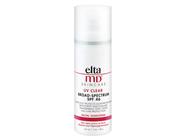 Quick Shop +
Highlights
Oil-free
Water-resistant
Hydrates skin with hyaluronic acid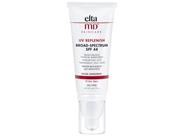 Quick Shop +
Highlights
Uses a 100% mineral formula
Perfect for travel or on-the-go
Protects against pollution and environmental stress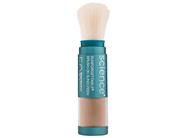 Quick Shop +
4 options
Highlights
Gentle enough for sensitive eyes
Lightly tinted
Defends against UV and free radical damage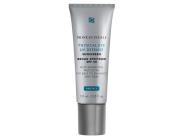 Quick Shop +
Highlights
Sets makeup
Provides sun protection
Hydrates skin with hyaluronic acid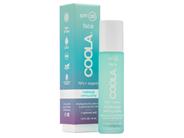 Quick Shop +
Highlights
Defends against free radicals
Antioxidants promote a more youthful appearance
100% vegan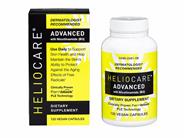 Quick Shop +