Hot Products
Five Must-Have Products for Swimmers of All Sorts
by Aaron
|
January 11, 2019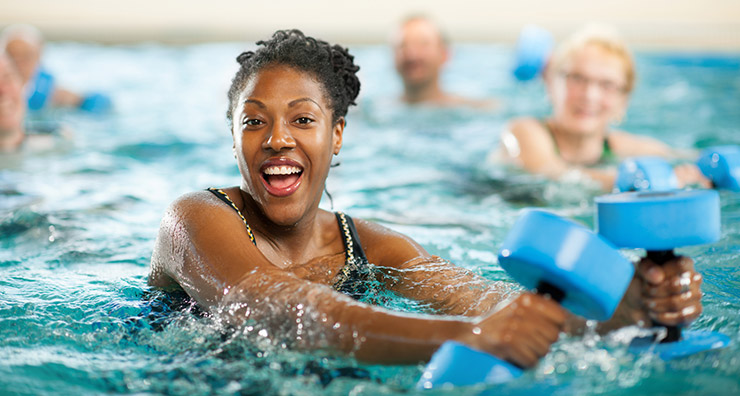 Whether you prefer bodyboarding at the beach or taking a dip in an indoor pool, swimming and other water activities can be a fun and effective way to get fit this year. However, swimmers and lovers of water activities alike can experience some unique skin and hair care concerns that others may not. Before you plan to take the plunge, outfit your regimen with these skin and hair care essentials for swimmers.
Forever an outdoor necessity, sunscreen is an important component of any daily regimen, but when you're being active, extra measures need to be taken to ensure your skin is staying protected. A water-resistant, broad-spectrum sunscreen with an SPF of thirty or higher, like the EltaMD UV Sport Water-Resistant Broad-Spectrum SPF 50, provides eighty minutes of protection whether you're sweating or swimming. Its broad-spectrum protection prevents both sunburns and premature aging due to UVA/UVB rays, and it even utilizes beeswax to maintain hydration.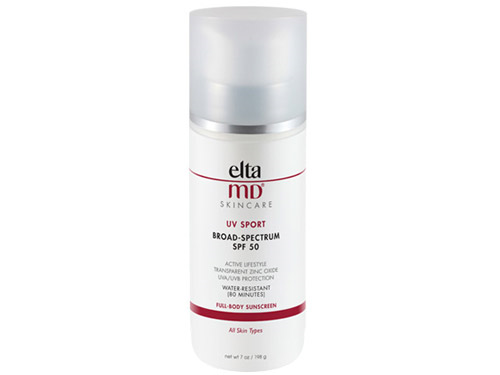 Where it shines: Combining both physical and chemical sunscreen ingredients, this formula contains 9% zinc oxide, 7.5% octinoxate and 5% octisalate to deflect and absorb UV rays. Since this sunscreen contains octinoxate, which has been found to contribute to coral bleaching by causing endocrine disruption, it's not recommended for beachgoers. However, it makes an excellent choice for swimmers who frequent outdoor pools.
With reef-safe alternatives gaining prominence, we asked board-certified dermatologist and cosmetic surgeon, Dr. Joel Schlessinger, why chemical sunscreen formulas still have a place in skin care:
"Chemical sunscreens are still important. While I wouldn't ever go into an ocean or reef area with them on, I can't imagine playing a game of tennis on a hot day without them. We all want to save our reefs, but we also want to be protected. Use your physical sunblocks while in areas where chemicals can harm the environment, but definitely use safe, chemical sunscreens when you need extra protection and longer periods of protection. Additionally, use them when having white skin-tint isn't acceptable as many of the physical sunscreens cause that to happen."
Be prepared for whatever environmental damage comes your way with this antioxidant-rich, broad-spectrum sunscreen. From UVA/UVB rays to blue light and infrared radiation, this formula protects against skin damage and premature aging from a variety of sources. It also provides added benefits with ingredients like bisabolol, which comes from chamomile oil and calms skin.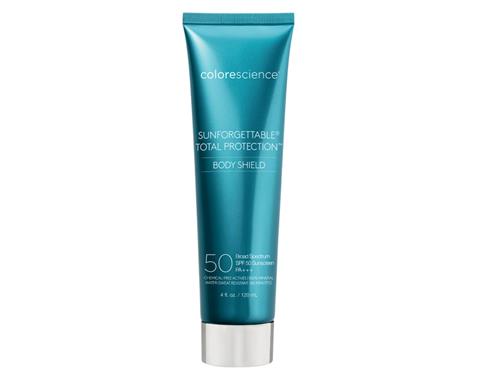 Where it shines: Formulated with 100% physical sunscreen ingredients, this formula is completely reef-safe, making it ideal for those who can't get enough sand and surf. With 12% zinc oxide, it provides eighty minutes of water- and sweat-resistant protection. Shea butter esters also provide lightweight hydration to maintain moisture throughout your day at the beach.
The importance of sun protection doesn't only apply to skin. This waterproof hair oil coats locks with ylang-ylang wax, which hydrates and protects strands against both UVA and UVB rays. This nourishing formula prevents color-treated hair from washing out and defends against multiple forms of damage, such as split ends, tangling, dryness and frizz.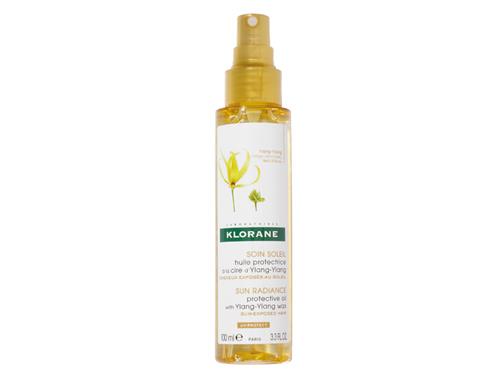 Where it shines: An essential for all swimmers, inside and out, this oil addresses concerns of both beach swimming and pool swimming alike. Hair can be subjected to various sources of damage while swimming. When it comes to the beach, sand and salt can rob locks of moisture, possibly leaving them brittle and tangled. Similar to skin, sun damage also poses a threat to hair, so anyone swimming outdoors will benefit from the sun protection ylang-ylang wax provides. Chlorine causes concern for pool swimmers, especially those with blonde hair. When copper and chlorine found in swimming pools interact, they oxidize, which can cause blonde strands to take on a greenish hue. With this oil acting as a protective coating, you can enjoy your water workout fearing for your hair's health.
This vitamin-rich shampoo rids hair of impurities without compromising color or depleting moisture. Its clarifying formula contains vitamins A, C and E to restore strands and instill them with antioxidant benefits to prevent further damage. Sulfate-free and formulated with natural cleansers, this frizz-fighting shampoo is suitable for any hair type.
Where it shines: After exposing hair to sun, chlorine and other elements, the last thing any swimmer wants to do is dry out their hair even more. Sulfates are known to do just that. Still, it's important to cleanse hair following a trip to the beach or your local pool to rid locks of any remaining chemicals or debris. This shampoo accomplishes that task, making it a great product to have on hand no matter where you're swimming. As an added bonus, this formula is also capable of washing away impurities found on the face and body.
After a swim, your body may be a bit worn out and in need of an energy boost. Your hair is the same way. Think of this moisturizing, 5-minute mask as a healthy post-swim snack for dry locks. Packed with nutrients and hydrators like avocado oil, this treatment protects color-treated hair with a proprietary AntiFade Complex and replenishes lost moisture.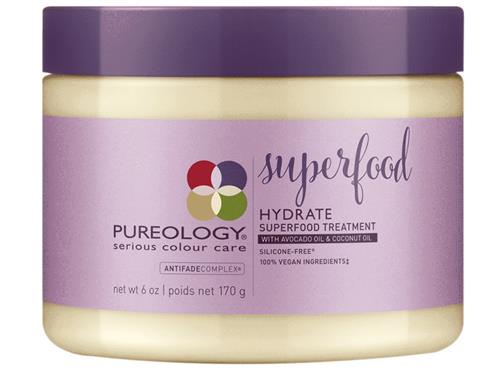 Where it shines: Due to the ocean's high salt content, a day at the beach leaves hair low on moisture. Left unchecked, this leads to split ends and increased brittleness, so a hair mask or deep conditioning treatment is especially important to restore necessary moisture. However, pool swimmers aren't in the clear either, as chlorine produces a similar effect on hair. Regardless of where you prefer to swim, your hair will thank you for the much needed boost of hydration.
Is one of your resolutions to spend more time on the beach? Find out which reef-safe sunscreens you should be using by reading our blog!
Shop This Blog
Highlights
Oil-free
Water-resistant and long-lasting
Ideal for an active lifestyle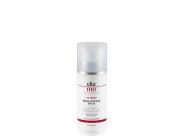 Quick Shop +
2 sizes
Highlights
Provides antioxidant protection
A physical sunscreen
Creates a sheer finish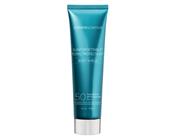 Quick Shop +
Highlights
Offers sun protection
Protects and nourishes sun damaged hair
Waterproof formula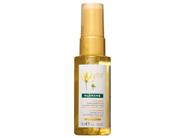 Quick Shop +
2 sizes
Highlights
Color-safe
sulfate-free shampoo
Suitable for use on the face, body and hair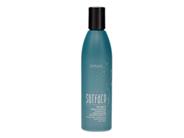 Quick Shop +
2 sizes
Highlights
Packed with rich, essential natural nutrients to nourish and moisturize hair, the Pureology Hydrate...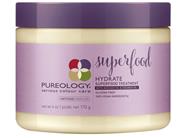 Quick Shop +
Connect with Us!