Hair Care
Bye Bye, Breakage: Our Favorite Ways to Protect Hair from Heat Damage
by Ashley
|
January 14, 2019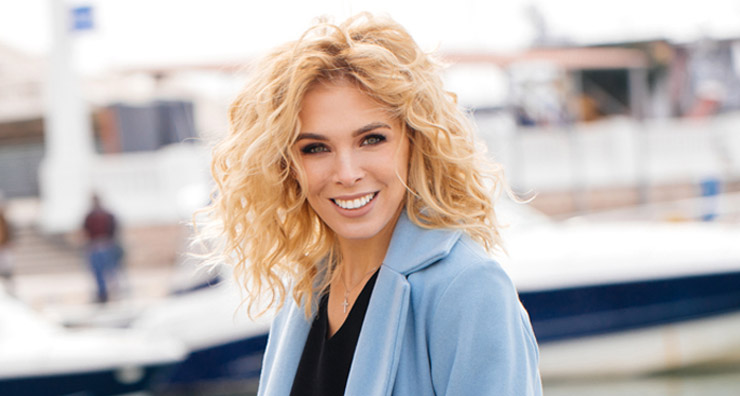 Hair is the ultimate accessory. It can be used to glam up a look or to tone it down, or even to add a fun fringe or bodacious bump to your style! That being said, if you're not taking proper care when you heat style your hair (we're looking at you, blow dryers, flat irons and curling wands), it can wreak some serious havoc on your stands, including dryness, breakage, color fade, split ends and more. Yes, your heat-powered BFF can actually cramp your style and your strands! Keep your hair looking extra fabulous with some of our favorite products for protecting your locks from heat damage!
For the Low-Maintenance Maven
If you're dreading adding another step to your routine, worry not! These amazing heat protection sprays will keep your locks protected while providing a multitude of additional benefits. We love these multi-purpose sprays because they protect strands from root to tip without the hassle.
Pureology Colour Fanatic Hair Treatment Spray: Ever heard of a product that offers 21 benefits in one bottle? If you're all-in for a low-maintenance style, the Colour Fanatic Treatment Spray will be your new fave. The unique formula offers 21 incredible benefits, including color protection with Pureology's exclusive AntiFade Complex. In addition to prepping, priming and perfecting your strands for heat styling, this treatment spray also detangles, hydrates, conditions, prevents split ends, smooths the strand, adds shine, minimizes frizz and static and so much more!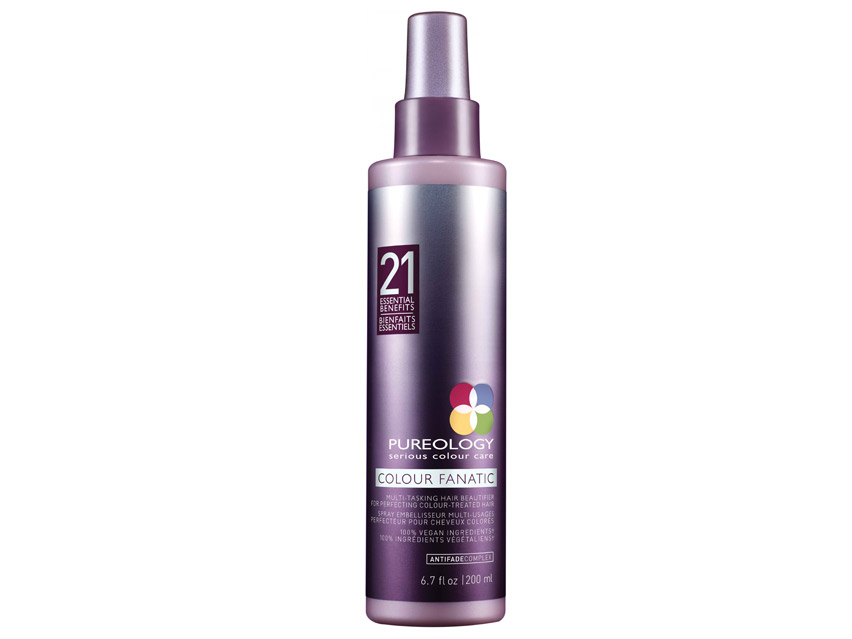 Alterna CAVIAR Anti-Aging Bond Repair Leave-in Heat Protection Spray: If you're looking for a heat protection formula that also puts a damper on breakage and brittle strands, the Alterna Bond Repair Leave-in Spray is exactly what you're looking for. In addition to providing heat protection up to 450°, this vitamin-enriched spray also helps repair and seal the hair's surface, leading to better hydration and resiliency. Pure Caviar extract infuses hair with vitamins, minerals and omega fatty acids to repair the hair's lipid layer, leading to more youthful, luxurious locks. (Don't worry, it's safe for color-treated hair, too!)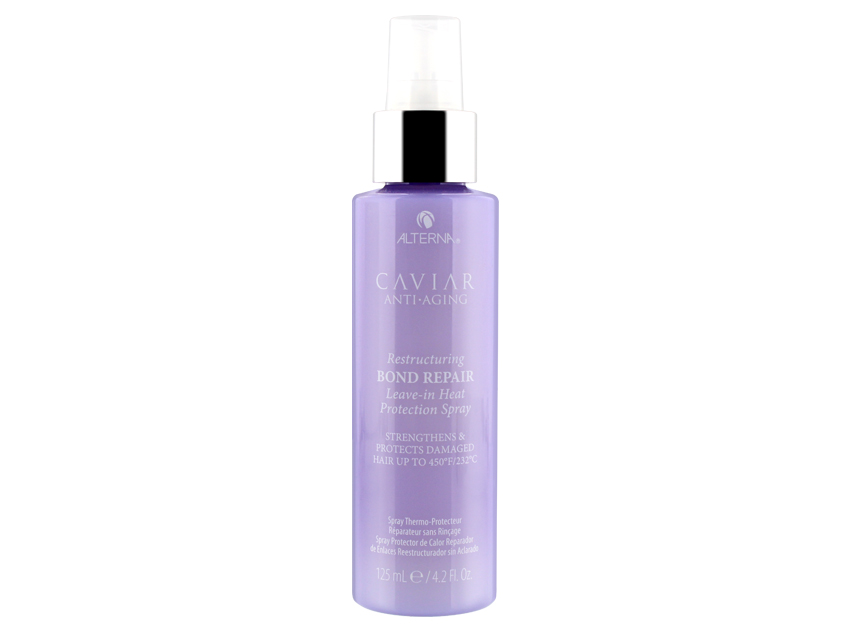 For an Extra Cushion
Did you know that your heat protection shouldn't stop after your blow dry? If you're finishing with a flat iron or curling wand, an additional layer of protection is a must-have. Just as heat draws moisture out of the skin, it does the same to your strands. That's why it's best to apply a product at each stage of styling to prevent moisture loss, which leads to damage. Think of your second round of heat protection like sunscreen—you need to reapply!
PHYTO Phytokeratine Repairing Thermal Protectant Spray: Ideal for those that blow-dry and heat-style hair regularly, this fan favorite spray detangles, adds shine and protects hair from damage, whether hair is wet or dry. The unique formula contains botanical keratin and hyaluronic acid to rebuild damaged cells and promote hydration while botanical ceramides and Yun Zhi extract, a mushroom that provides heat-activated, enzymatic proteins to the strands, defends hair against heat damage.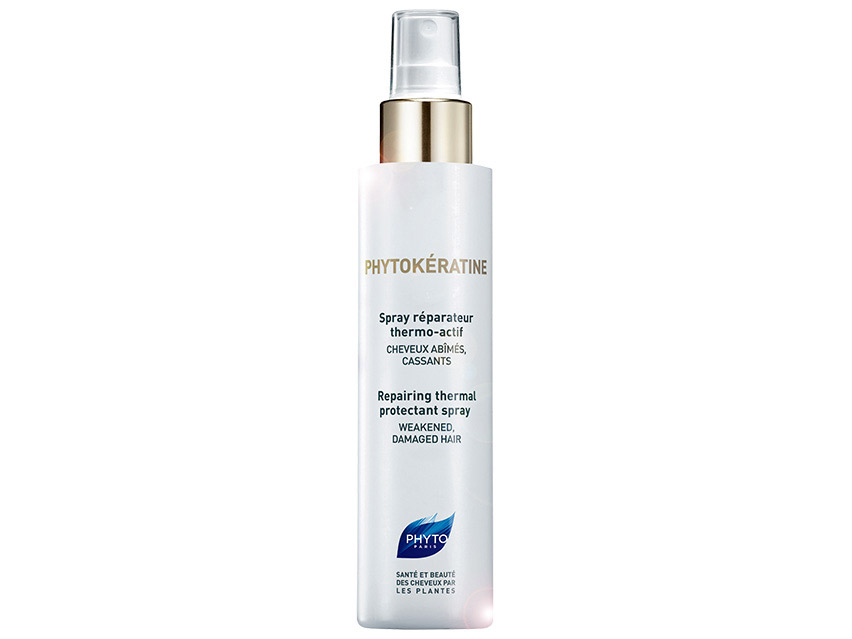 Rene Furterer LISSEA Leave-In Fluid: Another daily favorite for those that prefer to blow-dry and flat iron, this paraben-, sulfate- and sodium chloride-free fluid provides protection while diminishing frizz and enhancing shine. A unique Thermo-protective complex not only defends strands against heat damage but also keeps humidity from putting a damper on your style. As an added plus, this smoothing fluid can also be used on damp and dry hair for a style that stays protected from start to finish!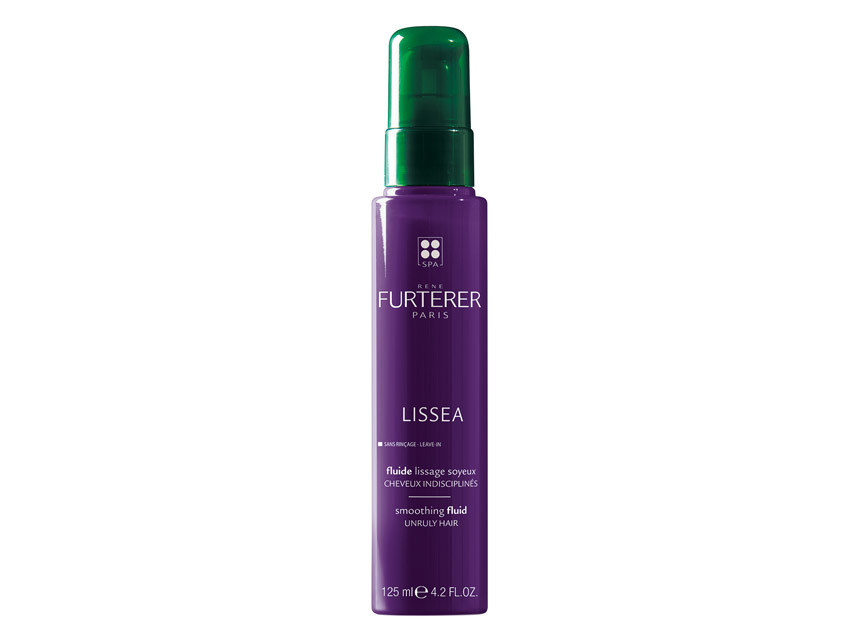 If You're a Little Extra
For those with ultra-fine hair or a second day style, heat protection that doesn't weigh down your strands may be hard to come by. However, there's a product for everyone, thin or thick! We love these formulas because they work a little differently (with similar benefits). Keep your locks in check and indulge in some of these stylers that are perfect for those with a little extra need.
Biolage R.A.W. Heat Styling Primer: This natural-origin primer is perfect for those that crave a soft, touchable style. The unique, lightweight formula was formulated with biodegradable ingredients, so you can feel good about your style while giving your strands the protection they deserve. Simply apply the creamy primer to your strands for an ultra-shiny blowout, or let your hair air dry before you curl or straighten and achieve a worry-free wave!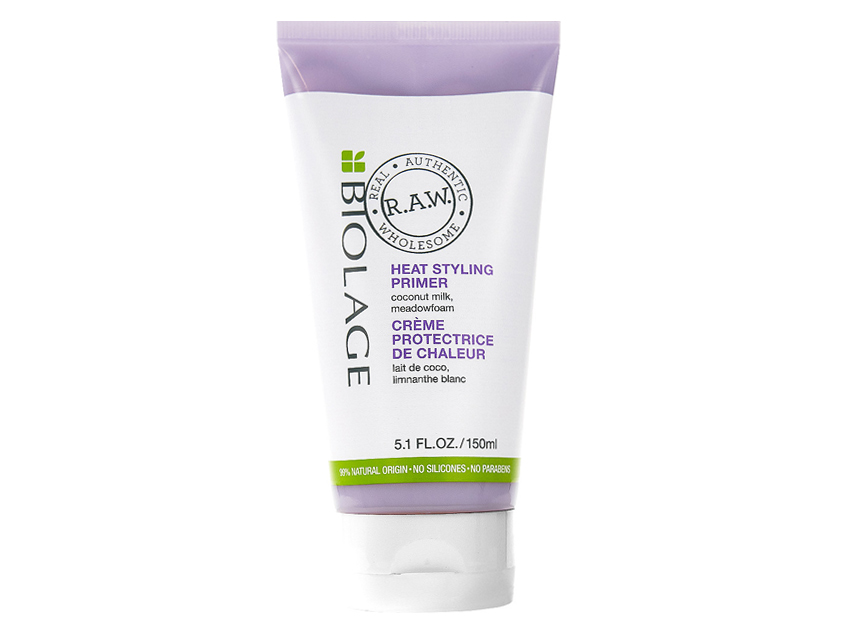 Kenra Professional Color Maintenance Thermal Spray 11: If you're looking to refresh your second day style or provide ultimate protection to your colored locks, this medium-hold spray is your new BFF! The shine-boosting formula contains Color Lock Technology to lock 98% of color pigments in and keep your strands protected from fading. In addition to protecting from heat damage, this multipurpose spray can also be used to add workable hold and shine as a finishing touch to your style.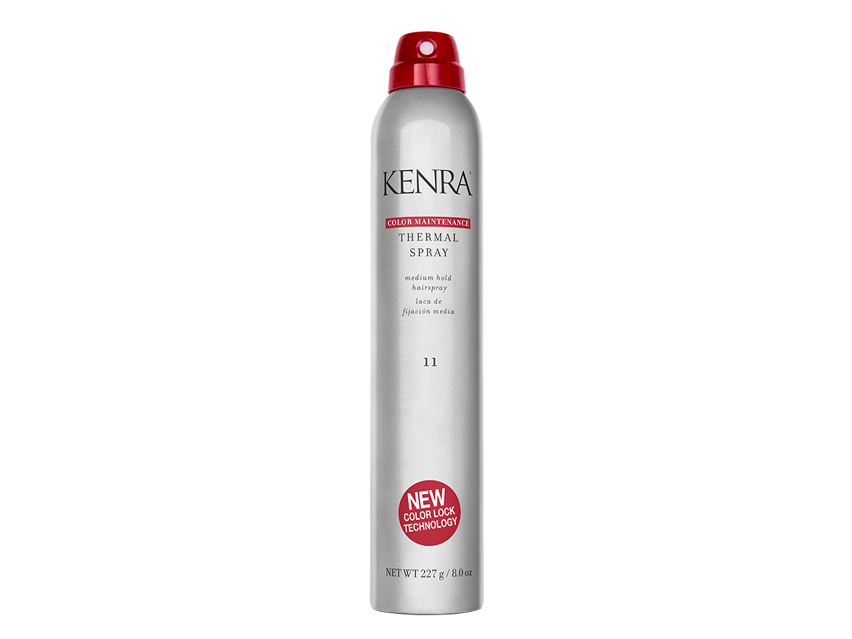 Ready to glam up your look for a night on the town? Check out this Redken hair tutorial to learn more!
Shop This Blog
Highlights
Detangles hair
Leaves hair silky and smooth
protects hair from styling heat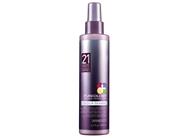 Quick Shop +
2 sizes
Highlights
Alterna CAVIAR Anti-Aging Bond Repair Leave-in Heat Protection Spray strengthens hair.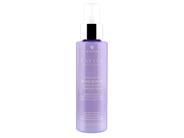 Quick Shop +
Highlights
Protects and rebuilds hair internally and externally. KERATO-FILLER injects botanical keratin and h...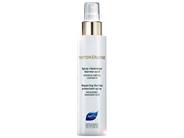 Quick Shop +
Highlights
Enhance your blow dry with Biolage R.A.W. Heat Styling Primer.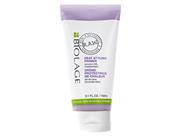 Quick Shop +
Highlights
Adds a boost of shine
Adds medium hold to hair styles
Color protection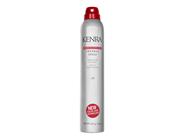 Quick Shop +
Highlights
A smoothing fluid that protects against heat damage and tames unruly hair.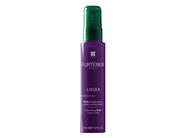 Quick Shop +
Connect with Us!