Skin Care
3 Summer Beauty Tips for Healthy Skin & Hair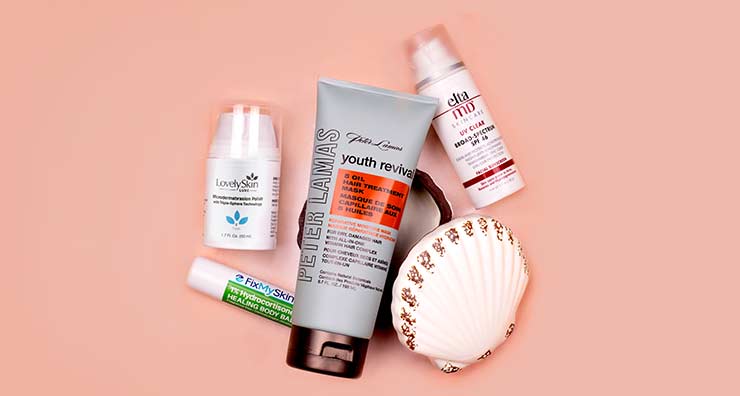 We know establishing good skin care habits can be tough, so why not try focusing on one every month? With each new season, we're bringing you three new beauty tips to improve your routine.
We made it to summer! From swimming to sun exposure, this season can take a toll on our skin and hair. No matter what your plans include, it's time to grab your sunscreen, sandals and these three beauty essentials. Follow our summer beauty tips to keep your skin and hair looking gorgeous.
July: Soothe bug bites & more with hydrocortisone.
Itchy bug bites, poison ivy and other rashes can put a serious damper on summer fun. That's why FixMySkin Healing Body Balm is our no. 1 summer beauty essential. The 1% hydrocortisone is this balm soothes and heals irritating skin symptoms caused by bug bites, poison ivy, allergic reactions, dryness, eczema, psoriasis and more. Best of all, this easy-to-apply balm is great for the whole family and won't melt in the heat of a purse or pocket.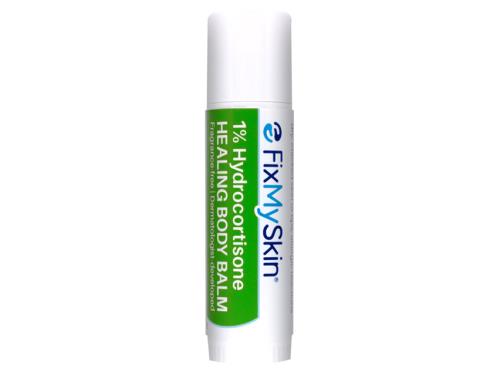 August: Deep condition your hair.
Although taking a dip in the pool can be refreshing in the heat of summer, the chlorinated water can leave your locks looking lackluster. Get ahead of the drying effects of chlorine by deep conditioning your hair at least once a week. We love Peter Lamas Youth Revival 5 Oil Hair Treatment Mask because it gives hair strength, body and shine with a blend of five luscious oils, along with nourishing vitamins, peptides, omega fatty acids and antioxidants. Read more about quick fixes for your worst summer hair woes.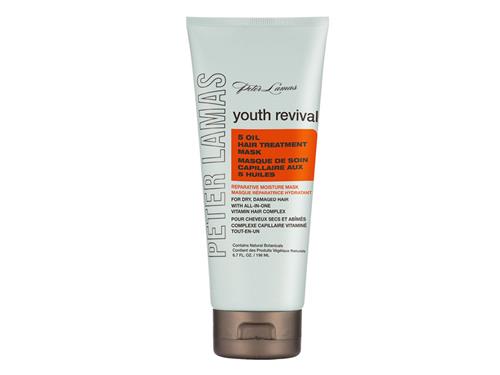 September: Exfoliate skin to undo summer sun damage.
Sun exposure is the usual culprit behind premature signs of aging. Undo some of that summer sun damage with an exfoliating scrub. When it comes to smooth, radiant skin, we can't live without LovelySkin LUXE Microdermabrasion Polish with Triple Sphere Technology! This environmentally friendly microdermabrasion cream includes bamboo, jojoba and diatomaceous spheres to provide a controlled exfoliation, leaving the complexion with a luminous glow.
BONUS: Don't forget your sunscreen this season! Indoors or outdoors, sun protection is so important because it's the best way to protect your skin from signs of aging and dangerous skin cancers. It's especially important to slather up after you've exfoliated to protect the fresh, new layers of your skin. LovelySkin staff and customers alike love EltaMD UV Clear Broad-Spectrum SPF 46 Sunscreen for its lightweight, oil-free and non-comedogenic formula.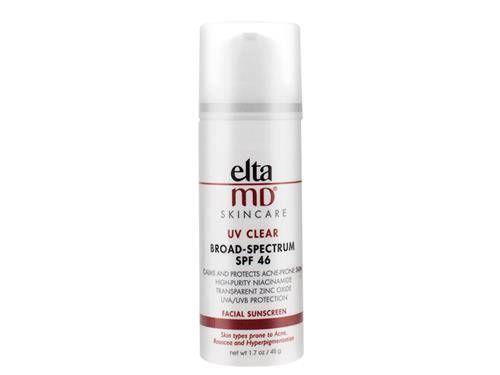 Which of these summer beauty tips are you excited to try? Share with us in the comments below, or on Facebook, Twitter or Instagram using #LovelySkin!
Shop This Blog
Highlights
Mess-free
Treats psoriasis, eczema and more
Relieves itchiness and dry skin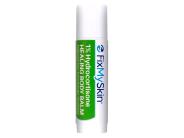 Quick Shop +
Highlights
Adds a boost of shine
Strengthens and fortifies hair
Hydrates and softens hair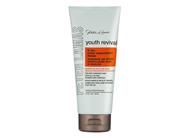 Quick Shop +
Highlights
Creates a luminous appearance
Exfoliates and polishes skin
Smooths uneven tone and texture
Quick Shop +
Highlights
Calms sensitivity and irritation
Creates a matte finish
Oil-free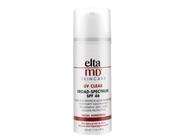 Quick Shop +
Connect with Us!