Ask the Experts
Celebrate St. Patrick's Day with Green Skin Care
by LovelySkin
|
March 15, 2019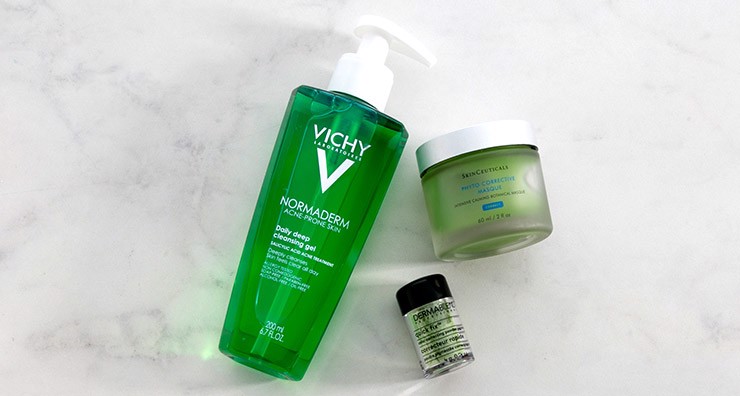 Our brand experts are here to talk about some of the best products to get you in the mood for St. Patrick's Day.
When you think of St. Patrick's Day, shamrocks, leprechauns and Irish pubs may come to mind—but there are other reasons to feel lucky this St. Paddy's Day! Amp up your beauty regimen with these products that can take your skin to the next level—and make others green with envy.
Dermablend Quick Fix Color-Correcting Powder Pigment: Green
A must-have for diffusing the appearance of redness before you even reach for the concealer or foundation, this unique color-correcting formula transitions from a powder to a cream when it blends into skin. Formulated without fragrance, parabens, phthalates and sulfates, this non-comedogenic, vegan formula is infused with vitamin B3 and optical diffusers to smooth the skin.Plus, it dries in a flash to keep your makeup application moving.
Bonus: It'salso available in shades that neutralize dark circles, spots, dullness and purple veins for all skin tones.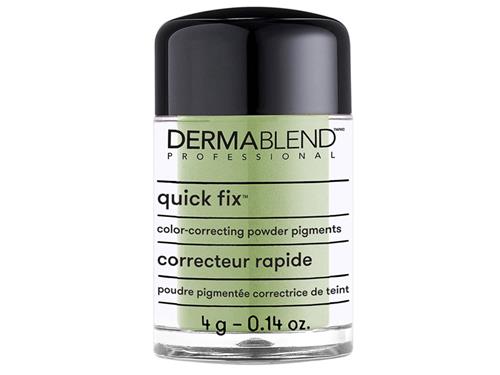 Vichy Normaderm Daily Deep Cleansing Gel
Formulated to deeply cleanse oily or acne-prone skin, this gel cleanser helps purify the complexion without dryness or irritation. Featuring salicylic acid for gentle exfoliation, the Vichy Normaderm Daily Deep Cleansing Gel helps prevent breakouts due to clogged pores. To add a splash of hydration after use, we recommend Vichy Mineralizing Thermal Water, which soothes as it fortifies the skin's barrier.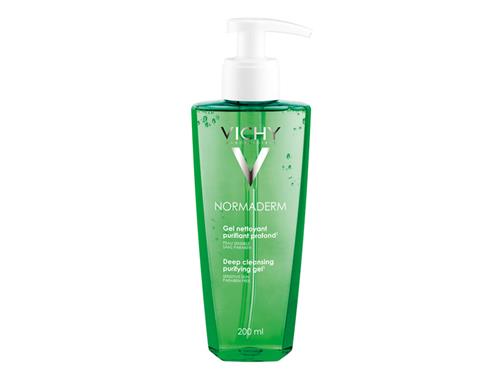 SkinCeuticals Phyto Corrective Calming Masque
This intensive calming mask works to calm sensitivity flare-ups no matter the cause. Whether you spent too much time in the sun, are healing post-procedure skin or are experiencing an allergic reaction, this mask has you covered.. With soothing dipeptides, botanical extracts and hyaluronic acid for extra hydration, it instantly cools the skin to reduce discomfort and quell the appearance of redness. Plus, it's safe for daily use! For skin in need of extra calming, round out your soothing skin care routine with Phyto+ and Phyto Corrective Gel(They just happen to be green as well!).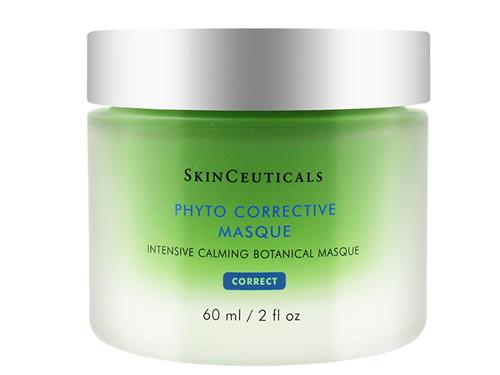 On the hunt for the right SkinCeuticals retinol for your skin type? Find the best treatment for you on our blog! https://www.lovelyskin.com/blog/p/-a-skinceuticals-retinol-for-every-skin-
Shop This Blog
Highlights
Calms and soothes red, reactive skin
Gentle enough for post-procedure skin
Reduces heat sensitivity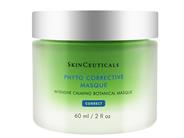 Quick Shop +
Highlights
Deep cleansing gel for oily & acne-prone skin. Purifies and unclogs pores without dryness or ir...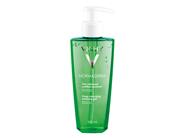 Quick Shop +
Highlights
Reduces dark circles
Evens skin tone
Conceals redness and discoloration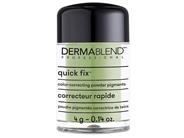 Quick Shop +
4 colors