Skin Care
Encyclopedia of Vitamins: A Comprehensive Guide to the Best Vitamins in Skin Care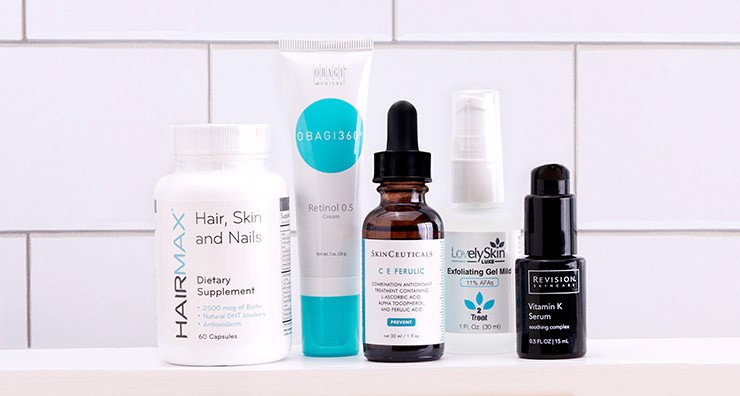 We love vitamins at LovelySkin, and you should too! These amazing ingredients not only nurture our bodies, but our skin. In addition to providing potent antioxidant protection, vitamins provide a multitude of benefits for the skin and hair. However, when it comes to determining which vitamins to add to your regimen, it can be a challenge. Read on to learn about our favorite skin care vitamins and some products we love that feature them.
Vitamin A Skin Care
Vitamin A comes in many forms, but you'll probably recognize it as retinol. This powerful vitamin is so well known due to years of scientific research. It's also fat-soluble, which means it's more easily absorbed by the skin!
What does retinol do for the skin?
There are a multitude of benefits that go hand in hand with retinol skin care products, including:
Smoothing lines and wrinkles
Stimulating the production of new skin cells
Rebuilding collagen
Minimizing dark spots
Improving acne
Reducing clogged pores
Ready to add Vitamin A to your regimen? Here's what to look for on the label: Retinol, retinoic acid or retinyl palmitate (for prescription-grade retinol, get in touch with a board-certified dermatologist).
We asked Dr. Joel Schlessinger, board-certified dermatologist and LovelySkin CEO, to weigh in on the benefits of vitamin A in skin care:
"I always say that after age 20, most people should be on a retinol of some sort! From anti-acne benefits to wrinkles, retinol is a great addition to any regimen because of all the benefits it offers the skin. As we age, skin cells take longer to turn over, which leads to fine lines, wrinkles, larger pores and overall duller-looking skin. Retinol accelerates the turnover process while stimulating collagen production, which encourages more radiant skin by preventing fine lines. In addition, retinol can also help diminish dark spots and provide antioxidant protection."
Products to try: Obagi360 Retinol 0.5 Cream: This advanced cream contains time-released retinol to gradually deliver the ingredient to the skin, resulting in less irritation than more potent retinol products. The encapsulated retinol minimizes the appearance of dark spots, fine lines, redness and inflammation while softening skin for an overall more youthful appearance.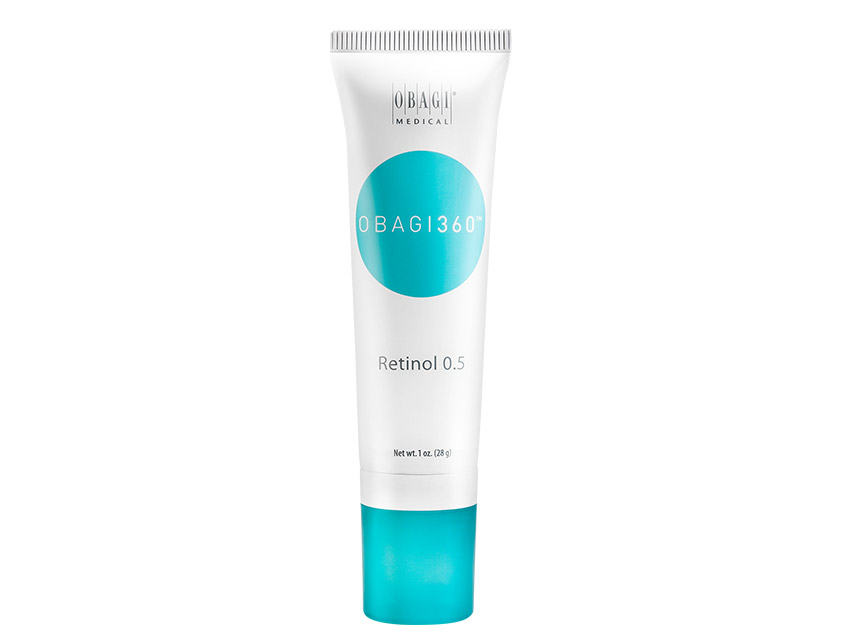 jane iredale Skin Accumax Dietary Supplement: If you'd prefer to reset from the inside out, the Accumax Supplements from jane iredale are an excellent addition to any regimen. Designed to improve problem skin, these unique supplements contain a blend of vitamins, including vitamins A, C and E as well as diindolylmethane (DIM), a vegetable-derived nutrient. Suitable for all skin types, these gluten-free, non-GMO and vegan-friendly supplements promote healthy, glowing skin from within.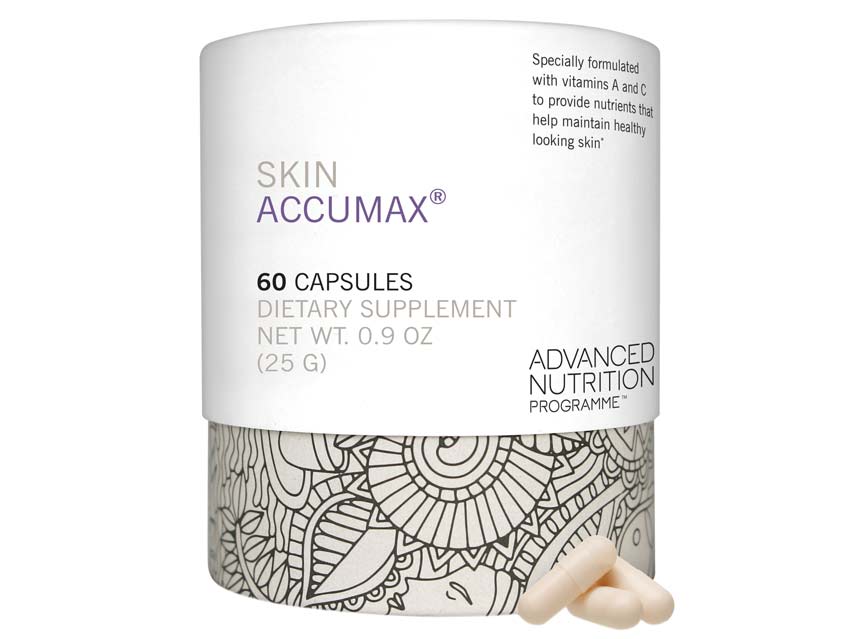 Pro tip: Retinoids can increase sensitivity to the sun. When using a retinol-enriched product, be sure to protect yourself daily with a broad-spectrum sun protection product like the EltaMD UV Clear Broad-Spectrum SPF 46 Sunscreen – Untinted. This effective sunscreen is a Dr. Schlessinger favorite due to its ability to protect skin while reducing inflammation with niacinamide, an ingredient that comes from the next vitamin on our list!
Vitamin B Skin Care
Vitamin B is one of the most versatile vitamins. With over 8 different classes, there's a solution for everyone! This remarkable ingredient not only helps the body produce fatty acids and amino acids, but can also be applied topically to assist with:
Softening skin
Reducing redness
Improving cellular turnover
Locking in moisture
Regulating oil production
Preventing melanin production
Reducing inflammation
Strengthening the skin's barrier
Want to boost your regimen with vitamin B? Here's what to look for on the label: Vitamin B3, niacin, niacinamide, biotin, folate, folic acid, vitamin B5 or pantothenic acid.
Products to try: NIA24 Skin Strengthening Complex: This powerful, hydrating treatment cream contains NIA24's patented form of vitamin B3, also known as Pro-Niacin. The time-released formula helps heal sun damage, improve uneven skin texture and tone and protect skin from free radical damage with potent antioxidants. And, as if that weren't enough, the Skin Strengthening Complex also deeply hydrates skin to encourage a more youthful, wrinkle-free complexion.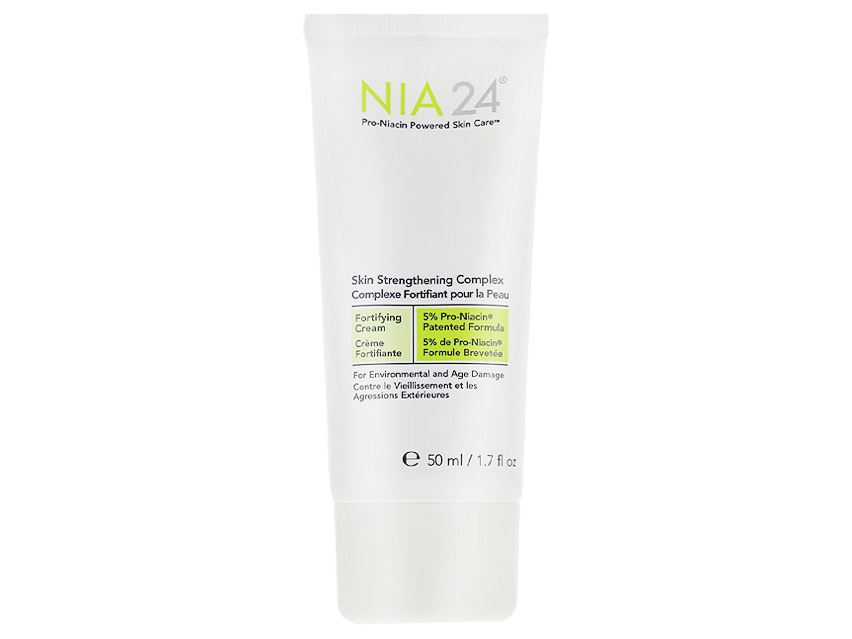 HairMax Dietary Supplements: If you thought vitamins were just for your skin and body, think again! The HairMax Dietary Supplements contain five types of vitamin B including niacin, vitamin B6, folate, biotin and pantothenic acid to strengthen hair and aid in hair growth. The natural complex is formulated with clinically proven ingredients that improve circulation while contributing to healthier-looking nails and skin.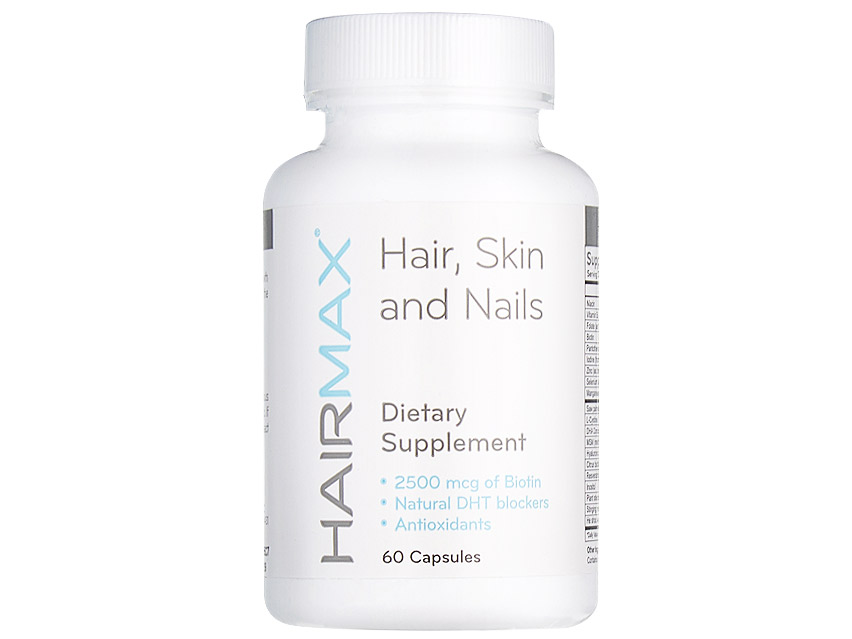 Pro tip: If you're concerned about hair loss or thinning, the HairMax Dietary Supplements pair perfectly with any of HairMax's hair growth devices like the HairMax LaserBand 82.
Vitamin C Skin Care
Vitamin C, the antioxidant powerhouse, is next on our list! This remarkable ingredient has an unmatched ability to strengthen the skin while protecting against harmful free radicals, which is why you'll see it in so many skin care products. This brightening vitamin should be included in every regimen!
What does vitamin C do for your skin?
Helps produce collagen and elastin
Minimizes dark spots
Reduces inflammation
Strengthens skin
Boosts the efficacy of sunscreen products
Ready for a new vitamin C product? Here's what to look for on the label: Ascorbic acid, L-Ascorbic acid, ascorbyl glucoside or tetrahexyldecyl ascorbate.
Products to try: LovelySkin LUXE Exfoliating Gel Mild 11%: One of our favorite products at LovelySkin, the LovelySkin LUXE Exfoliating Gel utilizes acidified amino acids (AFAs), Dead Sea minerals and vitamin C to gently slough off dead and dulling skin cells. It can be used to minimize large pores, improve skin's moisture barrier, diminish visible signs of aging and support collagen production!
Viviscal Professional Supplements: Vitamin C doesn't stop at skin care either. Viviscal Professional Supplements utilize vitamin C, biotin, apple extract and a clinically proven marine complex, AminoMar, to strengthen hair. These powerful supplements promote hair growth in both men and women and while decreasing breakage and thinning, leading to a healthier, stronger head of hair.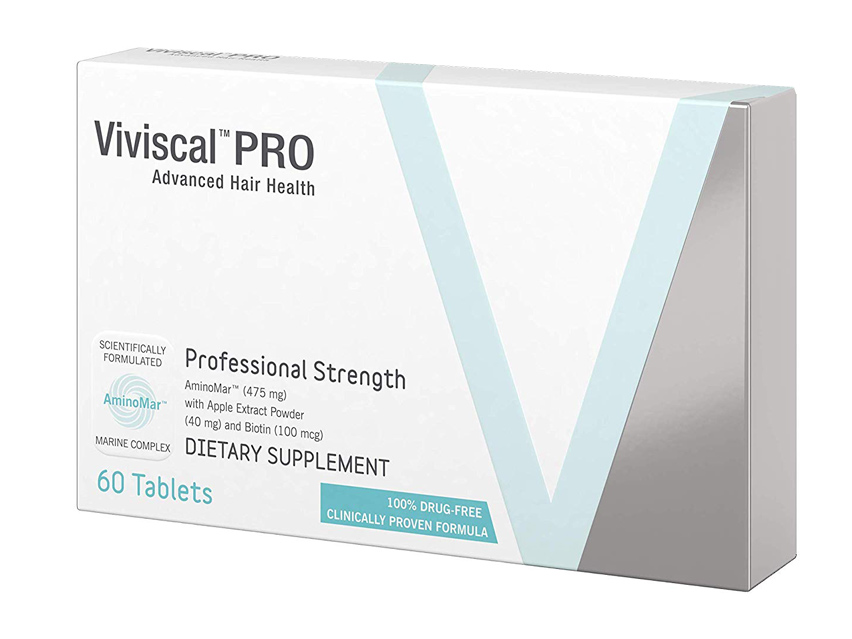 Pro Tip: There are many different forms of vitamin C, with some more potent and some more stable than others. Read more about the forms of vitamin C on our blog.
Vitamin E Skin Care
Next, there's vitamin E. Vitamin E is most well known for its ability to enhance the benefits of vitamin C and other antioxidants, but it provides plenty of benefits on its own! Vitamin E occurs naturally in the skin, and as we age, it decreases. A good anti-aging regimen likely already contains a product with vitamin E, as it maintains skin's hydration levels!
What does vitamin E do for skin?
Supports healthy cell function
Helps replenish the skin's lipids
Maintains skin's moisture barrier
Boosts the power of vitamin C
Diminishes inflammation
Missing a vitamin E product in your regimen? Here's what to look for on the label: Tocopherol and tocopherol acetate.
Products to try: SkinCeuticals C E Ferulic Antioxidant Serum: A LovelySkin favorite, the SkinCeuticals C E Ferulic serum works to provide potent antioxidant protection while increasing skin's lipids, improving firmness and visibly reducing the appearance of wrinkles. Vitamins C and E work together to protect against oxidative stress while ferulic acid neutralizes free radicals, leading to an overall more radiant complexion.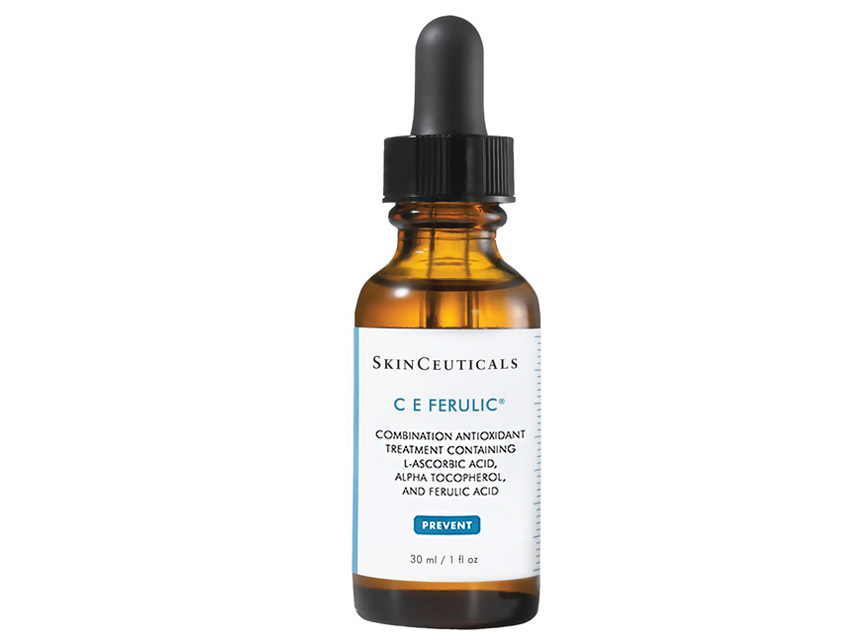 Ducray Anacaps ACTIV+: Surprise! Vitamin E is also a helpful ingredient when it comes to strengthening hair and nails. Ducray Anacaps ACTIV+ contain vitamins B, C and E as well as other essential nutrients to nourish the hair follicle and support healthy metabolism in hair and nails. The exclusive formula provides protection against free radical damage, too!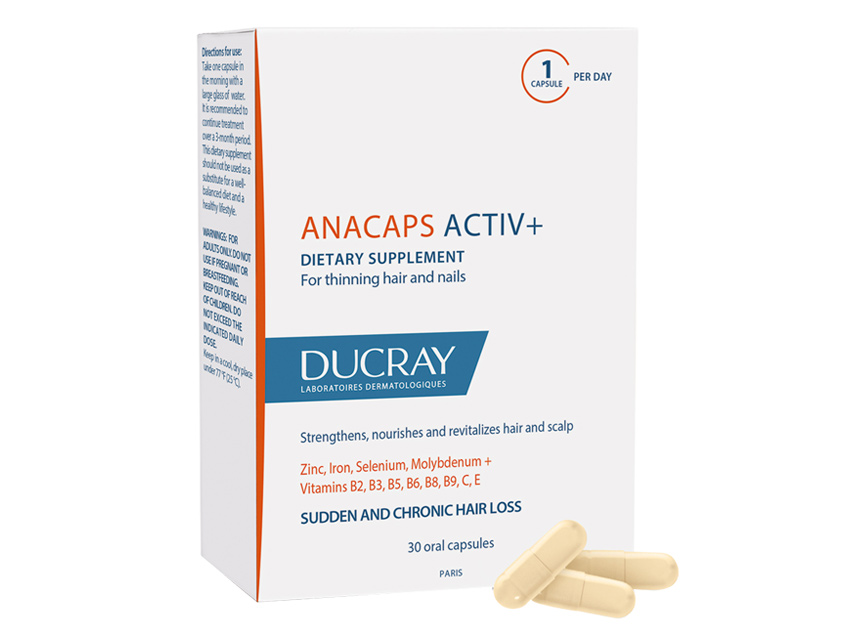 Vitamin K Skin Care
Last but certainly not least, vitamin K is another fantastic vitamin that doesn't always get the credit it deserves. This unique, fat-soluble vitamin is known for its ability to reduce blood clotting and improve circulation. For this reason, vitamin K has a multitude of benefits, including:
Reducing swelling
Minimizing bruising
Minimizing dark circles under eyes
Healing bruising and compromised skin
Soothing redness and inflammation
Missing a vitamin K product in your regimen? Here's what to look for on the label: Phytonadione.
Products to try: Revision Skincare Vitamin K Serum: This vitamin K-infused serum hydrates skin while encouraging a more even tone. Vitamin K diminishes bruising, redness and inflammation while arnica Montana extract, a natural, soothing ingredient, calms the complexion. Ideal for use after in-office procedures, the Revision Skincare Vitamin K Serum encourages healthier circulation for a more radiant complexion.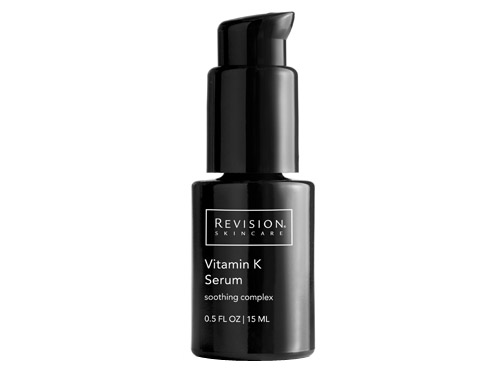 LovelySkin Vitamin K Creme: This vitamin K-infused serum strengthens the skin while encouraging faster healing time. Ideal for use after in-office procedures, the LovelySkin Vitamin K Creme encourages healthier circulation while maximizing hydration and reducing discoloration by strengthening capillaries. Reduce the intensity of bruising after cosmetic procedures for a more radiant complexion with this advanced creme!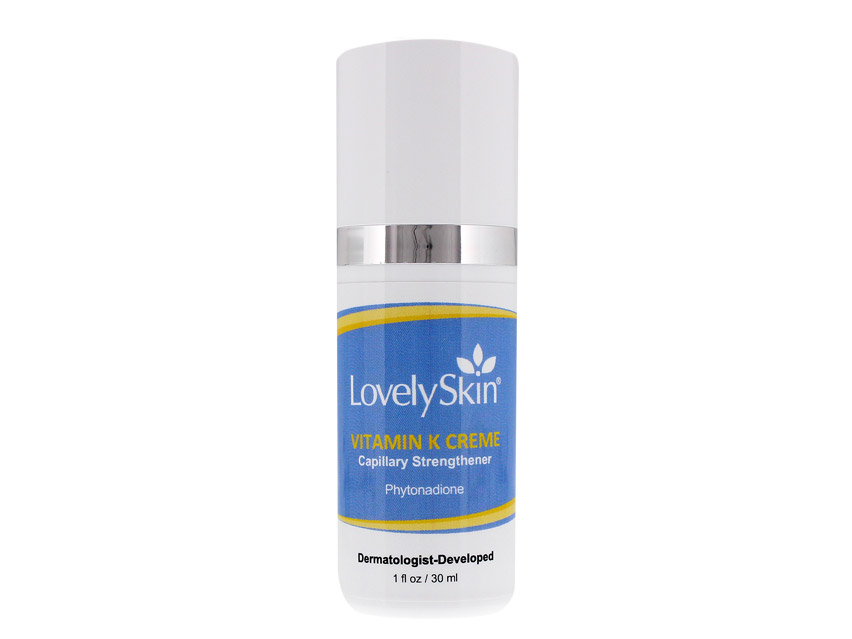 Movita Organics One-A-Day Multivitamin: Load up on your vitamins with this simple, once-a-day multivitamin that contains vitamins A, B, C and K! Designed for women to address breast and reproductive health, bone density, heart health, digestion and more, this unique vitamin is fortified with a proprietary fermentation process that binds vitamins to glycoproteins, making them easier for the body to absorb.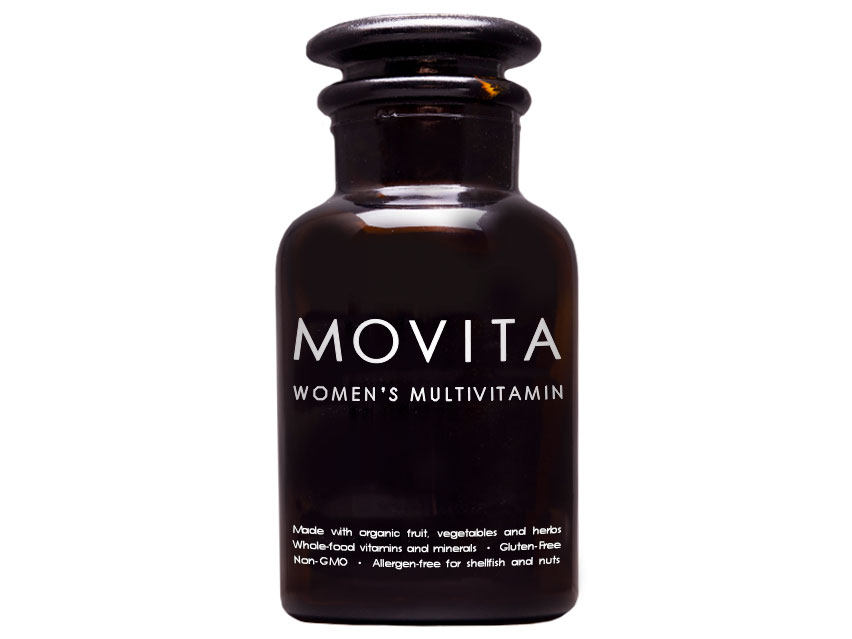 Want to learn more about the benefits of antioxidants for your skin? Read more on our blog!
Shop This Blog
Highlights
Provides less irritation
Softens a rough texture
Smooths fine lines and wrinkles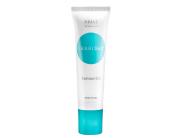 Quick Shop +
Highlights
Reset your skin with jane iredale Skin Accumax Dietary Supplement. Skin Accumax is a nutritional s...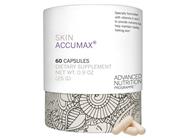 Quick Shop +
3 sizes
Highlights
Diminishes fine lines and wrinkles
Reduces dark spots
Firms the complexion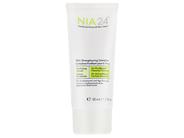 Quick Shop +
Highlights
HairMax Dietary Supplements are scientifically formulated with some of the world's leading hair gro...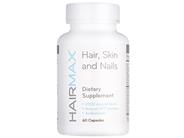 Quick Shop +
Highlights
Stimulates hair follicles with laser energy
Restores hair strength and fullness
90-second treatment time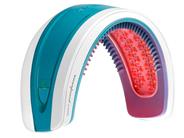 Quick Shop +
Highlights
Supports collagen production
Reduces fine lines, wrinkles and pores
Contains an 11% blend of exfoliating AFAs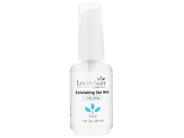 Quick Shop +
Highlights
Viviscal Professional Supplements promote healthy hair growth. Viviscal Professional Supplements a...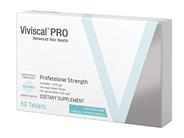 Quick Shop +
Highlights
Achieve fuller hair with Viviscal Professional Supplements - 3 Month Supply. Everyday stress, horm...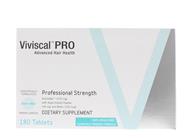 Quick Shop +
Highlights
Ideal for normal, dry or sensitive skin
Contains antioxidants
Firms skin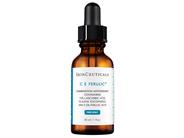 Quick Shop +
Highlights
Strengthens nails
A daily dietary supplement for all skin types
Supports healthy hair growth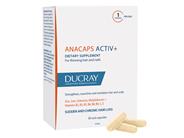 Quick Shop +
Highlights
Ideal for post-procedure use
Reduces inflammation
Helps heal bruises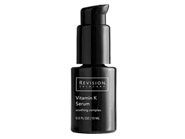 Quick Shop +
Highlights
Strengthens capillaries
Increases hydration
Reduces intensity of bruising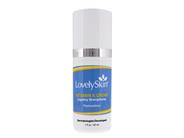 Quick Shop +
Highlights
Vegan
Daily Multivitamin
Supports women's health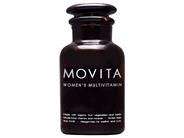 Quick Shop +
Connect with Us!