Skin Care
Superfood = Super Skin: The New ELEMIS Superfood Facial Oil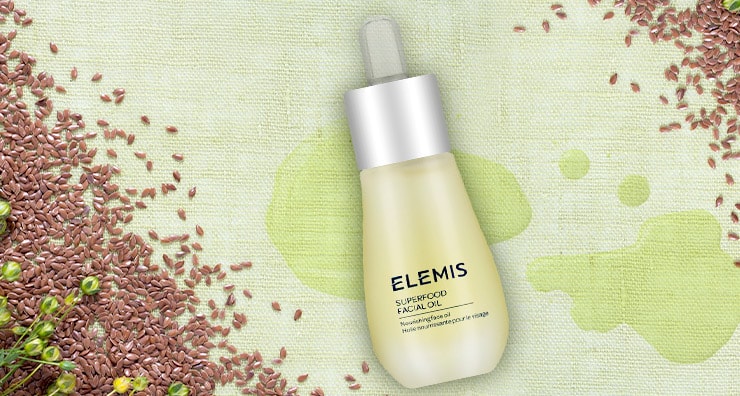 For years our dermatologists have been telling us that what we eat is impacting our skin. Turns out, however, we can do more for our skin than just up our fruit and veggie intake. We can use skin care that provides the same benefits. Available at exclusive retailers including LovelySkin, ELEMIS Superfood Facial Oil is the best way to get your skin its daily dose of nutrients.
Some people, particularly those with oily skin, run in the other direction the moment they hear the words "facial oil." This product, however, is not your run-of-the-mill facial oil. Packed with three key ingredients, it deeply nourishes and hydrates skin without leaving you feeling greasy. You've been adding these ingredients to your smoothies and salads for years but it's time to start utilizing them in your skin care.
Super ingredient #1 - Daikon radish
Made from the oil of radish seeds, this ingredient is omega-rich and full of antioxidants. Because it is so lightweight, it easily absorbs into the deeper layers of skin. The result is softer, smoother and more supple skin that looks nourished no matter how much stress you're under or how little sleep you got.
Super ingredient #2 - Flax seed
Once the essential oils in this formula reach your skin, it's important to seal them in and prevent moisture loss. That's where flax seed oil comes in. This ingredient locks in moisture which not only keeps it soft and smooth, but also soothes irritation, improves tone and creates a more radiant appearance. Plus, flax seed is rich in omega-3 which keeps skin healthy.
Super ingredient #3 - Broccoli
We must admit, even we haven't come across many skin care products that contain broccoli. After learning about its benefits, inside and outside of the body, we're convinced of its importance. Broccoli seed oil contains antioxidants, vitamin C and essential fatty acids, all of which contribute to glowing and radiant skin. This nutrient-packed ingredient leaves your complexion looking and feeling healthy.
Follow us on Facebook, Twitter or Instagram for more information on LovelySkin exclusive products.
Shop This Blog
Highlights
Harnessing the pure power of concentrated superfoods to help re-energize and nourish your skin to p...
Quick Shop +
Connect with Us!