Skin Care
Here's Why your Lashes and Brows are Thinning (Plus, a Pro-Grade Kit to Help)
by Jill
|
February 28, 2019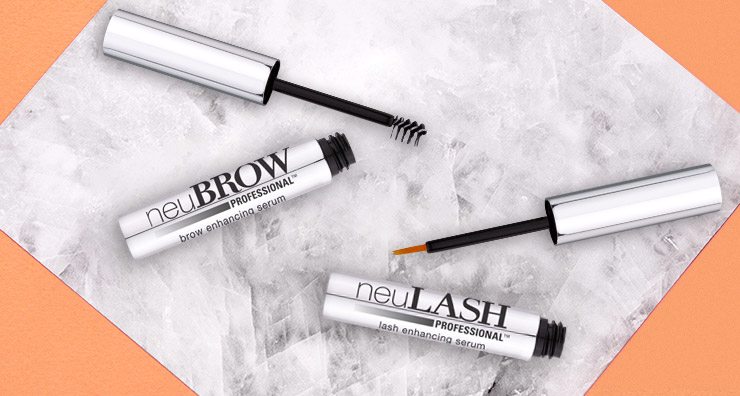 Thumb through the pages of any beauty magazine or simply scroll through your Instagram feed, and it's clear. Long, lush lashes and thick, natural-looking brows are a trend that isn't going out of style any time soon. While well-formulated mascaras and a little brow contouring can work wonders, nothing compares to waking up with naturally thick lashes and brows. If you've been blessed with ample lashes and brows but have noticed that over the years they aren't as lustrous as they once were, you're not alone. We're sharing a few reasons why they could be thinning, plus a new, breakthrough lash and brow kit that provides professional-grade results without the prescription.
Why are my eyelashes falling out?
Reason 1 - Your age.
It's important to know that lash fallout is absolutely normal and everyone experiences it, no matter your age. However, if you suspect your lashes are thinning more quickly with each passing birthday, you're not wrong. Eyelash growth has four stages, known as the growth, resting, shedding and re-growth stages. As we age, changes in hormone levels can cause lash growth to slow down or in extreme cases, stop growing all together.
Reason 2 – You've removed your eyelash extensions incorrectly.
Eyelash extensions are a quick and easy way to achieve full, voluminous lashes. If applied the correct way by a professional, they don't typically damage natural lashes, but if they aren't allowed to fall out in tandem with your natural lash loss cycle, they can cause increased lash loss. Extensions are attached to the root of each lash with medical-grade glue, and if they are yanked off before they are ready, the tension it creates on your natural lash can cause thinning.
Reason 3 - Not thoroughly cleansing your lashes.
Hopefully, we don't have to remind you the importance of removing your makeup each night for the health of your skin. However, if you're guilty of letting your head hit the pillow before completely removing your mascara, you can bet on experiencing some lash breakage. We checked in with board-certified dermatologist and LovelySkin CEO, Dr. Joel Schlessinger, on why removing mascara each night is so important:
"Mascara stiffens eyelashes. It's what keeps the individual hairs separated and looking lush. However, similar to hair styling products, it can cause increased lash breakage if left on overnight. It's also important to note that while the ingredients in mineral mascaras are typically harmless, it can flake during the day. If you don't remove it every night before you sleep, it has been known to flake into the eye and cause irritation or even harm to the eye."
Why are my eyebrows thinning?
Reason 1 – Your diet is lacking.
As with your lashes, aging hair follicles can lead to eyebrow hair looking thinner and sparser. But perhaps even more importantly, just as with hair loss at the scalp, a nutritional deficiency can cause hair volume to go by the wayside. Diets lacking in vitamins A, B, D and E or minerals like iron can speed up hair loss, as well as other negative side effects for your health.
Reason 2 – You've over-plucked.
Lush, thick, natural-looking eyebrows haven't always been in. Taking a peek at photos from about ten years ago will certainly verify that thin, overly manicured brows were all the rage and tweezers were every gal's best friend. If you're trying to grow your sparse brows back to a more natural state but are having trouble even with your best efforts, there could be some damage to the hair follicle from years of plucking.
Reason 3 - It could be medical.
If you are noticing a substantial loss of hair in your eyebrows, it may be time to call your physician. Thyroid deficiencies, postpartum hormone changes and even atopic dermatitis and eczema can lead to thinner-looking brows due to itching and inflammation around the brow bone. Check in with a board-certified dermatologist if you feel your brow loss is due to a skin condition. They can prescribe topical treatments to relieve itching.
How do I get the appearance of longer eyelashes and thicker brows?
If you've ruled out any medical conditions with your physician but still want to boost the appearance of your lashes and brows, look no further. The good news is that there is hope for fuller-looking brows and longer-looking lashes. The best part is, you don't need a prescription!
NEW neuLASH Professional™, a peptide serum encouraging longer-looking lashes and neuBROW Professional™, a breakthrough eyebrow serum promoting fuller-looking brows, are professional-strength formulas with prescription-strength active ingredients that are more effective than any over-counter options available on the market.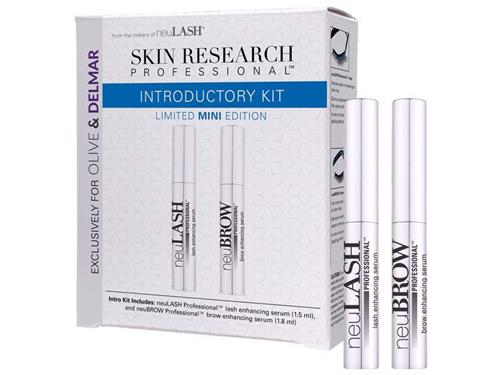 neuLASH Professional™ contains a newly patented chain of five bioengineered polypeptides, essential proteins, antioxidant-rich vitamins and conditioning ingredients to promote well-hydrated, lustrous and longer-looking lashes. Proprietary Widelash® and Active Eyelash Technology® address the appearance of dull and brittle lash hair while molasses leads to darker, younger-looking lashes.
neuBROW Professional™ is formulated with the patented power of five polypeptides and an exclusive Vitamin and Botanical Complex which makes sparse eyebrows appear bolder while promoting shapeliness. neuBROW Professional™ also contains molasses, giving brows a younger, fuller appearance.
What makes neuLASH Professional™ and neuBROW Professional™ different than what I'm using now?
We consulted with board-certified dermatologist and LovelySkin CEO Dr. Joel Schlessinger to learn why the neuLASH Professional™ and neuBROW Professional™ is so unlike anything else available on the market.
"The potent combination of the five polypeptides, antioxidants, vitamins and minerals is unprecedented in the eyelash and eyebrow product market because they provide professional-grade results without the prescription. These treatments were formulated with scientific research in mind, are ophthalmologist- and dermatologist-tested and unlike other popular prescription and over-the-counter eyelash conditioning serums, neuLASH Professional™ has been shown to have little to no unwanted side effects like discoloration or any other associated negative effects."
neuLASH Professional™ typically yields results in as little as 3-4 weeks, and neuBROW Professional™ users tend to see results in as little as 4-6 weeks. The kit lasts 6-8 weeks and is an easy and affordable introduction to healthier, great-looking brows and lashes. For those who have already achieved the look they love with prescription products, the lash and brow kit can serve as a less-expensive maintenance option. Plus, people with permanent makeup can use neuLASH Professional™ and neuBROW Professional™ without any fear of fading. Don't worry. If you're still rocking lash extensions, this serum can strengthen your own lashes, lengthening the life of your investment, with daily use of neuLASH Professional™.
Want to learn how to fill in your brows the correct way? Check out this makeup tutorial to achieve the appearance of thicker brows in a matter of minutes.
Shop This Blog
Highlights
Creates the appearance of longer-looking lashes
Promotes the appearance of fuller-looking brows
Conditions lashes and brows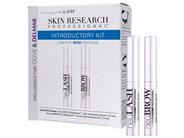 Quick Shop +
Connect with Us!