Skin Care
The myth of the base tan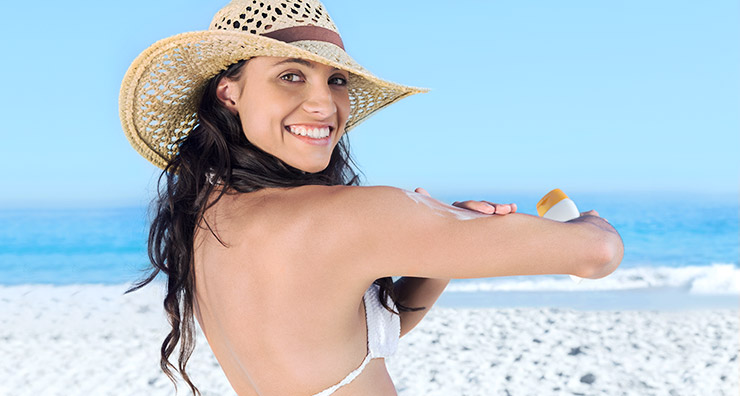 Myth: A base tan will help protect against sunburn and prepare my skin for extended sun exposure.
A base tan is a tan that is achieved gradually over a long period of time. It involves short sessions of UV exposure that are usually spaced out over a few weeks. Base tans can be obtained in both natural sunlight and indoor tanning beds, but generally, the practice refers to those who visit indoor tanning salons in the weeks prior to visiting an area with intense sunshine, such as a tropical beach.
The idea behind the base tan is that exposing the skin to UV rays in short bursts will help act as a protective measure against more extended periods of sun exposure that may occur during a vacation in a warm climate or a summer spent by the pool. Base tans are said to prevent sunburn and ensure a deeper tan. The indoor tanning industry suggests that tanning the skin gradually is a safer practice than exposing the skin to intense sunlight all at once. Those with especially fair or sensitive skin are often instructed that a base tan is the only surefire way to avoid a painful sunburn or to tan at all.
The truth is that there is really no such thing as a base tan or a safe tan, whether achieved indoors or outdoors. Entering the sun with a base tan typically offers an SPF of 2 to 4. This means that it may take twice or four times as long to burn in the sun as you normally might, but that burning is still inevitable. Any change in the skin's pigment that occurs from sun exposure is considered damage. A tan is the body's natural response to damage that occurs in the DNA of cells. The skin darkens to prevent more damage from occurring, but the damage is already done, so to speak. The individual is already more at risk for skin cancer and premature signs of aging. By attempting to achieve a base tan, you are damaging your skin and putting yourself in harm's way.
Since there is virtually no safe method when it comes to tanning or sun exposure, you should focus on protecting yourself instead. Apply a full once of sunscreen, like EltaMD UV Sport Water-Resistant Broad-Spectrum SPF 50 to all exposed areas of the body, including the face, neck and ears, at least 15 minutes prior to sun exposure. Don't let a fear of clogged pores or breakouts keep you from protecting your face. Choose a lightweight, oily skin formula like EltaMD UV Clear SPF 46 Broad-Spectrum Sunscreen. Always reapply every two hours, immediately after swimming or sweating or simply when you feel you need to. There is no such thing as too much SPF. You can also avoid the sun during its peak hours between 10:00 a.m. and 4:00 p.m., seek shade when possible and wear a hat, sunglasses and protective clothing.
If you would like to achieve a tan for purely cosmetic purposes, self-tanners are the way to go. Self-tanning products are the only safe, FDA-approved method for achieving a tan, and there are countless high-quality formulas available that won't streak or look unnatural. You can find several here. Just be sure to always apply sunscreen with your self-tanner since these formulas do not contain sun protection ingredients.
Do you have a question about staying safe in the sun? Let us know in the comments section.
Shop This Blog
Highlights
Oil-free
Water-resistant and long-lasting
Ideal for an active lifestyle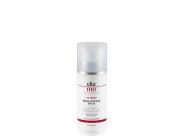 Quick Shop +
2 sizes
Highlights
Oil-free
Fragrance-free and paraben-free
Water-resistant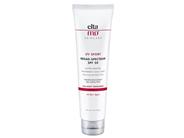 Quick Shop +
Highlights
Calms sensitivity and irritation
Oil-free
Fragrance-free and paraben-free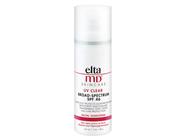 Quick Shop +