Skin Care
Beauty Sleep: Products That Work at Night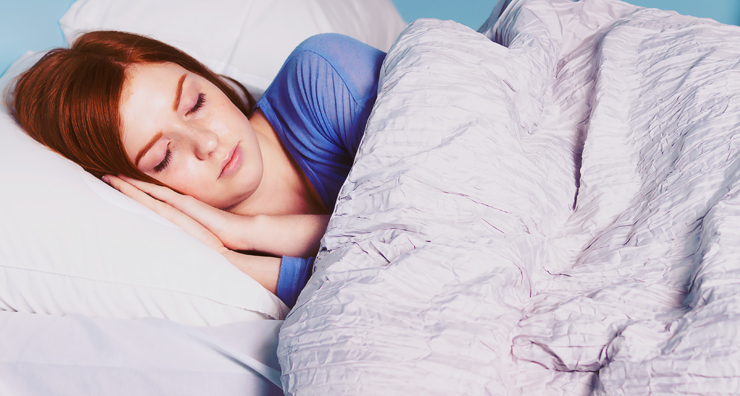 You may have noticed the many different skin care formulas that are labeled for nighttime use and wondered whether you need to include one in your regimen. We say yes! Nighttime formulas work alongside your body's natural renewal processes to produce excellent results. While there are a number of different ways to build an effective routine, applying a night treatment has several exclusive benefits for your skin. Keep reading to learn more and discover some of our favorite overnight formulas here at LovelySkin.
While we sleep, our bodies are in repair mode. We naturally store energy, build defenses and "reset" our systems for optimal functioning during the day. As the body's largest organ, skin does most of its heavy-duty rejuvenation overnight. At rest, the skin cycles through a period of cellular turnover, combating any irritation from daytime environmental stressors and reconstructing collagen and elastin for an overall more radiant appearance upon waking.
Daytime treatments and moisturizers are primarily concerned with protecting the skin from environmental stressors. They may contain sun protection and/or antioxidants to help prevent photoaging and sun damage. Nighttime formulas contain the highest concentration of anti-aging ingredients, as well as the most intense moisturizing agents, in order to support and assist skin during the rejuvenation process. Because the skin is no longer hard at work defending and protecting itself when we are asleep, the products we put on our skin in the evening tend to penetrate more deeply and work more effectively. Applying the right nighttime formulas to your skin can have a significant impact on its overall health and appearance.
Overnight products aren't just for those with dry or mature skin. While a rich, heavy cream may be the first thing that comes to mind when you think of a nighttime treatment, there are now lots of different formulations available for all needs and skin types. The following are just a few of our favorites.
LovelySkin Multi-Complex Night Crème
Retinol, a form of vitamin A, is a superstar ingredient when it comes to overnight repair. This effective cell-communicating ingredient has the power to help damaged or aging cells behave like young, healthy cells. LovelySkin Multi-Complex Night Crème contains retinol, plus copper enzymes, to help improve the look of fine lines and wrinkles and build collagen and elastin. The cream also offers protection against environmental stressors using alpha lipoic acid. With continued use, you can wake up to a smoother, more refined skin texture and an overall more radiant complexion.
StriVectin-AR Advanced Retinol Night Treatment
To encourage maximum cell turnover and fade the look of imperfections, try StriVectin-AR Advanced Retinol Night Treatment. This lightweight cream gently exfoliates to help improve fine lines, wrinkles, rough patches and dark spots. The formula features StriVectin's exclusive ingredient, NIA-114, a special form of niacin, to help relieve irritation caused by daytime exposure to environmental stressors. Because it also contains hydrators, this treatment will help you maintain a soft, smooth texture.
Erno Laszlo Hydra-Therapy Memory Sleep Mask
Wake up to glowing, perfectly hydrated skin with Erno Laszlo Hydra-Therapy Memory Sleep Mask. The weightless memory gel formula helps restore elasticity and lock in the vital nutrients your skin needs. 24-Hour Smart Hydrators, sourced from natural reserves in the mountains, desert and sea, helps skin achieve and maintain a healthy moisture level all night so that you'll wake up to skin that feels refreshed and revitalized.
Obagi Gentle Rejuvenation Advanced Night Repair
Obagi Gentle Rejuvenation Advanced Night Repair is perfect for all skin types, especially those who are especially dry or sensitive due to a recent procedure or recurring skin condition. The soothing cream helps address dark spots, fine lines and a rough texture with peptides, special protein chains that help bind moisture to the skin and communicate with cells to encourage repair. This formula also helps to reduce redness and irritation, allowing you to enjoy a more even skin tone in the morning. There are even nighttime treatments available for the entire body to provide intense moisture, reduce the appearance of cellulite, combat signs of aging and more. Try these out for a boost of all-over radiance.
While there is no known cure for cellulite, there are plenty of ways to minimize it. Try Phytoceane Chrono Night, a contouring body gel that helps visibly reduce localized fat. The gel uses marine ingredients to help tone, soothe and firm skin in stubborn areas such as the thighs, hips, waist and backside.
Eminence Monoi Age Corrective Night Body Cream
Eminence Monoi Age Corrective Night Body Cream can help address wrinkles on the body, particularly in the hard-to-reach neck and décolletage. It contains argan stem cell complex to help improve the look of skin density and smooth the appearance of wrinkles, plus argan oil, shea butter and jojoba oil to deeply hydrate. Grape seed oil acts as an antioxidant against photoaging caused by environmental stressors.
Do you have a question about nighttime skin care? Let us know in the comments section.
Shop This Blog
Highlights
Contains retinol
Firms skin
Reduces wrinkles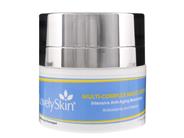 Quick Shop +
Highlights
Reduces fine lines and wrinkles
Firms the complexion
Improves uneven skin tone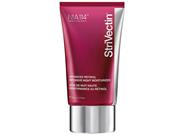 Quick Shop +
Highlights
Wake to hydrated, glowing skin with this overnight mask that delivers unprecedented moisture and lo...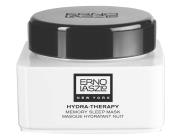 Quick Shop +
Highlights
Minimizes dark spots
Hydrates dry, mature skin
Smooths uneven skin texture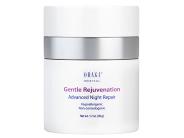 Quick Shop +
Highlights
The fast solution for a perfectly refined silhouette. In just 2 weeks*, this powerful nighttime coc...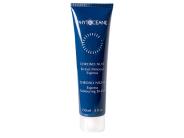 Quick Shop +
Highlights
Best suited for normal to dry or mature skin
Firms skin
Boosts hydration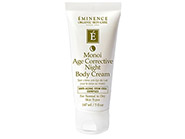 Quick Shop +