Beauty
What Your Nails Can Tell You About Your Health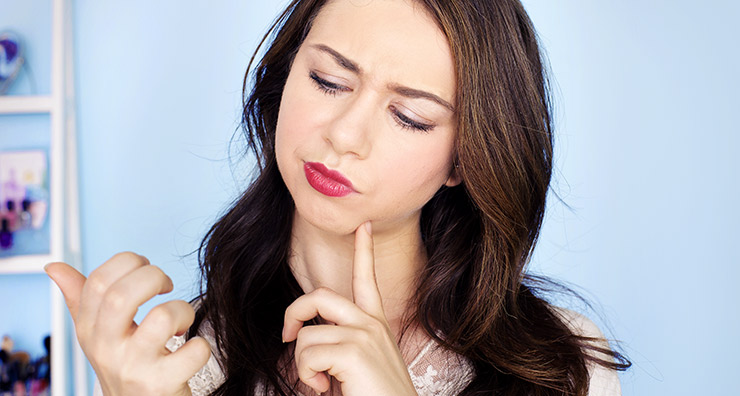 Nail color and texture can often reveal surprising clues about overall health. From anemia to heart disease, various conditions can cause weakness and irregularities in your manicure. Keep reading to find out what your nails could be telling you, as well as how you can grow them stronger and longer.
Before you check for nail abnormalities, it's important to identify the characteristics of a healthy nail. Healthy nails are light pink in color with a slightly curved plate. The plate itself should be smooth with no visible ridges, spots or indentations. A white crescent moon shape should be present toward the base of the nail, and cuticles should be soft and not inflamed or otherwise ragged.
Remember, nails are not the only factor in determining health, and a certain irregularity does not necessarily mean that you have an underlying health concern. If you have a question about your nails, it's best to make an appointment with your dermatologist. They can help determine the cause of any issues and recommend a treatment that's right for you. The following are some of the most common nail conditions.
Vertical Ridges
Fingernail ridges are vertical indentations that extend in rows from the bottom of the nail bed out to the tip. They may be prominent or less severe so that you need to hold the nail under light to see them properly. The exact cause of vertical fingernail ridges is difficult to pinpoint, but lack of nutrients is a likely culprit. Some individuals also notice ridges becoming more severe as they age, which means that a natural decrease in cell turnover could play a role.
Horizontal Ridges
Vertical ridges are benign and more of a cosmetic nuisance than a real concern. However, horizontal ridges, also referred to as Beau's lines, could tell a different story. Beau's lines appear after a fingernail injury or as a result of serious illness. They could indicate malnutrition, circulatory diseases, or uncontrolled diabetes, or they may appear following a heart attack.
Yellow Nails
Yellow nails may be caused by both environmental and health factors. Frequent polishing, especially with dark shades, can cause nails to yellow. Yellow nails may also be caused by smoking, nail fungus or psoriasis. Around 50% of all nail discoloration is caused by fungus, and it can be persistent and tricky to treat. If you notice yellowing, particularly at the corner of the nail, it's best to see a physician.
White Nails
When nails are pale or whitish except for a darker band near the tip, it could indicate an iron deficiency, or anemia. Anemia leads to low oxygen levels in the blood, and this causes tissue to grow pale, particularly under the nails. Pale nails could also be an early sign of diabetes or liver disease.
Blue Nails
Just like blue skin, blue nails indicate a lack of oxygen and could be a side effect of respiratory or vascular disease. Many individuals experience blue nails after being outside in winter because blood circulation can slow in excessively cold temperatures. This is a common occurrence and usually not cause for concern. However, consistently blue nails could indicate an underlying issue and should not be ignored.
Weak, Brittle Nails
Brittle nails may break, crack, chip or peel easily, and the cause can be difficult to pinpoint. Common causes of weak, brittle nails include the natural aging process, too much chemical exposure from frequent manicures or acrylic application (including constant at-home polishing), and certain illnesses. Hypothyroidism, a condition in which the metabolism slows, can decrease the rate of nail growth and cause weakness. The nail plate may also begin to separate from the bed.
If you suspect that your nails have weakened due to over-processing, try Zoya Naked Manicure Women's Kit. This complete, full-sized kit contains everything you need for a French manicure that looks polished while it treats and repairs. Correct discoloration, weakness and overall damage while you mask its appearance in a just four easy steps. This kit is also available for men!
Another LovelySkin favorite is DermaNail Nail Conditioner. The gentle, easy-to-apply formula helps to control cracking, splitting peeling and breaking with unique, patented technology. In just eight to sixteen weeks, you can enjoy longer, stronger, healthier nails.
To soften and repair damaged cuticles, pick up QTICA Intense Cuticle Repair Balm. This moisturizing balm instantly comforts dry cuticles and hangnails while adding a pretty sheen to your manicure.
Do you have a question about nail health? Let us know in the comments section.
Shop This Blog
Highlights
The Naked Manicure Women's Starter Kit is an easy, all-in-one, full-size (0.5oz) retail kit for wom...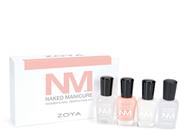 Quick Shop +
Highlights
Prevent dry, brittle nails and promote longer growth with this conditioner. DermaNail Nail Conditi...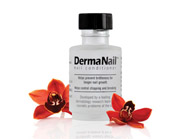 Quick Shop +
Highlights
Qtica Intense Cuticle Repair Balm is the most intense cuticle therapy for severely dry cuticles, da...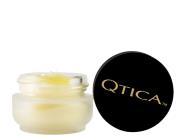 Quick Shop +
Connect with Us!