Ask the Experts
What's the Difference Between Eczema and Psoriasis?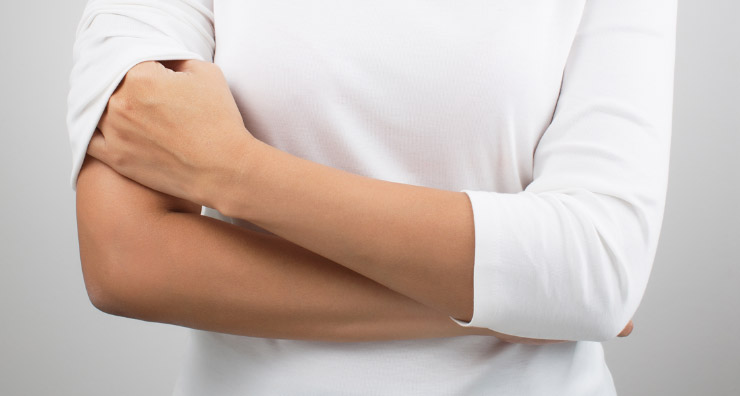 In honor of Psoriasis Awareness Month, we're clearing up the difference between eczema and psoriasis, two common skin conditions that can look very similar. First thing's first: these conditions have very different causes, so it's important to visit your dermatologist if you think you might have either one, because only your dermatologist has the knowledge and expertise to find the right treatments for you.
What is psoriasis?
According to board-certified dermatologist, cosmetic surgeon and LovelySkin CEO Dr. Joel Schlessinger, "psoriasis is an immune condition that causes red, thickened areas with silvery scales. It can show up anywhere on the body, but most often you'll find it on the elbows, knees, lower back and scalp. It can even appear in the ears."
"You may be more prone to psoriasis due to your genetics, and flare-ups are caused by certain lifestyle or environmental triggers like diet, alcohol, stress, allergies and even cold weather," says Dr. Schlessinger.
How to Treat Psoriasis
Since psoriasis is essentially a buildup of skin cells that your body can't shed fast enough, Dr. Schlessinger recommends treating these dry, itchy areas with a medicated, hydrating balm like FixMySkin Healing Body Balm Unscented with 1% Hydrocortisone. This product contains hydrocortisone, which penetrates deeply to soothe irritation and heal skin, with shea butter and cocoa butter to moisturize and relieve flakiness.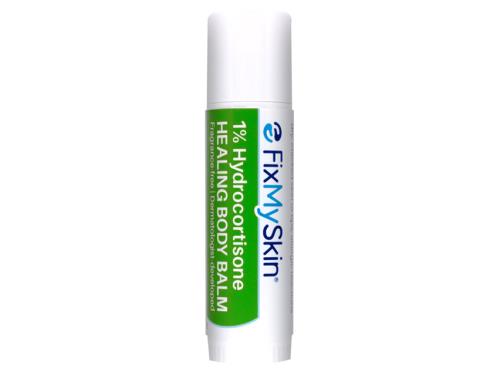 For psoriasis on the scalp, a medicated shampoo like Tarsum Professional Shampoo/Gel can relieve the inflammation, redness and flaking with a powerful combination of coal tar and exfoliating salicylic acid.
What is eczema?
"Eczema runs in families like psoriasis, however it's often triggered by allergies or irritation, so it's especially common with those who have asthma or hay fever," says Dr. Schlessinger. Often, people who have skin allergies to soaps or laundry detergent will also be prone to eczema, and it can appear as an itchy rash on the face, inner elbows and knees, wrists, ankles, hands or feet. Most of the time it is present in early childhood."
How to Treat Eczema
"Much like psoriasis, a topical hydrocortisone balm like FixMySkin can soothe the dry, red, itchy skin that comes with an eczema flare-up," says Dr. Schlessinger. "I also recommend that my patients with eczema cleanse their skin with CLn Body Wash. Many people with eczema tend to get staph aureus or other skin infections due to extremely dry, cracked skin, and this body wash contains bleach so it really helps clear up these types of infections so the skin can heal."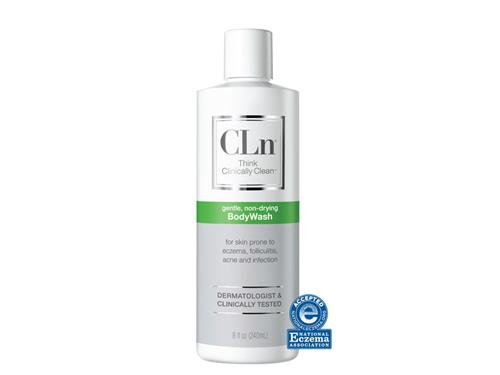 If over-the-counter topicals aren't working for you, don't worry! Plan a visit to your dermatologist, who can recommend advanced prescription treatments to control flare-ups and keep psoriasis and eczema under control.
Do you have a question about the difference between eczema and psoriasis? Let us know in the comments below!
Shop This Blog
Highlights
Fragrance-free
Treats psoriasis, eczema and more
Travel-friendly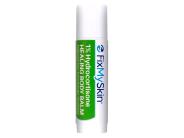 Quick Shop +
Highlights
Ideal for use as either a shampoo or scalp treatment. This medicated gel formula works to diminish ...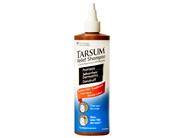 Quick Shop +
Highlights
Ideal for eczema
Soothes dryness
Reduces redness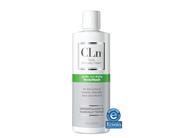 Quick Shop +
Connect with Us!