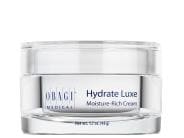 Reviews For
Obagi Hydrate Luxe
8 Results
Not correct for my skin
I have loved all the Obagi products that I have used except this cream. My main complaint is the scent which I found unpleasant being very waxy smelling. I specifically used it in the evening for bedtime & even my spouse said "what is that funny smell". The cream itself worked fine on my skin & I would give it a 5 star for this aspect. Fragrance free is a good thing most times but not for Hydrate Luxe. Painswick
Verified Purchase
Not for me
I love most obagi products but this one just did not work for me. It isn't a bad product and I'm sure it works well for others, but for my sensitive combination skin it just fell short. I used the entire container as part of my nightly routine and while it didn't cause me to break out or react in any way, I just didn't notice any difference in my skin at all and for the price I would have liked better results. I woke up with dry patches on my face which happens frequently to me and I was hoping this would help but no such luck. Reduced Pores
I can actually see that this product has reduced my pores. I really hadn't seen a lot of change in my fine wrinkles. My face is a lot smoother looking since my pores have been reduced. I really like this. I have been using the product approx 1 month. Will try again LovelySkin Customer
Verified Purchase
Not enough hydration
This product doesn't provide adequate moisturizing for my mature, dry skin. I've gone through 2 jars of it and while it does hydrate to a degree, its benefits don't seem to endure throughout the day. In addition, it leaves a tacky surface that is not friendly to any of my foundations. I have difficulty blending them, and they tend to pill up over this product. At the end of the day, my skin is drier than the Sahara. LovelySkin Customer
Verified Purchase
A bit too heavy for me.
I have somewhat dry skin. I like to use a heavier moisturizer at night, but this was too heavy for me. It is very very thick and did not soak into my skin well. It does moisturize nicely, but it makes make face sticky which is uncomfortable at night because it makes mu face stick to the pillowcase. My husband has very dry skin, and he loves it.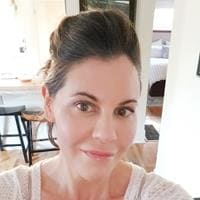 Obagi Hydrate Luxe
This product needs to be mixed with a little water as it is so thick, definitely not for daytime use fine as night cream. LovelySkin Customer
Verified Purchase
Very Heavy Cream
First, I have very dry skin but this cream just doesn't want to sink in. I usually don't mind a heavy cream if it feels like oil on my face, but this cream is very thick and heavy. You really have to warm it up in your hands before applying it, or at least I had to. LovelySkin Customer
Verified Purchase
Not as pleased as I thought I would be.
Obagi is one of my favorite brands for skin care, and I have purchased many other Obagi products, but I'm somewhat disappointed with this cream. It is extremely thick, so it is difficult to smooth on my face. LovelySkin Customer
Verified Purchase