Hot Products
10 New Products for Perfect Skin in 2016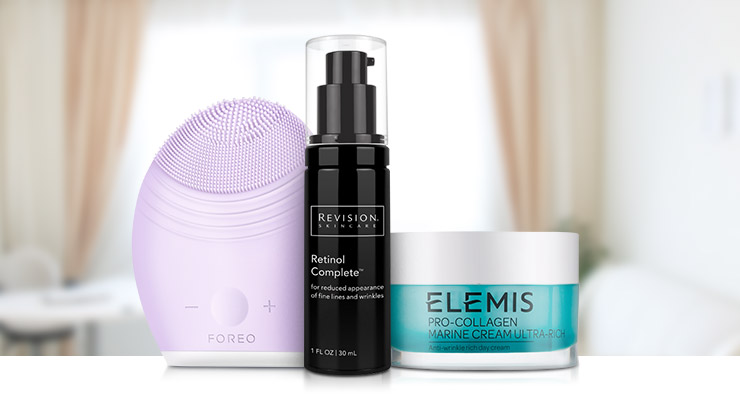 New Year, New Products at LovelySkin
If you've vowed to take better care of your skin in 2016, we have just the products for you! You'll love these 10 items so much, you won't be able to resist using them daily--that's the secret to following through with all your beauty resolutions.
1). Give "Beauty Sleep" a New Meaning with Night Cream
Skin does the majority of its self-repair and rejuvenation while we sleep, so nighttime is a key window to harness those natural processes. . . and enhance them! A good night cream can help you increase cellular turnover and nourish skin with powerful anti-aging ingredients. And if you find that you're a little dry when you wake up or need to reapply moisturizer throughout the day, a thicker night cream can help deeply hydrate and balance the complexion.
New at LovelySkin: Revision Retinol Complete Care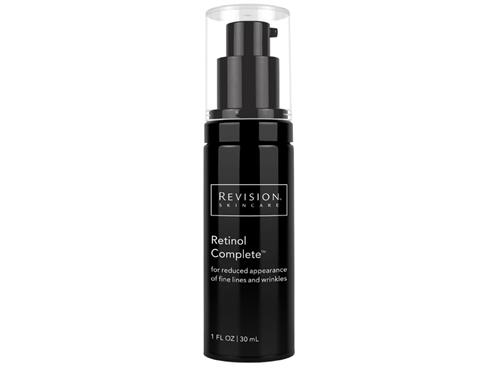 Revision Retinol Complete Care is the perfect starter night cream because it does it all: gentle exfoliation, antioxidant protection and hydration. It features retinol to encourage cellular turnover and diminish fine lines, sesame extract to plump and refine the skin's texture and a five-antioxidant blend to protect skin against environmental stressors.
2). Shield Skin from Wrinkles with High-Quality Sunscreen
Applying sunscreen daily, rain or shine, is the single best thing you can do for your skin. Not only will you help shield your skin from signs of aging, such as fine lines, dark spots and roughness, you'll also protect against skin cancer. Total no-brainer! In addition to your face, don't forget to apply it to all exposed areas, including the backs of the hands, the neck and the décolletage.
New at LovelySkin: Obagi Sun Shield Mineral Broad Spectrum SPF 50
Lightweight, oil-free and non-comedogenic, Obagi Sun Shield Mineral Broad Spectrum SPF 50 protects skin with 100% physical ingredients: 4.7% zinc oxide and 4.9% titanium dioxide. It also contains ceramides to restore the natural moisture barrier, plus niacinamide to calm redness and protect against environmental stress. This lotion works beautifully under foundation!
3). Go High Tech: Pick Up a Skin Care Gadget
Skin care tools keep things new and exciting and they're a fun add-on to your regimen of serums, lotions and creams. The majority of devices use the same technology as professional procedures in effective, yet no-risk doses that make them safe for at-home treatment. If you're addicted to facials, microdermabrasion or laser-based therapy, a skin care tool can help you maintain and extend your results.
New at LovelySkin: Osmotics 3-in-1 Ageless Facial Enhancer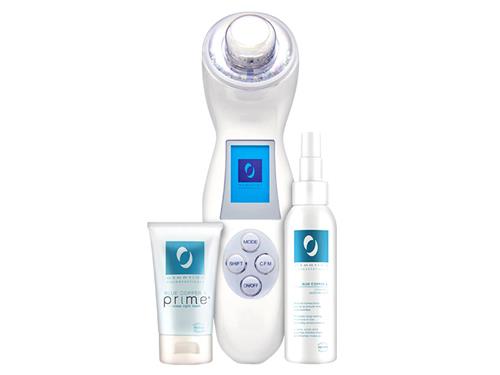 The Osmotics 3-in-1 Ageless Facial Enhancer is the only device we carry at LovelySkin that offers red light therapy for fine lines and wrinkles, blue light therapy for breakouts and green light therapy for redness and discoloration. With regular use of this gentle handheld unit, you can experience a more lifted, youthful appearance and a boost in overall radiance.
4). Still Using Your Hands to Cleanse? Go Pro!
Have you ever used a toner after washing your face and noticed residual makeup on the cotton pad? Our hands can only do so much, even when paired with the most powerful cleansers. A cleansing device can help you achieve a clean like you've never experienced before by purifying pores and clearing away debris that you can't see or feel. The result it a head-turning glow.
New at LovelySkin: FOREO LUNA Pro Facial Cleansing + Anti-Aging Device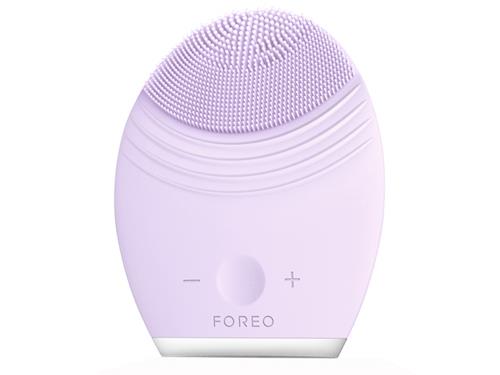 The FOREO LUNA Pro Facial Cleansing + Anti-Aging Device uses Dual T-Sonic technology to flush away toxins and enhance the skin's natural glow. It also channels lower-frequency pulses to help relax the face's muscle tension points, supporting healthy collagen and elastin and smoothing the appearance of fine lines and wrinkles.
5). Healthy Scalp = Gorgeous Hair
If having more than few good hair days in a row seems too good to be true, it might be time to get to the root of the issue. Pun totally intended. A healthy scalp is key to beautiful tresses, and pinpointing the issue is your one-way ticket to the hair you've always wanted. A top scalp problem that many of us struggle with? Dryness (naturally!), especially in winter, so addressing flakes first is your best bet.
New at LovelySkin: NuGene Hydrating Shampoo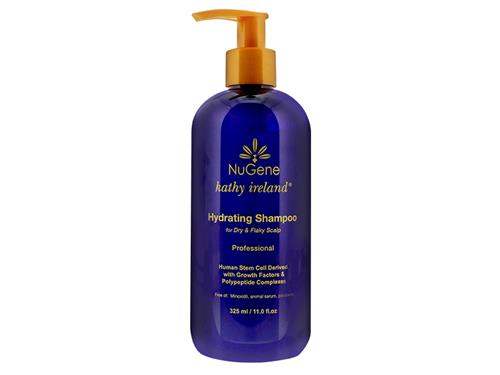 Specially developed to balance a dry, itchy scalp, NuGene Hydrating Shampoo uses a blend of antioxidants, proteins and botanical oils to encourage strong, healthy hair. The calming formula helps increase hydration significantly while defending against sun damage and other stressors.
6). Enhance Your Gym Routine with Firming Formulas
If you have big plans to hit the gym this year, choose body care products that help firm and tone skin. There's no extra heavy lifting required, they're wonderfully relaxing in the shower after a long workout and they can help your muscles recover more quickly. Win-win!
New at LovelySkin: HydroPeptide Active Body Scrub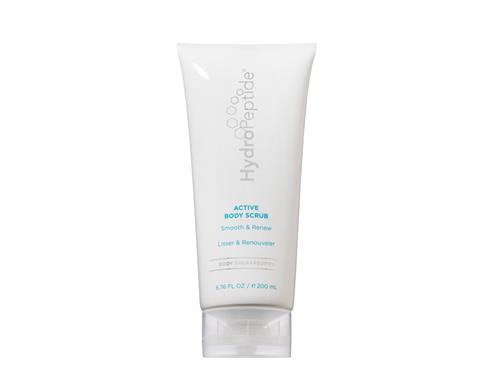 HydroPeptide Active Body Scrub works to buff and polish skin with a combination of physical exfoliators, caffeine and peptides. This helps maximize cellular renewal, improve firmness and help shape the slim, sculpted contours you're working hard to achieve with your fitness routine.
7). Get Your Glow on with Easy-to-Use Highlighters
A dull complexion is no match for the healthy skin care routine you've got going for the New Year. Take your naturally healthy glow to the next level with a highlighter. A little extra light in all the right places helps you instantly lift and contour your features, energizing your appearance and making you look younger and more awake.
New at LovelySkin: Senna Light Tricks Highlight Duo Matte & Glow Crayon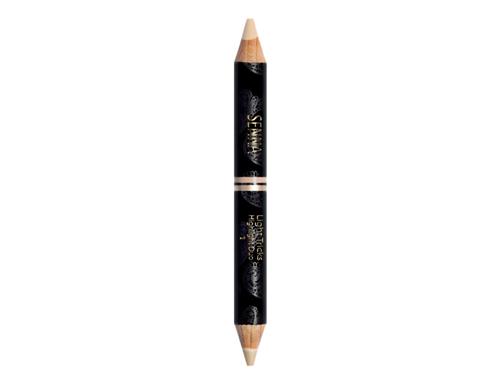 We love Senna Light Tricks Highlight Duo Matte & Glow Crayon because it allows for such precise application--the chubby pencil can be used to illuminate any area, large or small. Try it on the Cupid's bow, the inner eyes, eyelids or the cheek bones to brighten and prime.
8). Volumize Your Tresses
2016 is the year to say goodbye to flat, limp hair. You can achieve the photoshoot-ready tresses you see in fashion magazines at home with the right technique and products. Taking the time to boost your roots will make thin, aging hair appear thicker, lusher and healthier.
New at LovelySkin: Regenesis Fast-Absorbing Foam Hair Volume Enhancer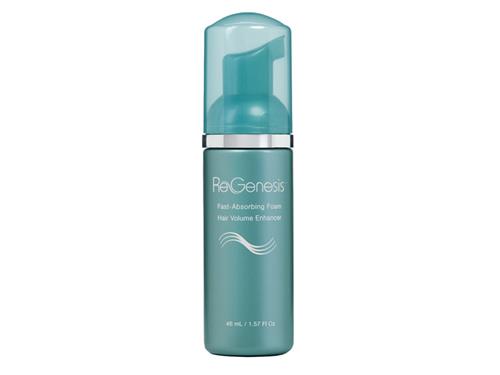 Before blow-drying, work Regenesis Fast-Absorbing Foam Hair Volume Enhancer into your hair from roots to ends. This lightweight foam contains BioPeptin Complex to increase hair texture, shine and body. Its fast-absorbing, quick-drying formula is a big plus for busy mornings.
9). Moisturize, Moisturize, Moisturize
It's no secret: most of us could use more moisture. If you're like us and starting the year out in a harsh winter climate, moisturizing is especially important. Keeping a high-performance formula on hand will help you avoid rough, flaky skin, itchiness, irritation, and redness. It'll also help keep other skin conditions, like eczema and psoriasis, under control, boost overall radiance and minimize the appearance of fine lines and wrinkles.
New at LovelySkin: ELEMIS Pro-Collagen Marine Cream Ultra-Rich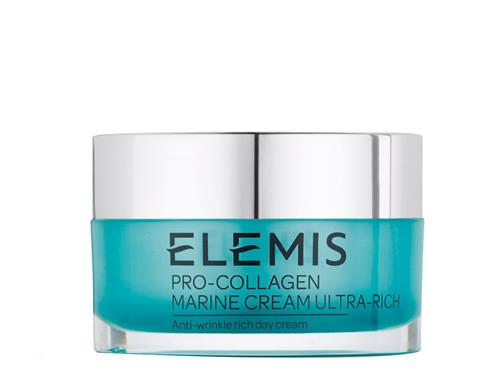 ELEMIS Pro-Collagen Marine Cream Ultra-Rich is a more deeply moisturizing version of the original Pro-Collagen Marine Cream you know and love. With its blend of algae, ginkgo biloba precise rose and mimosa absolutes, this cream helps firm, tone and smooth while replenishing a dehydrated complexion. Apply to the neck and décolletage for an added burst of moisture.
10). Start a Routine to Erase the Daily Grind
Our hectic schedules can have a less-than-desirable effect on our skin. Lack of sleep, over-indulging in sweets and being exposed to sun and wind are just a few factors that can leave us looking and feeling lackluster. When you commit to a complete skin care routine, you take the stress off your skin, look your best and address needs that might be unique to you, like redness or blemishes.
New at LovelySkin: MDRejuvena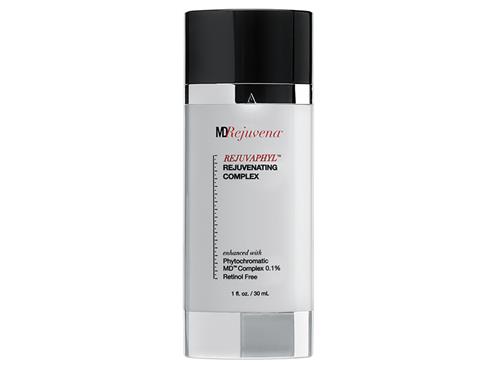 One of our newest lines at LovelySkin is MDRejuvena. This approachable brand offers everything you need to build a skin care regimen that's right for you. Start with Daily Cleanser and add in Enzyme Exfoliating Cleanser once a week to polish and refine. Pick up Daily Hydration for your hydrator and choose among MD Rejuvena face treatments that help address redness, large pores, wrinkles and more.
Do you have a question about our top picks for 2016? Let us know in the comments.
Shop This Blog
Highlights
Protects with antioxidants
Softens fine lines
Contains 0.5% retinol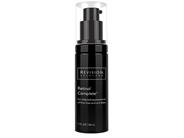 Quick Shop +
Highlights
Provides SPF 30+ protection
Shields skin from UVA and UVB rays
Water-resistant for 40 minutes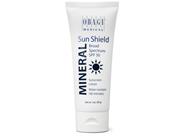 Quick Shop +
Highlights
Improves uneven skin tone
Reduces the appearance of wrinkles
Tightens and firms skin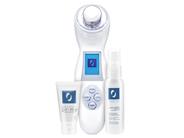 Quick Shop +
Highlights
Best suited for anti-aging regimens
Gently cleanses
Smooths fine lines and wrinkles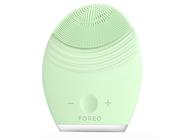 Quick Shop +
3 options
Highlights
Encourages healthy hair growth
Ideal for dry scalp conditions
Improves split ends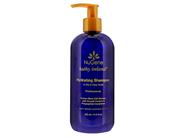 Quick Shop +
Highlights
Controls oil
Paraben-free
Smooths uneven texture and tone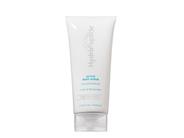 Quick Shop +
Highlights
Can be used alone or as a primer
Highlights facial contours
Smudge-proof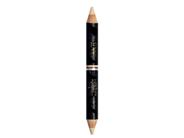 Quick Shop +
2 options
Highlights
Enhances volume
Ideal for men
Prevents breakage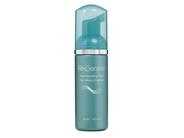 Quick Shop +
Highlights
Diminishes fine lines and wrinkles
Ideal for normal to dry skin types
Plumps and firms skin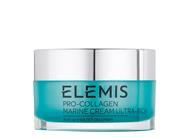 Quick Shop +
Highlights
Ideal for anti-aging routines
Smooths fine lines and wrinkles
Suitable for all skin types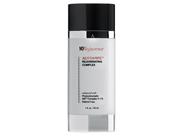 Quick Shop +
Connect with Us!