Hot Products
2017 Holiday Gift Guide: Seven Hair Care Products to Impress
by Jennifer
|
November 23, 2017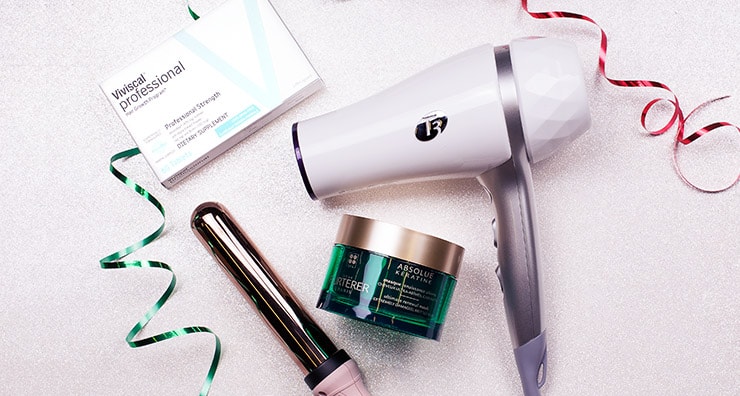 Help those on your holiday list take their locks to the next level with these holiday hair products that are sure to delight anyone, (even hair-care lovers who already seem to have it all!) Here we feature some of the best products available that will elevate anyone's hair care and styling routine.
Viviscal Professional Supplements
Hair care isn't just about what you put on your hair—it's also about what you take in to your body that can nourish it from the inside out. Viviscal Supplements (which Dr. Schlessinger recommends to all of his hair loss patients) make an excellent gift for the hair care lover in your life that may be overlooking the benefits of professional supplements. When taken daily for at least 6 months, this drug-free supplement encourages the growth of healthy hair by strengthening locks, improving thinning hair, and adding vibrancy. The marine extract AminoMar encourages hair growth, and other vital nutrients help to prolong the hair growth cycle. In time you'll notice a big difference in the shine, softness, and fullness of your hair!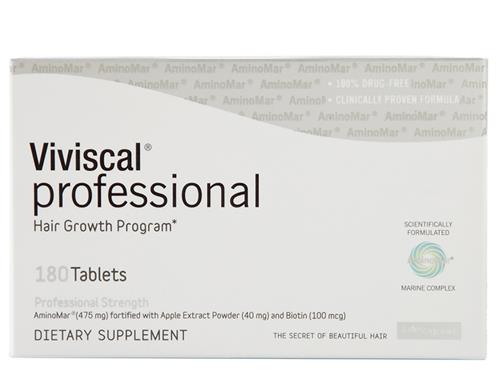 CHI AIR Spin n Curl Ceramic Rotating Curler
Help the most stylish person in your life take their curls to the next level with this high-end hair curler. How does it work? Hair is pulled into a curl chamber, then heated to a pre-set temperature and timed to perfection to create a number of styles. While other curlers can unfortunately cause heat damage, the CHI AIR Spin n Curl Ceramic Rotating Curler uses CHI ceramic heat technology to create effortless curls without the damage.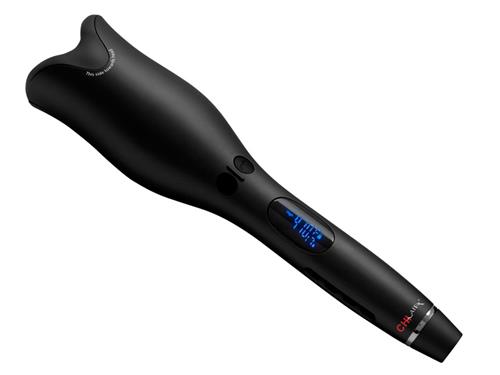 Rene Furterer ABSOLUE KERATINE Ultimate Renewal Mask
Everybody loves a great mask, and this one is for your hair! Surprise and delight friends and family with a hair mask and they'll wonder why they've never tried one before. Since heat styling and chemicals can damage hair, this mask works to restore damaged or brittle hair to a softer, shinier, and healthier condition using a nourishing formula. This creamy mask is silicone-free and replenishes damaged hair using amelina sativa seed oil, soybean seed extract, and hydrolyzed wheat protein, along with other restorative ingredients.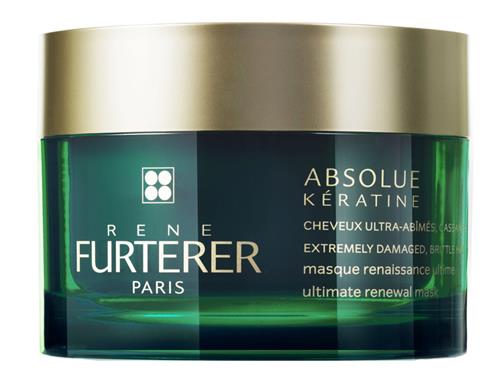 L'ange Hair Ondule 1.25" Titanium Curling Wand – Blush
Do you know someone with thick hair that can be hard to manage? (Maybe it's you?) For the person in your life who insists that curling irons just don't work for them, gift this beautiful Titanium Curling Wand that is sure to change their mind and open up new hairstyle possibilities. This salon-quality wand is built of long-lasting titanium that ensures even heat distribution. The infrared heat technology, combined with the use of negative ions, yields shiny waves and curls that last, even on the most stubborn tresses.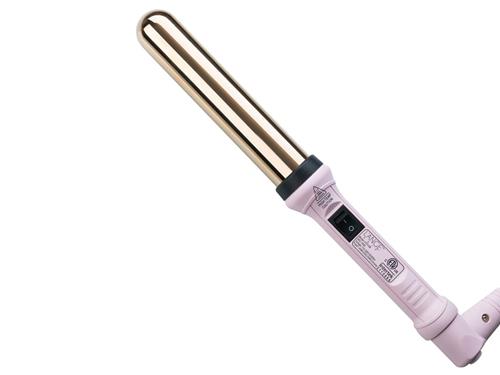 LumaBella Keratin Dual Touch Styler
For that someone who likes to experiment with style without compromising hair health, the LumaBella Keratin Dual Touch Styler is a sophisticated instrument that allows you to shape each wave and curl, or completely straighten your hair while still leaving it shiny. Its ceramic plates utilize keratin micro conditioners to nourish and brighten the hair during styling. Meanwhile, a sensor strip prevents heat damage by detecting the hair's exposure to heat and automatically adjusting the heat setting—personalizing the temperature for anyone's unique hair type without overheating. Holiday hairstyles never looked so good!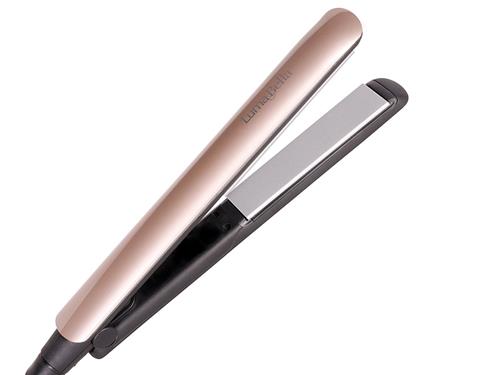 T3 Featherweight 2 Professional Hair Dryer
If you want to gift the best of the best, the T3 Featherweight 2 Professional Hair Dryer is sure to become a treasured ally in daily hair maintenance. Some of the top stylists and celebrities use this model, praised for its 60% faster drying time (Goodbye, heat damage!), and its surprisingly minimal weight. The faster drying time means that hair will not be over-dried—which leads to shinier, healthier hair. What's more, the T3 patented process emits nourishing ions and safe infrared heat to protect, dry, and shine at the same time, leaving a truly professional finish. For the best party hairstyles, this incredible hair dryer will make all the difference!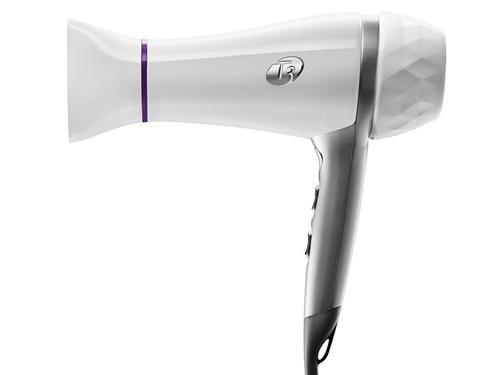 For the ladies on your list who are always searching for the latest and greatest in hair removal, this in-home exfoliating device is the perfect gift. This device gently removes facial hair and exfoliates away skin perfections and dead skin cells with subtle sonic vibrations. It comes with a pre-treatment cleanser to use before treatment and a soothing, nourishing hydrator for after, leaving behind a smoother, more youthful complexion just in time for the New Year.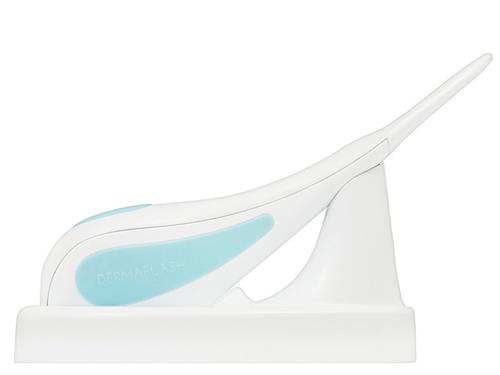 For more inspiration, check out our 2016, 2015, and 2014 Hair Gift Guides!
Did you find something you'd love to try? Let us know on Facebook, Twitter, and Instagram, or in the comments below!
Shop This Blog
Highlights
Achieve fuller hair with Viviscal Professional Supplements - 3 Month Supply. Everyday stress, horm...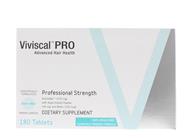 Quick Shop +
Highlights
Create flawless curls and waves at the push of a button with the CHI Air Spin n Curl. This innovat...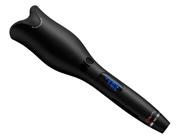 Quick Shop +
2 colors
Highlights
ABSOLUE KÉRATINE ultimate renewal mask restructures and renews deep down to restore the natu...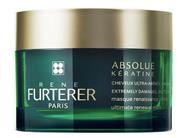 Quick Shop +
Highlights
Adds shine
Creates long-lasting curls
Ideal for thick, coarse hair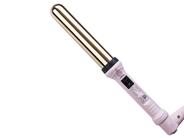 Quick Shop +
Highlights
The dual touch styler provides the highest quality heat with ultimate damage protection for smarter...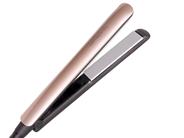 Quick Shop +
Highlights
With an incredibly lightweight body and noticeably superior performance, the T3 Featherweight has w...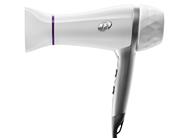 Quick Shop +
Connect with Us!