Skin Care
5 Quick Tips for A Skin-Healthy, Better Shower
by Kristen
|
January 12, 2017
When the temperatures plummet, we know it can be tempting to warm up with a long, hot shower or a relaxing soak in the tub. But unwinding this way can wreak havoc on your skin. Follow these quick tips to learn how to take a better shower.
1. Turn down the temp
Although it might seem relaxing, hot water can be very drying and strip your skin of its natural oils. The heat from the shower softens the skin's natural oil barrier, and soap washes it away. Without this natural barrier, skin easily loses moisture, causing uncomfortable dryness, itchiness and irritation. Hot showers and baths can also worsen sensitive skin symptoms like eczema and psoriasis. Lukewarm showers and baths are much better for your skin.
2. Keep it short
The only thing worse for your skin than a hot shower is a long, hot shower. Like we said, the heat takes its toll. When your skin is exposed to hot water, especially for long periods of time, you might start to notice dry patches of skin that feel scaly or start to crack. Whether you're showering or soaking in the tub, it's better to keep it short. If you're taking a bath, set a timer before you get in so you don't lose track of time.
3. Choose gentle soaps
Many soaps and body washes strip the skin of its natural oils, causing skin to become dry, tight and uncomfortable. It's important to look for a body wash or cleanser that works with your skin type. For example, if you're prone to dryness, you'll want a moisturizing cleanser. We recommend Avène Cold Cream Ultra-Rich Soap-Free Cleansing Bar because its creamy, hydrating formula won't strip the skin of its natural moisture. Plus, it's gentle enough for use on infants, children and adults.
4. Pat, don't rub, yourself dry
When you're ready to get out, grab your favorite fluffy towel and gently pat your skin dry. Rubbing a towel against your skin is too rough, no matter what material or fabric it may be. Patting your skin with a towel reduces the amount of friction between the fabric and your skin, minimizing the risk of irritation. Remember, never share towels with anyone. Bacteria and infections are easily spread by sharing dirty towels, especially when they're wet. Always keep track of which towel is yours and don't forget to switch it out for a clean one on a regular basis.
5. Moisturize right away
Because cleansing can be drying on the skin, moisturizing is essential to restore any lost hydration. It's best to moisturize your skin from head to toe as soon as you step out of the shower. Skipping this step—even just once—can mean dry, dehydrated skin. While your skin is still damp, reach for your favorite body lotion to help lock in moisture. We love EltaMD Lotion because its gentle, fragrance-free formula will not irritate sensitive skin.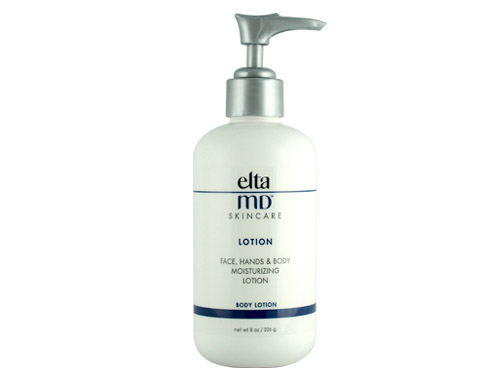 And, for extra credit, consider a water softener for your home or apartment. Water softeners are fantastic for luxurious skin and are simple to install in most homes!
We want to hear your tips for how to take a better shower! Share with us on Facebook, Twitter or Instagram using #LovelySkin.
Shop This Blog
Highlights
Maintains hydration
Suitable for children and infants
Soap-free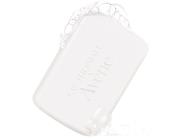 Quick Shop +
Highlights
Fragrance-free
Prevents moisture loss
Suitable for daily use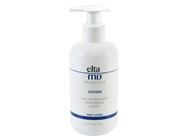 Quick Shop +