Skin Care
Acne Care Series: The Causes and Types of Acne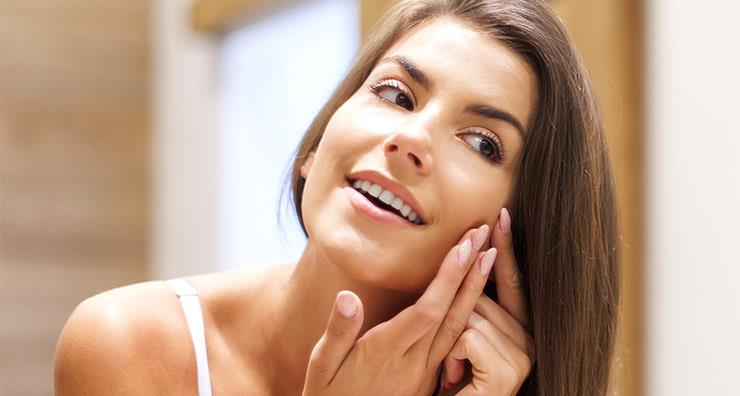 If you struggle with persistent blemishes and breakouts, you're not alone. According to the American Academy of Dermatology, about 40 to 50 million Americans suffer from acne. Many people start by trying over-the-counter acne treatment products but don't know when it's bad enough to see a professional. If you don't see clear skin after two to four weeks or if you notice any scarring, it's time to see a dermatologist to help determine the best acne treatment for your skin.
There are three main types of acne:
Acne vulgaris
The most common type is acne vulgaris. Most often found in teens and young adults, this type is characterized by blackheads and whiteheads. Acne vulgaris appears when pores become clogged with oil, bacteria and dead skin cells.
Cystic acne
Many teens and young adults also struggle with cystic acne, which is caused by genetics. Bacteria become lodged deep within pores, resulting in a hard, inflamed and painful bump. Cystic acne can easily scar and often requires prescription medication in order to clear up.
Yeast-based acne
Yeast-based acne, or pityrosporum folliculitis, is caused by a yeast infection and appears as tiny bumps on the forehead. These bumps can also spread to the chest or back. This type will not respond to over-the-counter acne treatment products, so it's important to see a dermatologist for a customized regimen.
A great way to begin treating blemishes and breakouts is with the LovelySkin Acne Care Starter Set. This kit includes a cleanser, toner, treatment and moisturizer to heal and renew the complexion. The formulas include amino fruit acids, vitamin C and Dead Sea minerals to remove debris and exfoliate skin. When used alongside other acne treatment products, this system helps promote a clear, healthy complexion.
Do you have questions about the different types of acne? Let us know in the comments.
Connect with Us!