Skin Care
Adult Acne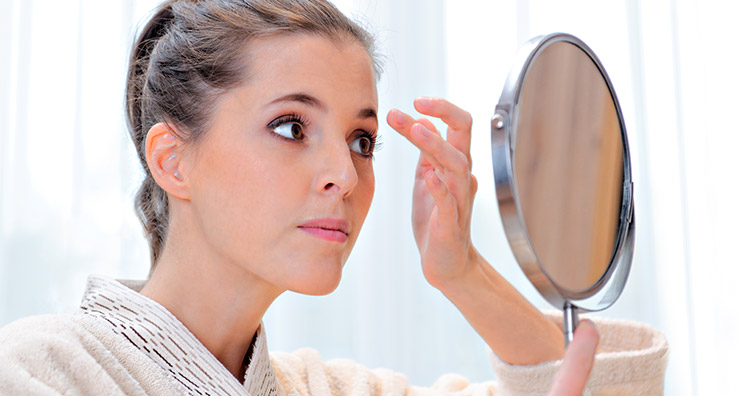 Acne is more than just a teenage hardship. Many people experience acne breakouts well into their adult years. Even those who never had a pimple as a teen can start seeing acne in their 30s, 40s or 50s. Additionally, treatments that work well for teenage acne may not be effective on mature acne. In this blog post, we'll walk you through the causes of adult acne and what you can do to treat these untimely breakouts.
Overall, women are more likely to experience adult acne than men. Some factors that contribute to adult acne include fluctuating hormone levels, excess oil production, stress, family history and medication. Additionally, the formulas in some skin care products can trigger or aggravate acne. When choosing products for your regimen, make sure to look for oil-free formulas that are non-comedogenic, meaning they won't clog pores, and non-acnegenic, which means they won't cause new blemishes.
If you're struggling with acne as an adult, it's likely you're also looking to treat signs of aging. Fighting acne alongside fine lines, wrinkles, dark spots and sagging skin may not be ideal, but there are several products on the market that specifically address these concerns.
First, you'll want a good cleanser to remove acne-causing bacteria and keep skin clean. We recommend LovelySkin LUXE Clarifying Gel Cleanser, which contains 2% salicylic acid to fight acne and 2% glycolic acid to exfoliate skin. This cleanser also unclogs pores without over-drying skin.
You'll also want a treatment to help increase cellular turnover, which can both eliminate acne and fade signs of aging. Mature skin renews itself at a slower rate, which can contribute to clogged pores, blemishes and breakouts. We recommend applying a topical exfoliant like LovelySkin Exfoliating Gel Mild 11%, which uses a blend of amino fruit acids to encourage healthy cell renewal. This gel also contains vitamin C to promote collagen production and Dead Sea minerals to support the skin's healing process.
Instead of treating acne and signs of aging with two separate products, look for formulas that will collectively address all of your concerns. We recommend SkinCeuticals Blemish + Age Defense, which contains a potent combination of 2% dioic acid, salicylic acid, LHA, glycolic acid and citric acid to treat adult acne, fine lines, wrinkles and dark spots. This serum also helps control excess oil production to prevent future breakouts.
Do you have a question about adult acne? Share with us in the comments.
Shop This Blog
Highlights
Ideal for acne-prone skin
Eliminates blemishes with salicylic acid
Exfoliates with glycolic acid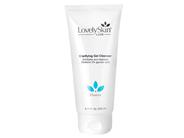 Quick Shop +
Highlights
Contains an 11% blend of exfoliating AFAs
Reduces fine lines, wrinkles and pores
Protects against free radical damage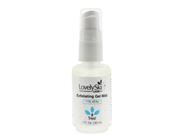 Quick Shop +
Highlights
Improves wrinkles in four weeks
Controls excess oil production
Diminishes blemishes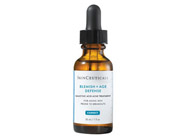 Quick Shop +
Connect with Us!