Skin Care
Chocolate and Your Skin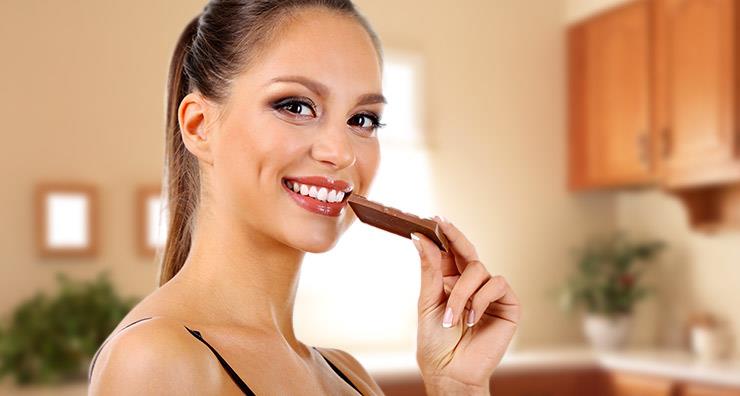 For decades, chocolate has been blamed for causing breakouts in acne-prone skin. It's time to put this myth to rest. Here's how chocolate actually affects your skin:
The bottom line is chocolate alone won't make you break out. However, a diet that is high in sugar or fat increases sebum production and triggers the body's inflammatory responses, both of which can lead to acne. Overindulging on these unhealthy foods can increase your chances of developing acne. Eating too much chocolate also leaves little room for a balanced diet, which deprives your body of essential nutrients and ultimately affects your skin.
Additionally, some chocolate is better than others. We've all heard the benefits of dark chocolate. Studies show dark chocolate has ingredients that help lower blood pressure and fight disease. The high cocoa content of dark chocolate also contains a large amount of flavanoids, chemicals that act like antioxidants within the body.
Other varieties don't have these same health benefits of dark chocolate. Milk and white chocolate have more dairy, sugar and other additives than dark varieties. Dairy and sugar trigger hormonal changes in some skin types, which can often lead to breakouts and inflammation.
This acne myth may have started because women tend to crave sweets, particularly chocolate, during the premenstrual part of their cycle. This acne-prone skin actually stems from hormonal changes during this time and not from the chocolate they eat.
The real cause of acne-prone skin depends on the individual and their overall diet among other factors. What causes one person's skin to break out might have no effect on your complexion. If you notice your skin reacts badly to a food or product, stop using it for a while and see if you notice an improvement.
Have you heard a skin care myth you'd like to discuss? Share with us in the comments.
Connect with Us!