Skin Care
Our Favorite Eco-Friendly Brands: Eminence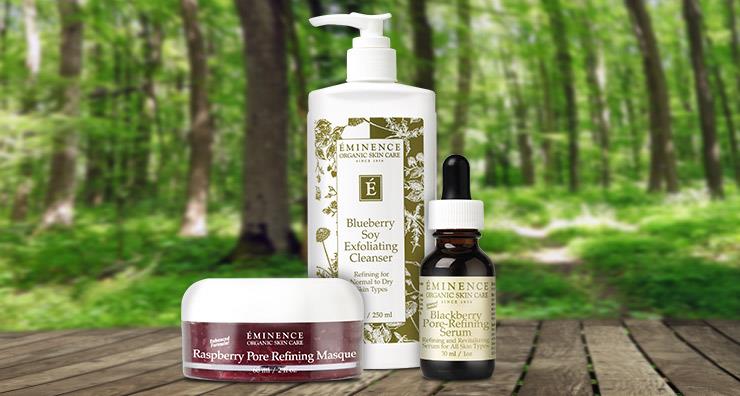 In honor of Earth Day, we're highlighting a few of our favorite brands that put the environment first. These skin care companies know the benefits of going green and how it helps our planet.
Eminence Organic Skin Care is dedicated to creating eco-friendly products that are kind to the environment. In fact, these products are so safe that they're all edible. Since beginning in 1958, Eminence has been using sustainable farming and green practices to produce organic products. The company is always looking for ways to reduce its carbon footprint.
From production to how the products reach spa shelves, Eminence takes pride in being environmentally responsible. The Eminence ingredient farm in Hungary is powered by wind and solar power energy. In the laboratory, the company uses geothermal heating. All the planting and harvesting of crops are done by manual labor, which produces little to no carbon dioxide. Additionally, Eminence only uses natural plant preservation techniques, like honey traps, instead of toxic chemical pesticides.
Eminence's Beyond Organic line, which is made with biodynamic farming, is a great example of the company's dedication to preserving the planet. Biodynamic farming considers the farm to be a living organism that is self-contained, self-sustaining and follows the cycles of nature. This unique skin care lines contains only the purest, most nutrient-rich ingredients.
The entire Eminence line uses recyclable packaging with vegetable-based inks. After harvesting the ingredients, the eco-friendly products are packaged in boxes made from post-consumer recycled material and plastic containers made of recycled, non-toxic plastic. Even the packing chips are made from corn and dissolve under running hot water.
One of the benefits of going green is that all Eminence employees learn the importance of preserving the planet. All packing boxes sent to the Eminence warehouse are reused and recycled. Additionally, Eminence recently implemented a new software system that eliminates the need for printed invoices, saving 15 to 20 trees per year.
As a company, Eminence also gives back to the community. The skin care line regularly plants trees, donates to local park rejuvenation projects and funds the building of new wind-powered turbines.
Thanks to their natural and organic ingredients, Eminence products are pretty popular around the office. Eminence Coconut Age Corrective Moisturizer in particular is a LovelySkin staff favorite. This anti-aging moisturizer promotes collagen production to diminish fine lines and wrinkles, leaving skin with a firmer, tighter and more lifted appearance.
What are some of your favorite eco-friendly products? Share with us in the comments.
Shop This Blog
Highlights
Suitable for daily use
Tightens pores
Moisturizes dry skin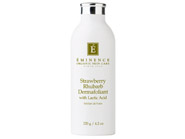 Quick Shop +
Highlights
Suitable for sensitive skin
Ideal for normal to dry, mature skin
Minimizes wrinkles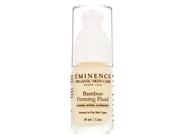 Quick Shop +
Highlights
Best-suited for acne-prone skin
Calms irritation
Reduces blemishes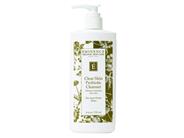 Quick Shop +
Highlights
Fragrance-free
Contains antioxidants
Best suited for dry or mature skin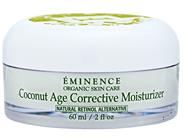 Quick Shop +
Highlights
Exfoliates rough skin
Prevents signs of aging
Purifies skin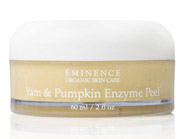 Quick Shop +
Highlights
Best-suited for acne-prone skin
Reduces large pores
Purifies skin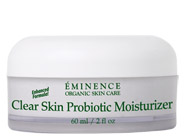 Quick Shop +
Highlights
Contains antioxidants
Removes impurities
Softens fine lines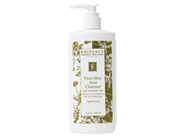 Quick Shop +
Highlights
Moisturizes skin
Removes impurities
Calms irritation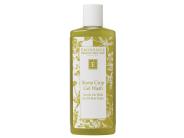 Quick Shop +
Highlights
Firms skin
Promotes regeneration
Contains a retinol alternative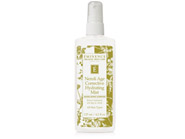 Quick Shop +
Highlights
Offers sun protection
Lightens dark spots
Moisturizes dry skin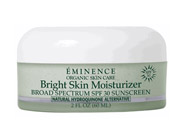 Quick Shop +