Skin Care
Common Children's Skin Issues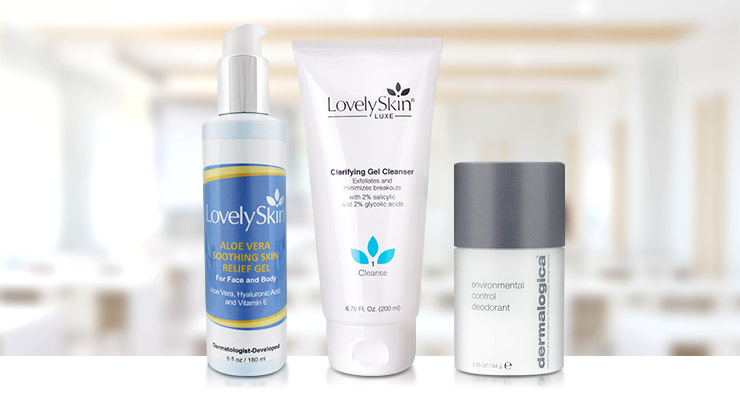 Back to school is just around the corner, and as a parent, you could encounter skin concerns and hygiene issues that soap and water just won't fix. In this LovelySkin blog post, we'll go over a list of common skin issues that seem to affect children in particular, as well as a quick fix for each.
Acne
Acne can leave adolescents feeling embarrassed and isolated from their peers, and certain types can even leave behind permanent scarring that is difficult to reverse. Pimples usually accompany puberty due to fluctuating hormone levels, with the vast majority of pre-teens and teenagers experiencing a breakout at some point. The best way to address acne is to seek treatment early, as soon as you notice your child's first few blemishes. Schedule an appointment with your dermatologist, who can then prescribe an appropriate regimen and teach your child how to use the products correctly. Those adolescents who struggle with acne should be sure to avoid milk and other dairy products, as these can exacerbate breakouts.
Even before your child has experienced a breakout, you should encourage them to wash their face twice daily, once in the morning and once in the evening. LovelySkin LUXE Clarifying Gel Cleanser is great for all ages. It contains both 2% glycolic acid and 2% salicylic acid, two highly effective acne-fighting ingredients, to help heal and prevent breakouts. LovelySkin Acne Care Gel can also help heal and control breakouts. It contains Dead Sea minerals, vitamin C and amino fruit acids to help gently exfoliate skin and remove acne-causing bacteria.
Sweat and Body Odor
Body odor is another hygiene concern that often accompanies puberty, but it isn't uncommon for children as young as seven or eight to experience strong-smelling sweat. Whether your child is eight or eighteen, if they smell musty, it may be time to add deodorant to their routine. Applying a deodorant for sensitive skin, like Dermalogica Environmental Control Deodorant, once or twice a day after bathing can help combat excessive sweating and body odor.
Head Lice
Head lice is extremely common among children due to head-to-head contact with other children. Those who attend daycare, preschool or elementary school are especially at risk. Early detection is key to beating head lice, so it's best to schedule regular head checks with your child. Have them sit down in a place with bright, natural lighting and part the hair on the scalp to look for nits and adult lice. Focus on the areas behind the ears and at the nape of the neck and pay close attention to roots. If you spot lice and nits, you can purchase effective over-the-counter washes, like Nix or Rid, at your local drugstore. Use as directed and then work a fine-toothed comb through hair, removing all nits and lice and washing them down the drain. Continue this method every second or third day till the lice are eliminated.
Sunburn
If severe enough, sunburns sustained in childhood could result in skin cancer later in life. Teaching your child good sun safety habits will set them up for a lifetime of healthy skin. Apply sunscreen to all exposed areas in the morning, rain or shine, and teach them how to apply sunscreen themselves to ensure they understand how to get an even application. Also, be sure to stow an extra sunscreen in your child's bag so that they can reapply if they are going to be spending an extended period of time outdoors during the school day.
Some children may be resistant to sunscreen creams and lotions due to a greasy feel, or they may get impatient during the application process. A spray, like EltaMD UV Spray Broad-Spectrum SPF 46, has a quicker, more lightweight application, making it a great option for on the go.
If your child does suffer a sunburn, get them out of the sun immediately and give them the appropriate dose of an ibuprofen like Advil only on the day of the initial burn. While Tylenol helps address pain, Advil addresses both pain and inflammation, lessening symptoms and damage in the long-run. This makes it the best option. You can also give them a cool bath and apply a soothing aloe-based treatment to alleviate pain and redness. LovelySkin Aloe Vera Soothing Skin Relief Gel is an antioxidant-rich treatment that can be applied following a sunburn to help comfort skin and expedite the healing process.
Warts
Children are particularly susceptible to warts, harmless skin irregularities that are caused by the spread of a highly contagious virus. Though regular hand washing can help keep the spread of warts at bay, they can be next to impossible to avoid entirely. Warts usually appear on the hands and fingers through surface contact with the virus. Plantar warts are warts that appear on the soles of the feet, and these can be passed from person to person in public swimming pools and showers.
If you spot a wart on your child, there is no need to treat it unless he or she feels uncomfortable. Warts disappear on their own over time, and even if professionally treated, no method is 100% guaranteed to remove the wart completely. See your dermatologist if the wart is itchy or irritating to your child. Encourage them to always wear shoes in public pools and showers, wash their hands regularly and refrain from sharing towels and other personal items.
Spirulina, a form of blue-green algae packed with vitamins and minerals, may also be given to help address warts. Available in the form of oral supplements, spirulina is known for its ability to strengthen the immune system and expedite the healing process for warts and other skin conditions like acne. It also offers many antioxidant benefits, making it great for skin, hair and overall health.
Do you have a question about grooming for children? Let us know in the comments section.
Shop This Blog
Highlights
Ideal for acne-prone skin
Eliminates blemishes with salicylic acid
Exfoliates with glycolic acid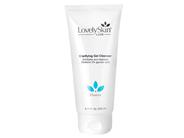 Quick Shop +
Highlights
Gently exfoliates with AFAs
Heals and treats acne
Low pH won't cause irritation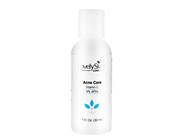 Quick Shop +
Highlights
Ideal for sensitive skin
Aluminum-free
Does not stain clothing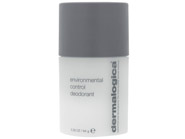 Quick Shop +
Highlights
Easy to use
Non-greasy and lightweight
Fragrance-free and paraben-free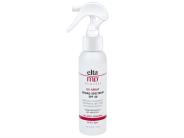 Quick Shop +
Highlights
Ideal for sun-damaged or post-procedure skin
Improves hydration
Promotes healing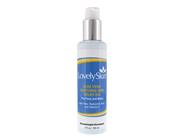 Quick Shop +
Connect with Us!