Ask the Experts
Dear LovelySkin: Is Hard Water Bad For My Skin?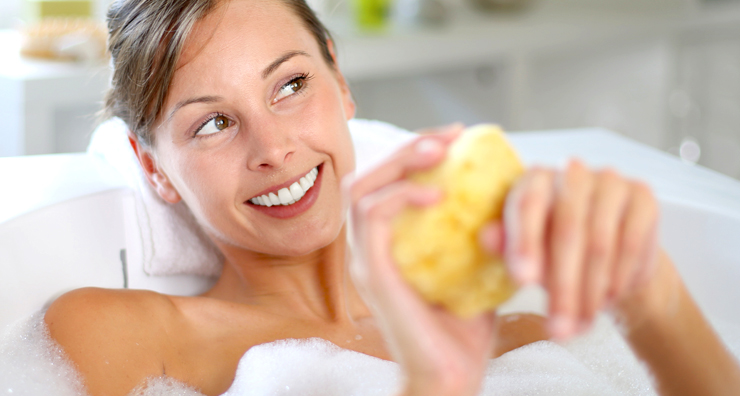 Dear LovelySkin,
Is hard water bad for my skin?
-Anonymous
If you think you have hard water in your home, it's probably true. Approximately 85 percent of all American homes have hard water, according to the U.S. Geological Survey. Hard water is high in mineral salts like calcium and magnesium. These mineral deposits affect everything water touches including our laundry, dishes, hair and skin.
For now, let's focus on how hard water affects skin. The high mineral content found in hard water makes it more difficult for some cleansing products to effectively remove dirt, oil and other impurities. Additionally, hard water makes it tougher to completely rinse products like soap and shampoo from skin. As a result, product residue left on skin can lead to clogged pores and irritation. If you suffer from both dry skin and acne breakouts, hard water could be a factor behind your skin concerns.
Dry skin is one of the most common side effects of hard water, and many people don't even realize why their skin can't seem to stay hydrated. Higher concentrations of minerals can cause skin to lose moisture, worsening skin conditions like eczema and rosacea. Hard water can't cause these conditions but it can make symptoms worse or trigger a flare-up.
The best way to address hard water is to have a water softening unit installed. A water softener helps to remove many of the minerals found in hard water. To determine if a system like this would be beneficial for your household, you can ask your water supplier for the hardness level of the water they deliver. Some plumbing companies also offer a free test for high mineral content in water prior to installing a water softener.
In a situation where you can't change the plumbing (like if you're on vacation), there are a few things you can do to protect skin from the effects of hard water. First, using less cleansing products will reduce the amount of product residue left on skin. Taking shorter showers will also reduce skin's exposure to these minerals and help prevent the uncomfortable side effects. Finally, if your skin is extremely sensitive, you can use bottled or filtered water to wash your face.
If you think hard water is taking a toll on your skin, it's time to make an appointment to see your dermatologist for a professional opinion. Although many people are exposed to hard water on a daily basis, it isn't always necessary to install a water softener, says Dr. Joel Schlessinger, board-certified dermatologist and founder of LovelySkin. Dr. Schlessinger recommends water softeners to his patients if hard water is especially tough on their skin and they can afford to make these changes.
Do you have questions about the effect hard water has on skin? Share with us in the comments.