Sun Care
The Best Sunscreen for Athletes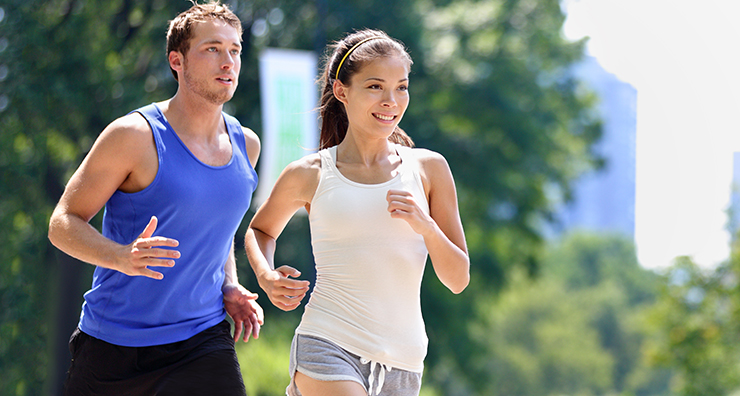 Summer is a time when most of us find ourselves outdoors throwing a Frisbee around at the park, swimming laps at the pool or playing volleyball on the beach. Athletes have to be especially careful when choosing a sunscreen to ensure that they remain protected while they sweat. Water-resistant and broad spectrum formulas are the best sunscreens for athletes.
Choosing A Sunscreen for Your Lifestyle
Excess moisture can cause some sunscreens to run into your eyes and dissolve which leaves you unprotected. Always choose a water-resistant formula for exercising outside such as EltaMD UV Sport Water-Resistant Broad Spectrum SPF 50. Just because the formula says water-resistant, however, does not mean you get to skip reapplying. Most formulas are water-resistant for 40 or 80 minutes so be sure to check the label and always reapply after swimming, excessive sweating or wiping off your skin with a towel.
Using a formula that works on wet skin can be beneficial when you are swimming or going through a strenuous workout. Supergoop! SPF 50 Antioxidant-Infused Sunscreen Mist with Vitamin C ccan be applied to wet or dry skin and effectively protects your skin against UVA and UVB rays. Plus, it comes in an easy-to-use spray bottle so you can apply it on the go.
The last thing you want to do when you're exercising is apply a heavy sunscreen so choose a lightweight formula such as La Roche-Posay Anthelios 60 Ultra Light Sunscreen Fluid. The formula absorbs completely without leaving a greasy residue that makes your hands slippery.
Other Skin Care Tips for Athletes
Along with always applying and reapplying sunscreen, there are others steps you can take to protect yourself while you are exercising. Along with wearing a topical sunscreen, you can take Heliocare Sun Protection Pills daily to protect your skin from sun exposure. These supplements help boost your skin's defense against UV rays for even more protection. Hats and lightweight, long-sleeve shirts and pants will also offer protection against UVA and UVB rays. You should try and schedule your activities before 10 a.m. and after 4 p.m. because between these hours is when the sun's rays are strongest. Look for areas that offer shade and try to stay out of direct sunlight whenever possible.
After you are finished exercising, you want to thoroughly cleanse your skin to remove any bacteria left behind by moisture and sweat. The CLn cleansers, including CLn SportWash, contain ingredients that eliminate bacteria, even ones that are antibiotic-resistant, that can cause irritation. The formulas are gentle so they will not irritate skin that has been exposed to the sun and extreme heat.
What is your favorite sunscreen to use while you exercise? Let us know on Facebook, Twitter or Instagram using #LovelySkin.
Shop This Blog
Highlights
Water-resistant
Fragrance-free and paraben-free
Oil-free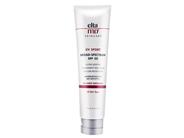 Quick Shop +
Highlights
Provides broad spectrum protection
Offers antioxidant benefits
Water-resistant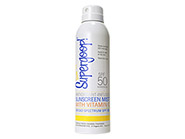 Quick Shop +
Highlights
Water-resistant
Provides a matte finish
2011 New Beauty Award Winner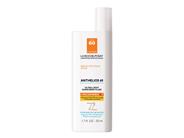 Quick Shop +
Highlights
Enhances UV protection
Strengthens immune response
Gradually builds UV tolerance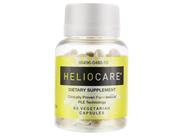 Quick Shop +
Highlights
Ideal for use after exercise
Clears bacteria
Refreshes skin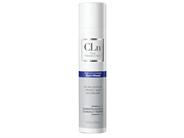 Quick Shop +
Connect with Us!