Beauty
NuFACE Contour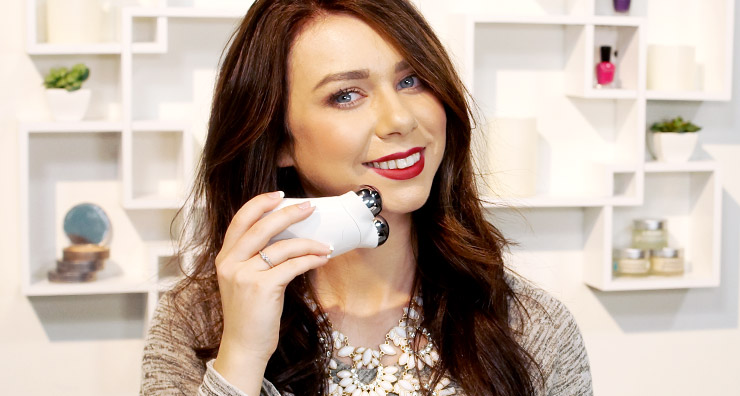 The NuFACE Trinity Facial Trainer devices uses measured, low-level microcurrent to help firm, tone and lift aging skin. It's like a fitness routine for your complexion! In this video, LovelySkin Aesthetician, Kristen, shares how you can achieve more sculpted cheekbones and a defined jawline using a simple NuFACE Trinity "workout" routine.
Microcurrent works by mimicking the body's natural current. The NuFACE Trinity sends soft, gentle waves of microcurrent through the skin and down to the facial muscles. Much like exercise, the microcurrent energizes the muscles, resulting in a more lifted, contoured appearance. Microcurrent also helps to stimulate healthy collagen and elastin production for longer-term benefits. Your NuFACE routine can be completed in as little as five minutes a day, making it an easy addition to your schedule. Using your device before applying makeup can help enhance the effects of your contouring and highlighting technique by creating the appearance of higher, more sculpted cheekbones and a jawline with youthful definition. Just follow these easy steps:
Step 1: Use your favorite cleanser to thoroughly clean your skin. The NuFACE Trinity can reach deeper into the skin to provide the best results when you start with a face that is free of makeup and other products.
Step 2: Apply NuFACE Gel Primer to one cheek. NuFACE Gel Primer is an essential step in your Trinity routine since it allows the microcurrent to penetrate the skin. It also ensures that your device glides across your face. If your gel becomes dry at any point during your routine, apply more or reactivate it with NuFACE Optimizing Mist.
Step 3: Switch on your device. Place it on your chin and slowly glide the Trinity along your cheek and back toward your hairline. Hold the device for five seconds until you hear a soft beep and begin at your chin again. You'll complete three glides total. You can concentrate the device right under your cheekbone and follow the natural contour to achieve an even more sculpted appearance.
Step 4: Apply NuFACE Gel Primer and repeat the three glides on your other cheek.
Step 5: Apply NuFACE Gel Primer to one side of your jaw. Starting at the chin, gently lift the jawline with the device and hold it in place for five seconds until your hear the beep. Move the device over a little in the direction of your ear, wait for the beep sound and repeat. You should have completed three holds total from your chin to one ear, covering one side of your jaw.
Step 6. Apply NuFACE Gel Primer to the other side of your jawline and repeat the three holds.
Now that you have completed your NuFACE routine, you can gently remove the primer with warm water and begin your makeup. Use your favorite mineral cosmetics to define your cheekbones and jawline, and enjoy your glamorous "supermodel" look.
Do you have a question about how to use the NuFACE Trinity Facial Trainer for a more sculpted appearance? Let us know in the comments section.
Shop This Blog
Highlights
WHY WE LOVE IT/WHAT IT IS: Award-winning, multi-solution, skin care device innovatively-designed w...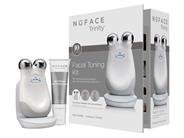 Quick Shop +
Highlights
WHY WE LOVE IT/WHAT IT IS: It is your microcurrent prep! The essential first step to all microcurr...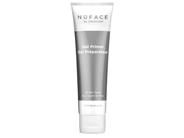 Quick Shop +
Highlights
WHY WE LOVE IT/WHAT IT IS: Optimizing Mist helps to revitalize and hydrate skin with soothing aloe...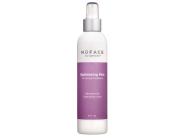 Quick Shop +