Ask the Experts
NuFACE 60-Day Challenge
by LovelySkin
|
August 18, 2015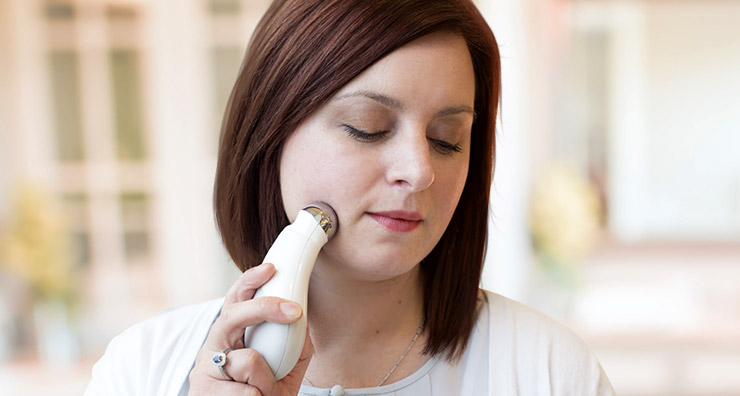 We'd like to welcome a special guest today. Chrissy, LovelySkin's Purchasing Manager, put the NuFACE Trinity Facial Toning Kit to the test for 60 days. In this blog post, she shares her experience.
My bathroom is filled with multitaskers that cut time and steps out of my daily skin care regimen: all-in-one moisturizers, BB creams and eyeshadow palettes that take the guesswork out of what works with what. For a new product to earn a spot in my regular routine, it needs to meet three crucial qualifications.
First, it needs to be easy to understand. I need to know its purpose. The directions need to be easy to follow. Second, it needs to be quick. I have a hard time consistently using something that requires multiple steps or treatments that require a leave-on time of 10 or more minutes. Third, I need to see quick results.
About three months ago, the NuFACE Trinity Facial Toning Kit sparked my interest. I came across some incredible before and after photographs of women that had used the device for 60 days. NuFACE touts themselves as being "The 5-Minute Facial Lift," so it's an easy and fast add-on to any regimen. I chose to work my treatments into my evening regimen after washing my face and before applying a retinol.
The NuFACE Trinity device is pretty straightforward and simple to use. It has a power button and two buttons that control the intensity of the microcurrent. (I do my treatments on the highest intensity level.) Packaged with the device is a step-by-step instruction card, which is the first thing you see upon opening the box. A 2 oz. tube of NuFACE Gel Primer is also included in the kit.
NuFACE Gel Primer, the essential first step in using the NuFACE Trinity device, is the conductor that allows the microcurrent to penetrate the skin. Without it, the current bounces off of the skin's surface. The NuFACE device is painless, unless you skimp on the Gel Primer. The 2 oz. tube that is packaged with the device will last a few weeks, but if you are venturing out on a 60-day challenge, consider purchasing the 5 oz. tube of Gel Primer.
Around day five of the 60-day challenge, I began to see a more lifted appearance around my eyes and my jawline appeared more contoured. A few days after that, co-workers around my office began to take notice and asked if I was trying something different. I noticed that my makeup was applying better, and my smile lines were diminishing. My husband even commented that something seemed different. From then on I was hooked.
I honestly couldn't tell you when my 60-day challenge ended, because after the first week, I was so impressed by my results, I stopped keeping track of the days. I continue to use the NuFACE Trinity device almost every day and even spend a few extra minutes during each treatment to do some of the additional "holds" to contour around my cheekbones.
NuFACE Trinity has available attachments to help achieve even more results. The Trinity Wrinkle Reducer Attachment offers targeted red LED light therapy to reduce the appearance of fine lines and wrinkles and the Trinity ELE Attachment (my next purchase) targets microcurrent therapy to hard-to-reach areas around the eyes and lips.
The NuFACE Trinity device is easy to understand, takes only five minutes a day, offers quick results and can be added to almost any regimen.* This device is great for anyone looking to amp up the results of their current skin care routine, and now shares a coveted space on the shelf in my bathroom next to all of my can't-live-without skin care essentials.
Do you have a question for Chrissy about her NuFACE challenge? Share with us in the comments.
*The NuFACE Trinity Facial Toning Kit is not for use while pregnant or if outfitted with a pacemaker.
Shop This Blog
Highlights
WHY WE LOVE IT/WHAT IT IS: It is your microcurrent prep! The essential first step to all microcurr...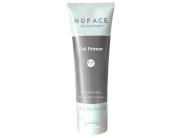 Quick Shop +
Highlights
WHY WE LOVE IT/WHAT IT IS: It is your microcurrent prep! The essential first step to all microcurr...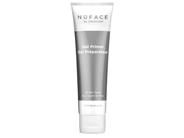 Quick Shop +
Highlights
WHY WE LOVE IT/WHAT IT IS: Give wrinkles the red light with the NuFACE Trinity Wrinkle Reducer, a ...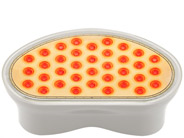 Quick Shop +
Highlights
WHY WE LOVE IT: Effectively targets hard-to-reach eyebrow furrows, crow's feet and smile lines wit...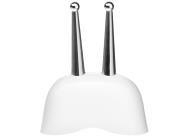 Quick Shop +