News and Events
Featured Beauty Devices
by Kristen
|
October 05, 2015
Even if you've already established a good skin care routine, the right devices can take your regimen to the next level. This week, we're shining the spotlight on some of our favorite beauty devices. With any featured device purchase, you'll receive a free travel-size ELEMIS Pro-Collagen Marine Cream, a $38 value! This anti-aging cream contains marine extracts to help firm, smooth and hydrate mature skin. Read on to find the right device for your concerns.
Acne
Achieve a clear complexion with these acne-fighting devices. These gadgets use blue light therapy to fight breakouts at the source and eliminate acne-causing bacteria. Each treatment takes only minutes and you'll quickly be on your way to healthy, beautiful skin.
You might like: Baby Quasar Baby Blue Anti Acne Light Therapy
Hair Loss
If you struggle with thinning hair or hair loss, HairMax can help. These laser photo therapy devices are clinically proven to treat hair loss and promote healthy new growth. Both men and women can use HairMax devices to stimulate the scalp, encouraging thicker, stronger hair growth over time.
You might like: HairMax Professional 12 LaserComb
Hair Removal
Whether you're ready to ditch your razor or simply looking to maintain hard-to-groom areas, we have your hair removal solution. Choose an at-home hair removal device to achieve smooth, hair-free skin in a matter of weeks. For those who need a little help in the grooming department, pick a shower-friendly personal trimmer.
You might like: iluminage Touch - Permanent Hair Reduction
Body Contouring
Diminish the appearance of cellulite with these body contouring sets. Each system includes products that help firm, tone and tighten skin, as well as a unique tool to enhance your treatment. With continued use, these sets help hydrate and smooth dimpled skin.
You might like: resolutionMD Cellulite Treatment System
Anti-Wrinkle
Minimize wrinkles, firm skin and improve facial contours with these anti-wrinkle devices. Choose from a variety of technologies to help you smooth wrinkles for a more youthful appearance. You'll find something for every skin care routine in this category.
You might like: NuFACE mini Facial Toning Device
Microdermabrasion
Enjoy a spa-quality treatment from the comfort of your own home with these microdermabrasion tools. These devices exfoliate skin to diminish the appearance of wrinkles, dark spots, large pores and other signs of aging. With each use, you'll achieve softer, smoother skin.
You might like: PMD Personal Microderm Device
Skin Cleansing
Step up your cleansing game with these purifying devices. Choose a sonic cleansing brush to exfoliate as you wash or take your routine a step further with a gadget that is used in real spa treatments. No matter how you cleanse, you'll find a device that can enhance your routine.
You might like: Clarisonic Mia2 Sonic Skin Cleansing System Pink
Browse our entire selection of featured tools and devices to find your perfect fit. Then enter the code "DEVICE15" at checkout to receive your free gift with purchase.
Shop This Blog
Highlights
Best-suited for dry or sensitive skin
Increases hydration
Boosts collagen production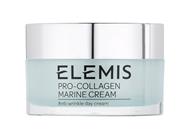 Quick Shop +
Highlights
Eliminate problem skin and restore your skin's natural glow with the Quasar Baby Blue skincar...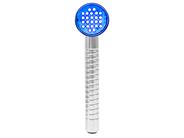 Quick Shop +
Highlights
Prevents excessive hair loss
Encourages healthy hair growth
Encourages thicker, stronger hair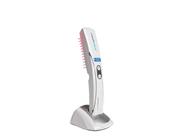 Quick Shop +
Highlights
The iluminage TOUCH - Permanent Hair Reduction device is FDA-cleared for hair removal at home. Pow...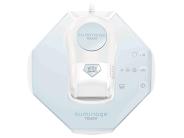 Quick Shop +
Highlights
The resolutionMD Cellulite Treatment System contains a two-month supply of Buff & Tone Body Was...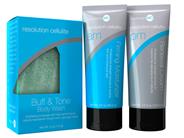 Quick Shop +
Highlights
Microcurrent made simple! The NuFACE mini is a natural, non-invasive anti-aging solution perfect fo...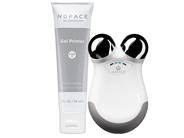 Quick Shop +
2 colors
Highlights
Creates a smooth texture
Fades signs of aging
Exfoliates and polishes skin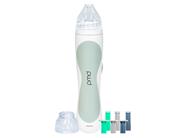 Quick Shop +
4 colors