Hot Products
Ten Makeover Tools for Beautiful Skin
by Kristen
|
February 06, 2014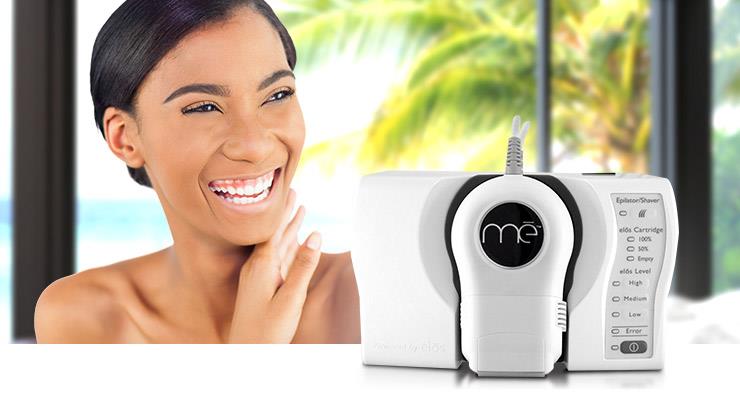 What we wouldn't give for healthy, beautiful skin. Lucky for us, there are several beauty tools on the market that promise just that. These handy devices help provide a head-to-toe makeover.
me smooth Hair Removal Device
It's time to ditch that razor. This hair removal device works on all skin tones and most hair colors with results after just seven weeks.
bliss FatGirlSlim Lean Machine
Combat stubborn cellulite with this handheld vacuum massager. The Lean Machine uses lifting, rolling, suction and pulsing motions to firm and smooth dimpled skin.
Clarisonic Aria Skin Cleansing System
The best way to maintain clear, healthy skin is with an effective cleansing tool. The Clarisonic ARIA uses sonic technology to loosen and remove impurities that clog pores and create a dull appearance. Daily use of this brush will stimulate cell renewal to give your skin a luminous glow.
Pearl Ionic Teeth Whitening System
Coffee, tea and wine stains are no match for this teeth whitening system. Available in Gentle White and Brilliant White, the Pearl targets deep stains for a brighter, whiter smile. Treatments take five minutes with visible results in less than a week.
PMD Personal Microderm Device
There's no need to book an appointment at the spa for clear, healthy skin. This at-home microdermabrasion tool unclogs pores, improves skin tone, smooths a rough texture, diminishes blemishes and minimizes the appearance of fine lines and wrinkles.
Dr. Dennis Gross Steamer Solutions
Refresh and restore dull, dry skin with this facial steamer. The device delivers a steam-based facial from the comfort of your own home. In as little as five minutes, this steamer hydrates, clarifies and brightens the skin.
HairMax LaserComb Advanced 7
Combat thinning hair with HairMax. This device is clinically proven to treat hair loss and promote healthy growth in both men and women. It uses laser light energy to increase density and revitalize damaged strands while encouraging new hair growth.
Tanda Clear+ Kit
This acne-fighting device combines blue light therapy, sonic vibration and gentle warming to encourage healthy skin. It starts working immediately to clear existing blemishes and prevent future breakouts.
Baby Quasar Plus Wrinkle Reducing Therapy
Beautiful skin is within reach with Baby Quasar Plus. This device uses red light therapy to promote collagen production, minimizing the look of fine lines and wrinkles. It also helps diminish the appearance of enlarged pores.
Clarisonic Pedi Sonic Foot Transformation System
Enjoy sandal-ready feet just in time for spring. This system pairs expertly engineered tools with advanced skin care formulas to combat tough calluses and hardened soles.
Do you have any beauty tools you can't live without? Share with us in the comment section.
Shop This Blog
Highlights
Suitable for face and body
Suitable for all skin types and tones
Provides fast results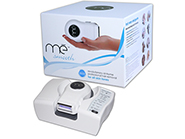 Quick Shop +
Highlights
Smooths and tones skin
Helps visibly diminish cellulite
Gives the body a more contoured look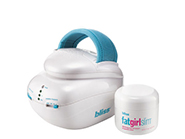 Quick Shop +
Highlights
This Clarisonic Aria Sonic Cleansing Brush creates beautiful skin. Clarisonic Aria Skin Cleansing ...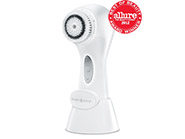 Quick Shop +
Highlights
Creates a smooth texture
Fades signs of aging
Exfoliates and polishes skin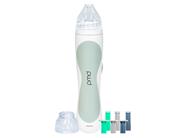 Quick Shop +
4 colors
Highlights
Enhances treatment results
Promotes relaxation
Boosts hydration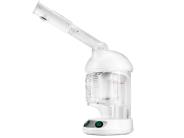 Quick Shop +
Highlights
Encourages healthy hair growth
Encourages thicker, stronger hair
Stimulates the scalp for more growth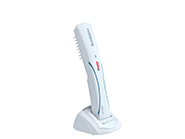 Quick Shop +
Highlights
Reduces fine lines and wrinkles
Pain-free
FDA approved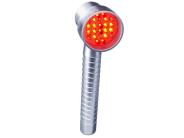 Quick Shop +
Highlights
Repairs dry skin
Hydrates and soothes feet
Designed for use on the feet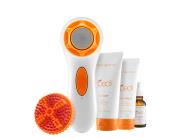 Quick Shop +