News and Events
NuFACE Live Facebook Chat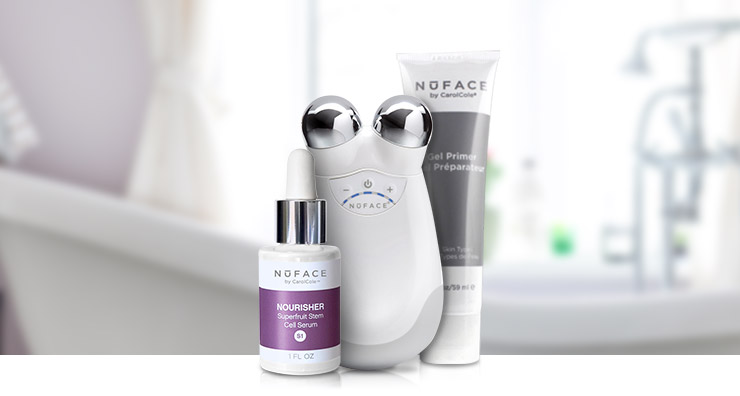 The experts from NuFACE joined us for a Live Facebook Chat on Thursday, June 11. They answered questions from our Facebook fans about the NuFACE devices which use microcurrent technology to reduce the appearance of signs of aging. Find out what they had to share with our fans.
Many fans were curious about how this anti-aging device works. NuFACE recommends the NuFACE Trinity Facial Trainer Kit which contains everything you need to get started. The experts at NuFACE refer to the device as "fitness for your face."
"Skin care is your nutrition and microcurrent is your fitness. You can achieve improved facial contour, skin tone and wrinkle reduction in as little as five minutes a day."
The microcurrent technology stimulates ATP production which helps create essential proteins in the skin such as collagen and elastin. The result is firmer and smoother skin that appears more youthful. It is recommended that you use the device five days a week for the first 60 days and then 2-3 days a week after to maintain your results.
The experts also recommended the new NuFACE Trinity ELE Attachment which is ideal for treating the areas around the eyes and mouth. You can use this attachment with your regular NuFACE device to treat difficult areas.
"The ELE is our Effective Lip and Eye attachment which is designed for targeting those hard-to-reach areas around the eyes and mouth."
Four lucky fans won NuFACE Optimizing Mist, a hydrating and soothing spray that can be used after you treat the complexion with the NuFACE device to balance and hydrate skin. Congratulations to Patty B., Barbara K., Pamela F. and Stacey S.!
Check out our Facebook page to find out when the next Live Chat will be.
Shop This Blog
Highlights
WHY WE LOVE IT/WHAT IT IS: Award-winning, multi-solution, skin care device innovatively-designed w...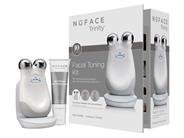 Quick Shop +
Highlights
WHY WE LOVE IT: Effectively targets hard-to-reach eyebrow furrows, crow's feet and smile lines wit...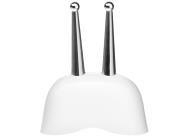 Quick Shop +
Highlights
WHY WE LOVE IT/WHAT IT IS: Optimizing Mist helps to revitalize and hydrate skin with soothing aloe...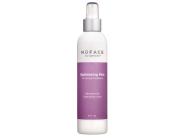 Quick Shop +