Beauty
BB Creams and CC Creams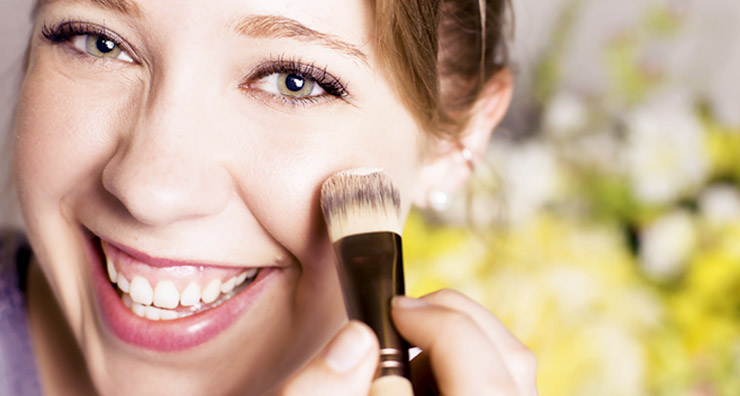 BB creams and CC creams have grown wildly popular among makeup artists, skin care professionals and beauty fanatics in the few years since their launch on the American market. A unique cross between makeup and skin care, these creams have a slew of benefits and a surprisingly rich history in the beauty world. Read on to learn more about where BB creams and CC creams come from, as well as the many different skin-healthy formulas available for you to try from LovelySkin.
BB cream stands for "Beauty Balm" or "Blemish Balm". It was first invented by a German dermatologist named Christine Schrammek in the 1960s for those patients recovering from facials, peels and laser treatments. The tinted cream was meant to soothe skin and encourage healing while camouflaging any redness or irritation. By the mid-1980s, the concept had reached the Korean beauty market, where celebrities quickly began to credit it for their flawless complexions. For over two more decades, BB cream remained an Asian beauty staple and largely stayed off of American shelves. By 2012, BB creams finally began to gain ground and carve out a niche here in the U.S. Now, there are countless BB creams to choose from, and American brands have even responded by formulating a similar product called CC cream.
So what is BB cream, exactly? To put it simply, BB cream is a type of tinted moisturizer that offers added benefits for the skin. Heavier than a regular tinted moisturizer and lighter than foundation, BB creams don't stop at lending a skin tone-evening tint and added moisture. They also pack antioxidants to help correct and prevent signs of aging, plus SPF to keep skin safe from the sun. You can enjoy a dewy, luminous complexion that appears more youthful and energized upon application.
BB creams offer sheer to medium coverage, so they are best suited for those looking to correct minor imperfections. Since they are so lightweight, we love them for summer! If you are looking for full coverage, not to worry. You can still take advantage of everything BB cream has to offer by using it as a primer for your regular foundation. You can also keep it on hand as a sunscreen or quick moisturizer for flaky patches of skin.
On to CC Creams. CC Cream stands for "Color Correct" cream, and it is America's answer to BB cream. While the two types of formulas are similar, CC cream focuses more on color correction for issues like redness, sallowness and dark spots. CC creams can be lighter and fluffier in texture than BB creams, and they may contain light-diffusing particles. Much like BB creams, CC creams often contain nourishing anti-aging ingredients, plus SPF, giving you a full all-in-one product. You should not need to wear both a BB cream and CC cream at once, but it's always a good idea to have both on hand so that you can address all of your skin care needs as they arise.
Do you need a BB and/or CC cream? We think so! They wear well in hot summer weather, they offer a convenient one-step solution for foundation, moisturizer, sunscreen and more on busy mornings and there are a number of formulas to choose from for every need and skin type. What's not to love? Here are some of our favorite BB and CC creams from LovelySkin.com.
jane iredale Glow Time Full Coverage Mineral BB Cream can help you achieve a dewy glow for your summer look. The smooth, supple texture works to provide even coverage and diminish the appearance of fine lines and wrinkles without settling into creases. This formula also offers an SPF of 25 as well as antioxidant protection against the environmental stressors that cause signs of aging.
For lightweight, breathable coverage, choose Dr. Dennis Gross Skincare CC Cream SPF 18. In addition to promoting a flawless face, this cream has the power to improve skin tone and texture. It also helps to hide imperfections, correct redness and minimize discoloration for a more radiant complexion.
MDSolarSciences MD Crème Mineral Beauty Balm SPF 50 Broad Spectrum UVA-UVB is a light, whipped formula that helps create a beautiful matte finish. It offers an SPF of 50, one of the highest SPFs available in a BB cream. The crème contains green tea, cranberry and pomegranate extracts, vitamins C and E, plus the super antioxidant, CoQ10 to help prevent photo-aging.
Juice Beauty Stem Cellular CC Cream is a 12-in-1 multitasking formula that is ideal for all skin types, and especially suited for those looking to correct and combat signs of aging. Available in five different shades for a variety of skin tones, this antioxidant-rich cream visibly firms and improves skin elasticity while creating a radiant, glowing complexion.
Do you have a question about BB or CC cream? Let us know in the comments section.
Shop This Blog
Highlights
Conceals imperfections
Minimizes the appearance of fine lines
Protects against environmental damage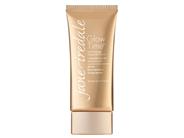 Quick Shop +
9 options
Highlights
Perfect skin with this CC makeup cream. A daily anti-aging treatment that provides flawless covera...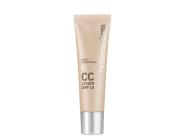 Quick Shop +
4 colors
Highlights
Protects with antioxidants
Tinted
Minimizes fine lines and wrinkles
Quick Shop +
Highlights
Increases cellular turnover
Evens skin tone and texture
Firms and tones skin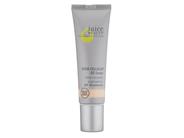 Quick Shop +
5 options