Skin Care
Why Do You Need Different Products For Your Décolletage?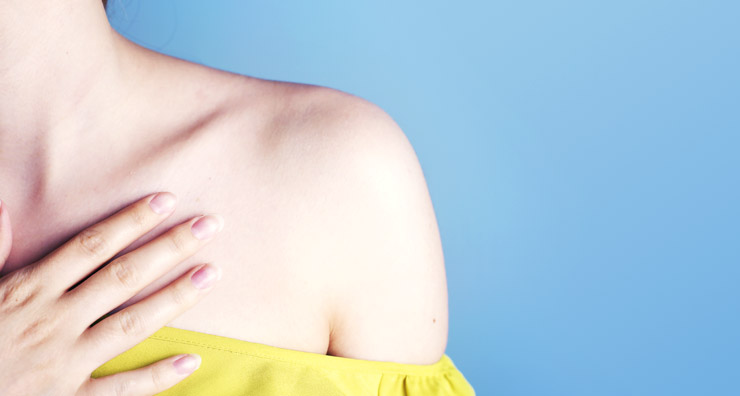 Our mothers and grandmothers taught us that everything we do to care for our complexion, we need to carry down our neck. Even though we've followed this loving advice for years, we'd like to extend it to include the décolletage. We spend so much time preventing wrinkles, dark spots and sagging skin and this effort often stops at the neck. Because the décolletage is one of the first areas to show signs of aging, we need to give this area the same amount of attention that we give our complexions.
The skin on the décolletage area is different from the skin on the face, so face creams and treatments won't have the same effect. For this reason, it's best to have different products targeted toward the specific skin concerns of the décolletage. A combination of sun exposure, natural aging and gravity contribute to signs of aging in this area, including sagging, creasing and rough skin. The décolletage is prone to signs of aging because it is thinner than other areas of the body and often left unprotected from UV rays and other environmental aggressors. This skin also lacks the elasticity and resilience that the rest of your skin has.
Targeted décolletage treatments are specifically formulated for use on this delicate area. These treatments often firm skin and promote collagen production, minimizing the appearance of wrinkles and crepey skin. They also provide rich hydration to plump and soften skin. Here are a few of our favorite décolletage formulas:
Obagi ELASTIderm Décolletage Skin Lightening Complex nourishes the skin on the neck and chest. This skin lightening treatment contains 4% hydroquinone to gradually lighten dark spots and hyperpigmentation. With regular use, this cream helps fade signs of photoaging and restore healthy, youthful skin.
PCA SKIN Perfecting Neck and Decollete deeply hydrates as it firms and smooths the neck and décolletage area. A unique blend of ingredients helps strengthen fragile skin, minimizing the appearance of fine lines, wrinkles, redness and discoloration. Hydrators also help leave skin looking firm, youthful and radiant.
NeoStrata Skin Active Triple Firming Neck Cream helps diminish the signs of aging in the neck and décolletage by building volume and firming sagging skin. Pro-Amino Acid helps stimulate pro-collagen while NeoCitriate promotes new collagen production and NeoGlucosamine builds the surrounding support matrix. This treatment also contains Apple Stem Cell Extract to help protect and maintain the skin's essential cells.
What products do you use to keep your décolletage looking healthy and radiant? Share with us in the comments.
Shop This Blog
Highlights
Hydrates the neck and décolletage
Firms skin
Smooths for a soft texture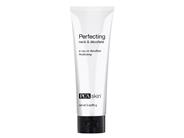 Quick Shop +
Highlights
Plumps and rehydrates skin
Smooths rough, crepey skin
Firms and tightens the neck area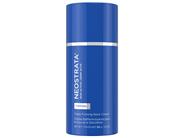 Quick Shop +