Hot Products
Hot Product: Obagi360
by Kristen
|
February 18, 2014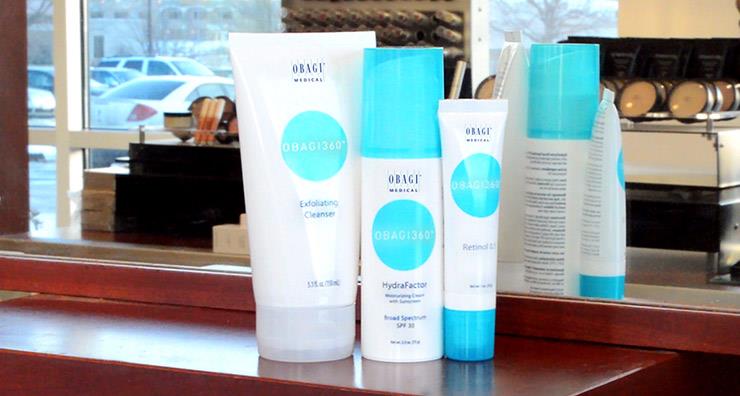 Don't wait until wrinkles appear to start an anti-aging regimen. It's much easier to prevent the early signs of aging before they get out of hand. Caring for your skin in your 20s and 30s will help you age with grace.
That's where Obagi360 comes in. This advanced skin care line was created by the anti-aging experts at Obagi Medical to treat and prevent the premature signs of aging. The anti-wrinkle products are perfect for younger patients who want to stay one step ahead of the aging process.
Obagi360 includes a cleanser, moisturizing sunscreen and retinol treatment to promote healthy and beautiful skin. These anti-wrinkle products work together to transform the complexion in three simple steps.
In the morning, start by washing with the Exfoliating Cleanser. This formula uses gentle exfoliating beads and papaya enzyme to leave the skin feeling soft and smooth. Follow with HydraFactor SPF 30 to moisturize and protect the complexion. This hydrating sunscreen also helps defend against environmental damage.
After cleansing in the evening, apply Retinol 0.5 to improve the look of fine lines, dark spots and rough texture. For those who want a stronger treatment, Obagi360 also offers Retinol 1.0, which is available separate from the starter set.
With regular use, this advanced skin care system helps to diminish various signs of aging, including:
Dull, uneven skin tone
Rough skin texture
Large pores
Dry skin
Occasional breakouts
Loss of radiance and resilience
Obagi360 helps encourage a lifetime of youthful and radiant skin. Buy this skin care system today to nourish and protect your complexion.
Shop This Blog
Highlights
Encourages cell renewal
Provides free radical protection
Defends against UV damage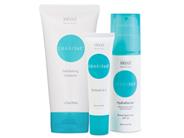 Quick Shop +