Hot Products
Hot product: NeoStrata Skin Active Triple Firming Neck Cream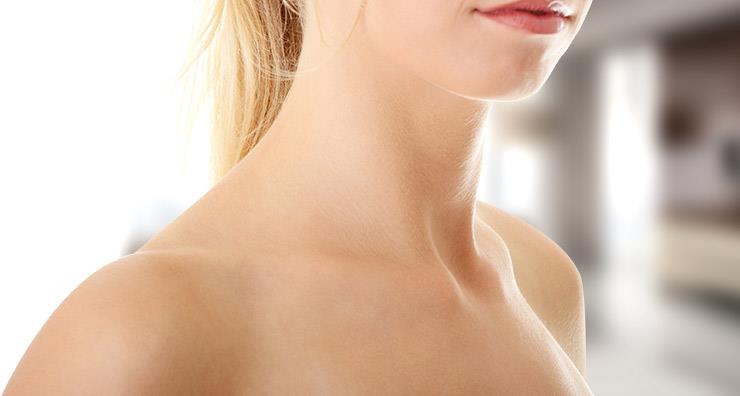 The area of your body that shows the most age is often overlooked during your skin care regimen. While your face is shielded with sunscreen and antioxidant serums, your neck and décolletage are often exposed to the sun and environmental aggressors without the proper protection, leaving your chest with wrinkles, dark spots and loose skin.
Well, it's time to change that. Introducing the new NeoStrata Skin Active Triple Firming Neck Cream, an incredible anti-aging cream designed specifically for the neck and décolletage.
Clinical trials for this product were performed at LovelySkin under the direction of Dr. Joel Schlessinger MD, board certified dermatologist and cosmetic surgeon.
Vice President of LovelySkin and Dr. Schlessinger's wife, Nancy, was one of the first people to try this new neck cream and she was amazed with the results.
"It really works!" Nancy said. "It has a light citrus scent and I can really tell a difference in my skin texture and tone."
This revolutionary formula firms, tightens, builds collagen and moisturizes for a healthier, younger-looking neck and chest. Extra strength key ingredients that make all the difference in skin health, tone and appearance, such as:
NeoGlucosamine, to hydrate and reduce discoloration
NeoCitriate, to plump, firm and tone
Pro-Amino Acid Timecode, to reduce wrinkles and inflammation
Apple stem cell extract, to protect and maintain cell function
Vitamin E, to protect the skin from free radicals
NeoStrata Skin Active Triple Firming Neck Cream is oil-free, paraben-free and perfect for all skin types. Buy this anti-aging cream today and see a major improvement in your neck and chest.