Skin Care
The Best Treatment For Every Wrinkle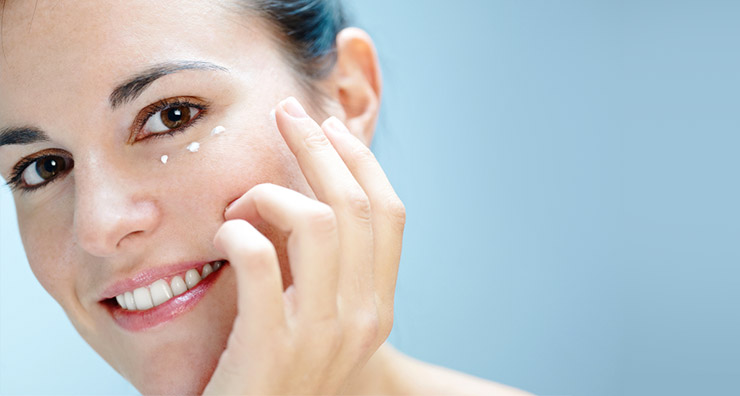 When you're worried about signs of aging, it may seem like wrinkles are wrinkles. You just want them gone. But treating wrinkles can be tricky because each product works better for different areas. Read on to learn more about the various types of wrinkles and the best way to treat each one.
Crow's feet around the eyes
The delicate eye area is often the first place many people start to see wrinkles. These fine lines develop as a result of frequent facial expressions like squinting and smiling. These repetitive motions create creases in skin that break down the collagen and elastin fibers over time. (Think of a sweater that slowly loses its shape after years of wearing and washing it.)
Treat crow's feet with Neocutis Lumiere Eye Cream (with PSP). The key ingredient in this eye cream is PSP, a powerful blend of growth factors, cytokines and interleukins that helps smooth the appearance of fine lines and wrinkles. This eye cream also contains caffeine to relieve under-eye puffiness and hyaluronic acid to hydrate and plump the delicate skin.
Forehead wrinkles
Horizontal wrinkles that form on the forehead can be the result of natural aging, sun exposure and gravity. However, the most common causes of lines on the forehead are repetitive muscle movements and facial expressions. If you often show your surprise by raising your eyebrows, you're more likely to see these wrinkles form on your forehead from your brow bone to your hairline.
Treat forehead wrinkles with Teoxane RHA Serum Fundamental Revitalizing Concentrate. This serum's key ingredient is Resilient Hyaluronic Acid, the richest concentration of hyaluronic acid on the market. RHA hydrates by forming a barrier on the skin's surface, locking in moisture and plumping the complexion.
Eyebrow furrows
Eyebrow furrows are very similar to forehead wrinkles, except they appear as deep-set vertical wrinkles between the brows. Repeated facial expressions are the culprit in this case. Eventually that look you have when you're frowning or concentrating will become a permanent fixture on your face.
Treat eyebrow furrows with Revision Skincare Revox 7. This LovelySkin staff favorites contains seven unique peptides to address the seven common expression lines, including forehead lines, crow's feet, glabella frown lines, bunny nose lines, nasolabial laugh lines, lip lines and marionette lines. Each peptide works to soften the look of lines, keep skin looking relaxed and prevent new lines from forming. NuFace Trinity Facial Trainer with ELE Attachment is another treatment option that uses microcurrent technology and a targeted attachement head to contour and tone this hard-to-treat area.
Fine lines around the lips
As the body's natural production of collagen slows, wrinkles begin to form around the lips. These small, vertical lines start at the outer edge of the lips and extend up over the Cupid's bow and down toward the chin. Smoking, chewing gum and drinking from a straw can also cause premature fine lines to form around the mouth because these actions involve frequently pursing your lips. These fine lines are often the culprit behind feathering or bleeding lipstick.
Treat lip lines with SkinCeuticals Antioxidant Lip Repair. This targeted treatment repairs signs of aging and helps prevent fine lines and wrinkles from forming in the future. Key ingredients in this lip treatment include hyaluronic acid to plump skin and antioxidants to neutralize harmful free radicals.
Deep-set wrinkles that frame the mouth
The laugh lines that extend from each side of your nose to the corners of your mouth are called nasolabial folds. In youthful skin, these folds appear while laughing or smiling. These wrinkles become deeper and more defined with age.
Much like eyebrow furrows, nasolabial folds respond well to Revision Skincare Revox 7.
Fine lines and deep wrinkles on the neck
The same factors that trigger wrinkles on the face can also lead to wrinkles and sagging skin on the neck. Horizontal neck wrinkles appear as collagen and elastin break down. Looking down at your phone, tablet or computer for long periods of time can also lead to these deep wrinkles around the neck. In addition to horizontal wrinkles, vertical neck wrinkles can form after sleeping in the same position every night or following excessive sun exposure.
Treat neck wrinkles with NeoStrata Skin Active Triple Firming Neck Cream. This neck cream includes clinically proven ingredients that help lift, firm and plump sagging skin. With regular use, you'll see an improvement in the appearance of wrinkles after eight weeks.
Wrinkled, crepey skin on the chest
Loss of collagen and elastin is a major factor in the appearance of chest wrinkles. Most people regularly apply sunscreen to their face, and even their neck, but forget the décolletage. Years of unprotected sun exposure combined with the natural aging process lead to wrinkled, crepey skin on the chest. Sleeping on your side every night can also cause more pronounced wrinkles in this area.
Applying NeoStrata Skin Active Triple Firming Neck Cream to the décolletage area will help diminish the appearance of wrinkles and plump thinning skin.
What you can do to protect your skin
The best way to maintain healthy, youthful skin is with regular sunscreen application. Applying a broad spectrum sunscreen like EltaMD UV Clear Broad Spectrum SPF 46 Sunscreen - Untinted every day will help prevent UV rays from triggering premature signs of aging. Additionally, don't wait for wrinkles to appear before you start an anti-aging routine. It's much easier to prevent wrinkles before they've fully formed.
You can also pair these anti-aging products with in-office treatments like wrinkle relaxers and hyaluronic acid fillers. Your physician can help customize a treatment plan to address your biggest concerns. Many of these formulas will help prolong results between in-office procedures, giving you a more youthful appearance.
How do you keep your skin looking youthful and radiant? Share with us in the comments.
Shop This Blog
Highlights
Minimizes puffiness and dark circles
Hydrates and soothes delicate skin
Reduces under-eye wrinkles and fine lines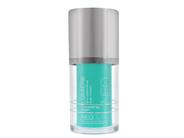 Quick Shop +
Highlights
Hydrates skin with hyaluronic acid
Brightens and revitalizes skin
Reduces signs of skin fatigue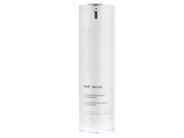 Quick Shop +
Highlights
WHY WE LOVE NuFACE: Two microcurrent attachments in one kit! The award-winning, multi-solution NuF...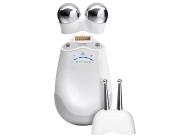 Quick Shop +
Highlights
Exfoliates and smooths lips
Provides intense hydration
Heals cracked skin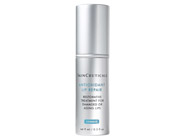 Quick Shop +
Highlights
Firms and tightens the neck area
Plumps and rehydrates skin
Smooths rough, crepey skin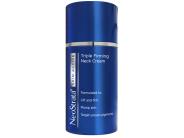 Quick Shop +
Highlights
Calms sensitivity and irritation
Creates a matte finish
Oil-free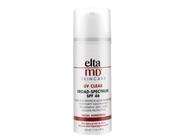 Quick Shop +
Highlights
Smooth expression lines with Revision Skincare Revox 7. Revision Skincare Revox 7 is special...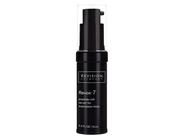 Quick Shop +
Connect with Us!