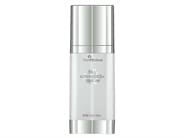 Reviews For
SkinMedica TNS® Advanced+ Serum
LOVE the product, hate the packaging
I use TNS Advance+Serum religiously now, this is my 3rd bottle! My skin looks and feels tighter, less wrinkles, less brown spots, better texture! BUT- I feel like there is so much wasted in the bottle that the pump cannot get out and there is no way to see how much is really left. I truly hope they can come up with better packaging soon. It's too expensive to have wasted product due to the package. Ashleyl6639
Verified Purchase
The best serum
I've used the TNS essential serum for about 2 years and loved it. When this came out I tried it. It's even better. My only complaint is the cost. LovelySkin Customer
Verified Purchase
Happily Surprised!
I'm 67 years old with considerable sagging around the jowls, uneven skin tone, some acne scarring, some wrinkling on my forehead. I'm still on my first bottle. I use it am & pm right after I wash my face. Then I put my other products on top. I know this is very expensive. However, I was using ZO Growth Factor Serum & there is NO comparison. I am seeing amazing results in just 10 days! The biggest improvements so far are my skin tone & the wrinkling on my forehead. I'm really excited to see what comes next! Antonia
Verified Purchase
Tremendous Improvement in Skin Texture
I rarely used moisturizers because they left my skin feeling tacky, heavy, or even worse, caused break outs. I am a total convert to TNS+. I use it morning and evening and it has really changed my skin. Pores are less visible, and even my derm commented on the visible improvement to my skin. I really wish they would reduce all the excess packaging and change to a recyclable or re-fillable container for regular users - but I'll write to SkinMedica about that. LovelySkin Customer
Verified Purchase
Not sure yet
After using this product for a few days, I developed a new reddish-purple spot on my face. I worried that the growth factors caused some abnormal cell growth, so I stopped using the Advanced Serum for now. I will try it again in a few months, though, because it is possible that the new spot had nothing to do with this product. I also started using a new tretinoin prescription in the past month, and I may have been reacting to that. I will update this review once my skin has settled down and acclimated to the tretinoin. LovelySkin Customer
Verified Purchase
So far, so good.
I've been using for about 2 months now and I really notice a difference in the tone and brightness of my skin. I normally do not wear any foundation or powder - esp just day to day - but after using this, I really don't need any coverage. My skin looks great. My only complaint is that on my third bottle, the pump got blocked and it's only dispensing the clear serum. I sent an email to customer service and they sent me an email with detailed info on how to unblock it but so far, nothing has worked. Might be a fluky bottle. LovelySkin Customer
Verified Purchase
Best Serum on the Market
My dermatologist recommended TNS serum and I have been using that for a couple of years. I recently changed to the TNS advanced and I like this serum even better. It smells better, slides on my skin better and feels really good. I have also seen slightly better results than the original serum. I am 58 and I am often told how much younger than my age my skin looks. I was using twice a day, but during the pandemic I have had to cut back to just night time use because of the cost. It is well worth the money. Pricey, but worth it !
My sister introduced me tot his serum and at first I didn't want to even entertain buying something so expensive, but she gave me a sample so I I'm hooked. SkinMedica is a very reputable brand that you see a lot of times at dermatologist offices so I knew it was a very good brand. Anyway, just from the one sample I I received I could tell a definite difference already in my skin! KatC1998
Verified Purchase
A Step Up
I have used TNS Essential Serum for years and decided to upgrade to TNS Advance + Serum. It has only been a week but I anticipate great results. LovelySkin Customer
Verified Purchase
So Good
I've waited so long to buy this because of the price, but I finally did and it's amazing. Arielle
Verified Purchase
SkinMedica TNS Advanced Serum
I love this product and wish I could use all the time. It is a bit pricey but well worth it (when I can afford it)!!!!! LovelySkin Customer
Verified Purchase
Pump only let out one serum
Pretty pricey to get a product that has a defective pump. I emailed to exchange to get another. I know this is a great product but I'm only giving it 3 stars bc of the pump. Tj31970
Verified Purchase
Product- 5 Stars, but Double Pump Container -3
I absolutely LOVE this product! I was out of it for a few weeks due to mail delays, and I could tell the difference of not being about to use it daily on my face. So the product is a definite 5+ in my book. However, I am not a fan of the double pump for 2 serums. This is my 3rd container of this product it is giving me problems with one side of the pumps not working. Therefore, the serums are not being dispensed equally. Kudos to LovelySkin for immediately sending me information and a video of how to fix the malfunctioning pump. I still can't get it to work right, but I will figure out some way to get the second serum out of there....That is how much I value this product. LovelySkin Customer
Verified Purchase
Super Serum
The holy grail of serums. I have notice that my skin is super hydrated and looking smoother with my fine lines filling in. LovelySkin Customer
Verified Purchase
Visible results
I really loved this serum and didn't find it too heavy for my oily skin. There definitely is a firming effect and I'd love to continue using it but it's just too expensive. That's my only reason for taking off one star. LovelySkin Customer
Verified Purchase
SkinMedica TNS Advanced+serum
I have been using this serum for about 4 months. It has removed the fine creases that were beginning on my cheeks but otherwise I notice little change. I am giving it another couple of months to see if there is any more improvement. paulsie
Verified Purchase
SkinMedica TNS Advanced Serum
I have been using SkinMedica products for the past 10-12 years. I began with the original TNS Recovery Complex, later advancing to TNS Essential Serum, and for the past year, the TNS Advanced Serum. I think the Advanced Serum is by far the superior product. It goes on easily, feels good on my skin, and keeps my skin smooth and bright. I normally use the product twice a day, followed by the SkinMedica HA5 Rejuvenating Hydrator, and a day or nighttime moisturizer. I have consistently gotten compliments on my skin over the years, and know it's due to consistent use of the SkinMedica products. LovelySkin Customer
Verified Purchase
No visible results yet
The serum has a much more pleasant scent than its predecessor and skin is soft when applied. I'm on my 3rd bottle but haven't had any visible results. Also the 2 products that essentially are mixed to make 1 don't run out evenly. The clear lasts longer than its white counterpart. These should be dispersed evenly. LovelySkin Customer
Verified Purchase
Visible Results
Although this serum is wildly expensive, I have seen improved color, texture, and smoothness in just a few short weeks. Additionally, my esthetician advised that serum is absorbed better into moist skin -- so wet your fingers under the facet before spreading the serum on your face to get more for your $$. LovelySkin Customer
Verified Purchase
Amazing
I simply love this product! I noticed a difference in my skin within 2 weeks. It may seem a bit pricey but it's definitely worth it. Product claims not met
This all-in one serum claims to improve appearance of fine line, skin tone and texture. When reviewing skincare products, I expect it to take 6-8 weeks to see or feel small changes. I always take photos to see if there are visual changes in lines or age spots to ensure I am not missing anything. With a product that has fantastic reviews, product claims, and a high price point I expected no different. I have been using this product for 6 weeks- morning and night along with the hydrator with not the slightest change in fine lines, skin tone or texture. I will not make another investment in the TNS advanced serum. Caryann
Verified Purchase
5 stars
Have always been a huge fan of SkinMedica. This is my new favorite! Excellent product
The product is amazing, I love it alone but even more under a retinal. LovelySkin Customer
Verified Purchase
The best!!
SkinMedica did it again. The best serum I have! Hydrates and my fine lines are reduced. Absolutely will buy again. LovelySkin Customer
Verified Purchase
Amazing
This is amazing stuff! My skin feels soft and is brighter and firmer than a month ago. It's pricey but I think it might be worth it. LovelySkin Customer
Verified Purchase