Ask the Experts
Dear LovelySkin: Is it safe to line my waterline?
by LovelySkin
|
August 19, 2015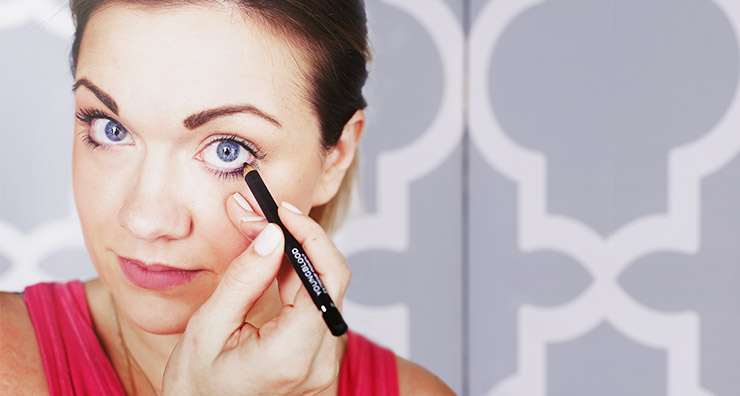 Dear LovelySkin, Is it safe to line my waterline? - Anonymous
Eyeliner seems to find a home in one of two places under the eye. People either apply it directly below the lash line or on the waterline. The waterline is the wet part (go figure) just above your lower lashes that creates a nice little shelf for your eyeliner. But is eyeliner on your waterline safe?
As it turns out, it's probably not the safest idea. Applying eyeliner on the waterline increases your risk of contaminating your eye. Any bacteria or contaminants on the tip of your eyeliner have the potential to travel into your eye and cause discomfort, irritation or redness to those with sensitive or dry eyes. In rare cases, it may also cause eye infections or blurred vision. Plus, the eye's natural moisture causes the liner on the waterline to move, meaning it doesn't last as long as liner applied below the lash line. Lining just below your lash means safer, longer-lasting eye liner.
To line just below your lashes, gently pull your skin down and away from your eye. This will make the area just below your lower eyelashes taught and make it easier to apply eyeliner just below your eyelashes. If you're a practiced eyeliner applier, you are probably capable of lining your lower lid in just one stroke. If not, try placing eyeliner dots or dashes just below your lashes, and then connect them for a seamless look. For a softer look, smudge your applied eyeliner with the tip of your finger or a Q-tip.
There are additional ways to prevent harmful bacteria from coming too close to your eye. If you use an eyeliner pencil, be sure to thoroughly sharpen it before each use. That will ensure that you're using the product at its freshest as you have shaved away any contaminants. For twist-up eyeliners, cut off some of the end before each use to make sure it's as clean as possible. And be sure to remove all eye makeup before bed to reduce your risk of eye infection.
For a clean line, try bareMinerals Lasting Line Long-Wearing Eyeliner. This creamy color won't smudge, smear or fade. It has a built-in sharpener to keep your liner pointed and fresh. jane iredale Eye Pencil is perfect for a smudged look. This safe and gentle liner is best smudged with an eyeliner brush. If you love liquid eyeliners, try Stila Stay All Day Waterproof Liquid Eye Liner. Available in an array of colors, this liquid liner has a fine tip for accurate lines.
What's your favorite way to line your eyes? Tell us in the comment section.
Shop This Blog
Highlights
Provides highly pigmented color
Creates a precise or smudged look
Available with sponge tip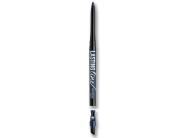 Quick Shop +
8 colors
Highlights
Ideal for a smudgy, smoky look
Packed with beneficial ingredients & rich pigments
Wears all day long & is easily removed at night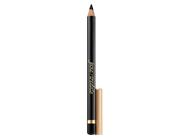 Quick Shop +
7 colors
Highlights
Available in multiple colors
Waterproof, no-smudge formula
Marker tip for a precise application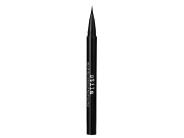 Quick Shop +
16 colors
Connect with Us!