Skin Care
Just in at LovelySkin: Trophy Skin
by LovelySkin
|
August 20, 2015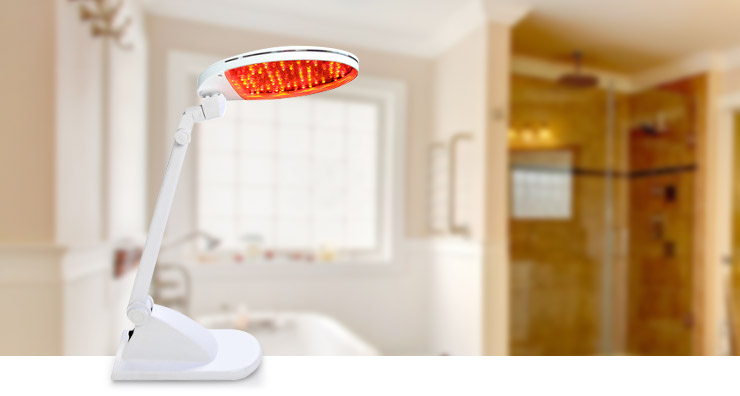 LovelySkin is excited to now carry Trophy Skin, a line of at-home skin care tools!
Founded in 2009, Trophy Skin created a line of products that guarantee "professional results at a smart price so you can invest intelligently in your skin." Inspired by the amazing results of non-invasive spa treatments, the company is dedicated to developing solutions that address specific complexion concerns. All Trophy Skin products are professional-grade and designed with customers in mind so you can enhance your complexion in your own time in your own home.
Trophy Skin is committed to putting "the power to transform your skin in your hands." Its devices employ the most advanced skin care technologies and are easy to use, giving you the power to rejuvenate your complexion. Trophy Skin has been featured in many beauty and skin care publications including Vogue, InStyle and Dermatology Times because of its innovative and impressive tools.
Shop our favorite Trophy Skin products at LovelySkin! You'll find an array of devices and accessories to fit your specific needs. Give yourself an in-home microdermabrasion with Trophy Skin MicrodermMD. The device improves the appearance of fine lines, wrinkles, age spots, sun spots, acne scars, uneven tone, rough texture, large pores and conditions like keratosis pilaris. Ten minutes every ten days will help you achieve a glowing, smooth complexion!
For microdermabrasion benefits in a smaller device try Trophy Skin REjuvadermMD Handheld Microdermabrasion System. This kit includes a professional-grade exfoliating wand, a pore extraction tip for blackheads and an infusion tip for increased absorption of serums. This five-minute treatment addresses fine lines, wrinkles, age and liver spots, mild scarring, uneven tone and rough texture. Trophy Skin MiniMD Portable Microdermabrasion offers the same anti-aging benefits of microdermabrasion in an even smaller, more portable device. This treatment option is Trophy Skin's most basic microdermabrasion solution, making it ideal for novices.
Improve your skin's laxity and promote collagen production with Trophy Skin RejuvaliteMD Anti-Aging Light. This breakthrough LED device combines the efficacy and intensity of the dermatologist's office with the comfort and convenience of your home. The RejuvaliteMD uses four powerful LED wavelengths of high intensity light to reduce fine lines and wrinkles, improve tone and lighten age spots. It's hands-free, so find your most comfortable position and use the RejuvaliteMD for whenever you have fifteen minutes to spare.
If you enjoy the results of ultrasonic skin scrubbing, you'll love Trophy Skin Labelle Ultrasonic Skin Spatula. The device produces ultrasonic waves at 24,000 Hz per second to unclog pores, eliminate excess oil, clear blackheads and whiteheads, remove dry skin and address uneven tone and texture. It can be used to purify your face, neck and chest.
After you've used your Trophy Skin tools, apply Trophy Skin Argan Stem Cell Serum to soothe your complexion. This anti-aging treatment nourishes, protects and moisturizes for a more youthful appearance. It reduces fine lines, wrinkles, sun damage and age spots.
Do you have a question about Trophy Skin? Ask us in the comment section.
Shop This Blog
Highlights
Smooth and brighten the skin, and restore a youthful glow. MicrodermMD is a great solution to impro...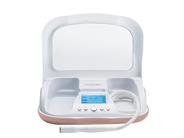 Quick Shop +
Highlights
Use Trophy Skin RejuvadermMD Handheld Microdermabrasion System for at-home microdermabrasion. This...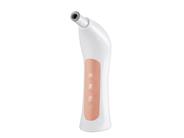 Quick Shop +
Highlights
Achieve professional results with Trophy Skin MiniMD Portable Microdermabrasion System. Trophy Ski...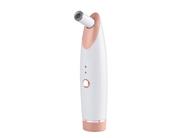 Quick Shop +
Highlights
Trophy Skin RejuvaliteMD Anti-Aging Light diminishes signs of aging with red light therapy. Trophy...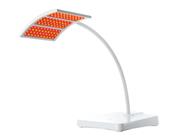 Quick Shop +
Highlights
Labelle Ultrasonic Skin Spatula is the home version of the popular spa treatment known as ultrasoni...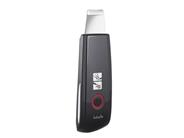 Quick Shop +
Highlights
Soothe and rejuvenate your skin to flawless, firm and youthful by using daily as part of your skin ...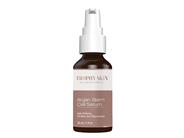 Quick Shop +