Skin Care
Skin Brightening vs. Skin Lightening
by Stepha
|
August 20, 2015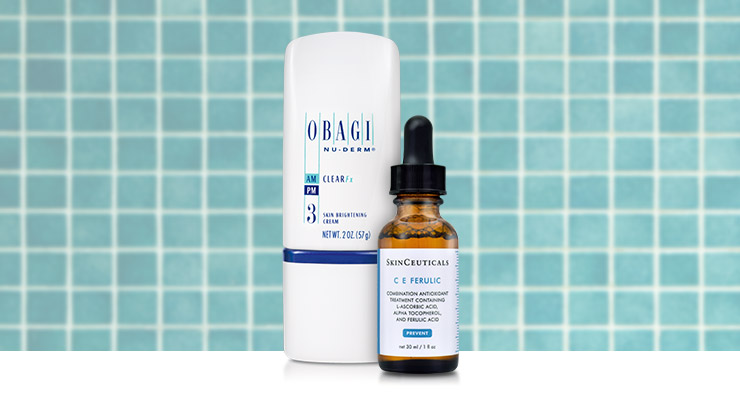 There are countless formulas on the skin care market that address dark spots and other pigmentation concerns. While browsing LovelySkin.com, you may have noticed words like "illuminating," "toning," "clarifying," "brightening" and "correcting" appearing often on our Lightening & Brightening Products pages. So what exactly is the difference between products designed for brightening and those designed for lightening? In this blog entry, we'll go over lighteners and brighteners, as well as how to choose the best treatment for your needs.
Skin Brightening
Maintaining a bright, radiant complexion is something that most of us want to achieve, no matter our age. However, this goal can become challenging over time. As we grow older, skin cells begin to turn over at a slower rate. Cells are not shed fast enough, and they sit atop the skin's surface to create a dull appearance. Skin grows drier, which may worsen the appearance of fine lines, and dark under-eye circles may become more noticeable.
Those products that brighten are designed to leave skin with a vibrant, "glow-from-within" look. The treatments work to brighten skin through exfoliators, light-diffusers, antioxidants or a combination of these key ingredients, and they are appropriate for skin in every life stage.
Diminish a dull complexion with StriVectin Intensive Illuminating Serum. This lightweight formula contains niacin to help minimize inflammation and enhance overall skin clarity. Skin is left with a radiant, youthful glow.
For the eyes, try LovelySkin LUXE Brightening Eye Cream. The cream contains Persian Silk Tree extract and horse chestnut extract to help fight signs of fatigue, plus hyaluronic acid to hydrate and plump skin. Self-adaptive optical technology helps to diffuse light and create a bright, energetic under-eye area.
LovelySkin Exfoliating Gel Mild 11% features a blend of amino fruit acids to help remove dulling debris and refine tone and texture. Vitamin C works to brighten skin, support collagen growth and protect against environmental stressors.
For an instant glow, a daily illuminating moisturizer is a must. Caudalie Vinexpert Radiance Day Cream SPF 15 is a sheer pink cream that works with any skin tone to create a healthy, luminous complexion. It also helps fight wrinkles and firm skin.
Skin Lightening
Skin lightening formulas help to promote an even skin tone and minimize the appearance of dark spots, sun damage and other types of hyperpigmentation. This makes them most appropriate for mature skin types or those who struggle with conditions like melasma and post-inflammatory hyperpigmentation. As a bonus, you'll likely enjoy an overall brighter, more radiant complexion from using these formulas. Dermatologists recommend kojic acid, alpha hydroxy acids (glycolic acid and lactic acid, for example) and arbutin.
Obagi's hydroquinone-free answer to skin lightening is the Nu-Derm Fx Starter System. This kit contains a full regimen with Obagi Nu-Derm Clear Fx and Obagi Nu-Derm Blend Fx, two treatments that feature 7% arbutin to address dark spots and hyperpigmentation.
Vitamin C serums are a wonderful all-in-one brightening and lightening solution, particularly if you have very minimal hyperpigmentation or are looking to prevent dark spots in the long-run. Shop a wide selection here. Two of our favorites are Obagi-C Professional-C Serum 15% and SkinCeuticals C E Ferulic.
Do you have a question about lightening and brightening products? Let us know in the comments section.
Shop This Blog
Highlights
Ideal for normal, dry or sensitive skin
Contains antioxidants
Firms skin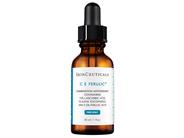 Quick Shop +
Highlights
Prevents premature signs of aging
Promotes collagen production
Ideal for most skin types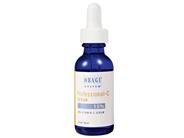 Quick Shop +
Highlights
Hydroquinone-free
Restores elasticity and builds collagen
Actively lightens discoloration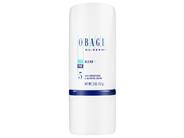 Quick Shop +
Highlights
Hydroquinone-free
Actively lightens discoloration
Renews and restores skin
Quick Shop +
Highlights
Hydroquinone-free
Fades dark spots
Smooths fine lines and wrinkles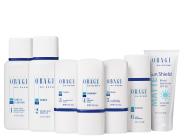 Quick Shop +
Highlights
Enhance your complexion with Caudalie Vinexpert Radiance Day Cream SPF 15. This velvety sheer pin...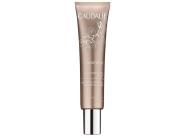 Quick Shop +
Highlights
Supports collagen production
Reduces fine lines, wrinkles and pores
Contains an 11% blend of exfoliating AFAs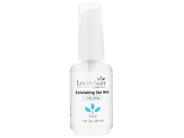 Quick Shop +
Highlights
Hydrates the eye area
Smooths crow's feet
Fights signs of fatigue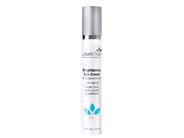 Quick Shop +
Highlights
Intensive Illuminating Serum is a lightweight skin brightening formula that diminishes dull sk...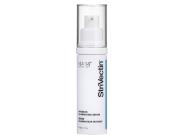 Quick Shop +
Highlights
Hydroquinone-free
Creates a more even tone
Fades dark spots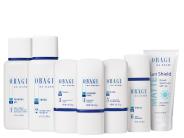 Quick Shop +