Ask the Experts
Do We Look Like Our Pets? LovelySkin Tests the Theory
by Stepha
|
December 11, 2015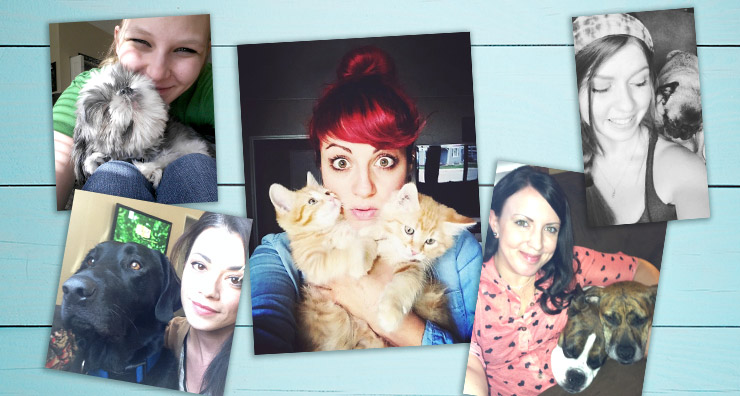 Do we really look like our pets?
You may have heard the theory that dog-owners pick breeds that have similar features to themselves based on a preference for the familiar. There are also studies that show that the more time a pair of best friends spends together, the more they begin to look alike. Here at the LovelySkin office, we adore our pets, and we had to put these studies to the test. In this blog, we'll introduce you to a few of our furry, fetching friends and reveal our findings with a special skin care twist. Fun fact: we carry a product here at LovelySkin that's just for dogs! But we'll get to that later. First, a little science.
The Eyes Have It
Researchers aren't exactly sure why there appears to be a resemblance between humans and their pets, but it may be in the eyes. In an experiment conducted by psychologist Sadahiko Nakajima, more than 500 people were shown two sets of photographs, one pair that included a real dog-owner and their pet and one that had a random human/pet pairing. Participants correctly paired pets to their actual owners at an accuracy rate of about 80%. When the eyes in the photos of pets and their owners were obstructed with a black bar, that accuracy rate fell significantly, but when they were shown photos of just eyes, participants were back at an accuracy rate of about 73%.
LovelySkin Staff and Their Pets
We were fascinated by these results, and we had to tack on a question of our own: what do you think you have in common with your pet that LovelySkin could treat? In other words, do you share any skin or hair concerns with your shaggy sidekick? It turns out we have more in common with our pets than we thought.
We promise: no animals were harmed in this poll! Any product recommendations in this section are for humans only. If you'd like to address your pet's skin and hair concerns, we recommend consulting with your veterinarian.
Kelsey and Jack
Our graphic designer, Kelsey, and her shih tzu, Jack, each struggle with seasonal allergies that can leave their skin dry, red, itchy and irritated. FixMySkin Healing Body Balm Unscented with 1% Hydrocortisone is the perfect quick fix for minor everyday skin irritation. It contains soothing shea and cocoa butters, plus healing hydrocortisone to help repair damaged skin cells and provide instant itch relief. Best of all, the balm stick is ultra-portable and easy to apply. Just smooth the stick directly over affected areas, re-cap it and place it back in your purse or pocket. It's even heat-resistant!
Malinda and Freddie
Another LovelySkin graphic designer, Malinda, and her dog, Freddie, each deal with peeling, brittle nails. For Malinda, we recommend Qtica Natural Nail Growth Stimulator. This treatment is enriched with vitamin E to nourish nails for visible improvement in as little as seven days. It works by creating a protective barrier, allowing nails to grow stronger and healthier. It works great alone, or it may be applied as a base coat or topcoat for your favorite nail colors.
Ariel, Gatsby and Felix
Ariel, our resident photographer, and her cats, Gatsby and Felix, all have a hard time taming their frizzies and flyaways. For Ariel, we suggest Klorane Leave-In Cream with Papyrus. This cream uses papyrus milk to help protect hair against heat and humidity and fight frizz without weighing hair down. It also adds much-needed moisture and natural-looking shine for hair that's heathy and radiant.
Mandi and Peanut
Mandi, a graphic designer, and her pug, Peanut, experience a dry, itchy scalp. Peanut enjoys a pet-safe apple cider vinegar treatment at home, but Mandi's favorite products are derma e Scalp Relief Shampoo and derma e Scalp Relief Conditioner. This shampoo and conditioner feature a blend of botanical vitamins that work to calm and cool itchy skin. Salicylic acid helps to dissolve product build-up, while tea tree works to maintain scalp purity. As a bonus, the formulas are vegan and free of all common irritants.
Nora, Zoe and Gus
LovelySkin Art Manager, Nora, and her dogs, Zoe and Gus, are feeling pretty tired lately, and it's showing up in the form of dark circles and puffiness. One of our favorites for addressing fatigued eyes is LovelySkin LUXE Brightening Eye Cream. It features self-adaptive optical technology to help visibly brighten the under-eye area and hyaluronic acid to help plump and fill in fine lines. Persian Silk Tree extract helps to target signs of fatigue, while horse chestnut extract minimizes puffiness and dark circles. This cream is a must-have for giving skin a younger-looking glow.
Put a Smile On
When you shop at LovelySkin, you can treat yourself and your dog to a beauty item or two. We proudly carry Petsmile Professional Toothpaste and Applicator Swabs, a canine toothpaste with a beef flavor dogs can't resist. The paste contains a special complex that helps to stop plaque formation, promote healthier teeth and gums and encourage fresher breath. And you won't even need a toothbrush. Petsmile can be swabbed on with the sold-separately applicators or even spread on your pup's favorite toy or treat for a quick touch-up. Explore Supersmile and their full range of whitening products for yourself, and you and your pet will be both be photo-ready for your next lookalike contest.
Do you have a question for our staff writers? Let us know in the comments section.
Shop This Blog
Highlights
Fragrance-free
Treats psoriasis, eczema and more
Travel-friendly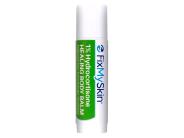 Quick Shop +
Highlights
Protect your hair from heat and humidity with Klorane Leave-In Cream with Papyrus Milk. Klorane Le...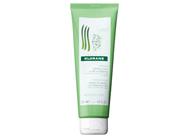 Quick Shop +
Highlights
This doctor-developed, clinically tested formula works in four ways to gently cleanse, de-flake, so...
Quick Shop +
Highlights
This doctor-developed, clinically tested formula works in four ways to gently detangle, de-flake, s...
Quick Shop +
Highlights
Hydrates the eye area
Smooths crow's feet
Fights signs of fatigue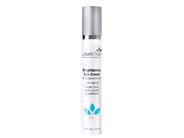 Quick Shop +
Highlights
Exclusive Flex Design! Petsmile Applicator Swabs are extra long 7.25 inch-swabs with durable plasti...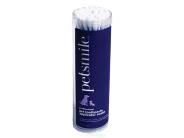 Quick Shop +
Highlights
Petsmile Professional Toothpaste helps keep your dog's mouth fresh and healthy. Introducing ...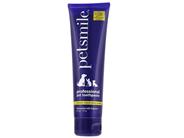 Quick Shop +
3 options