Skin Care
Helping Hand: Easy Ways to Prevent Dry, Cracked Knuckles This Winter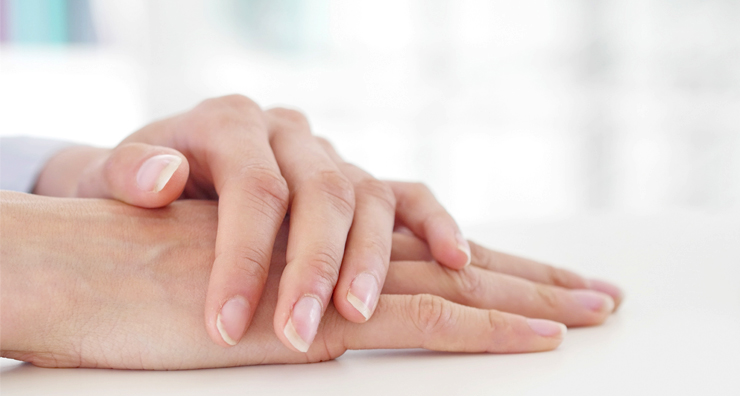 It's no secret: winter is extra rough on hands. Many of us have experienced dry skin on our hands and knuckles that is so severe it cracks, peels and bleeds. Not only is this unpleasant to look at, it might make us more susceptible to skin infections. And did we mention ouch? It just plain hurts. Since most of us use our hands constantly, it can feel like an endless cycle of redness and irritation. So why does this happen in the first place? And what can you do about it? Keep reading for answers on how to get rid of dry skin.
Last week, we went over reasons why skin tends to dry out in winter. The main culprit is lack of moisture in the air, both outdoors due to cold, dry weather and indoors due to forced-air heat. Lack of moisture is also responsible for excessively dry hands and cracked skin on fingers, but there are a few additional factors that tend to give them a raw deal.
First, our hands, more than any other part of our bodies, are constantly exposed to water, especially in winter. It's flu season, after all, and we're probably focused on hand-washing and using sanitizer more than ever. Many of us also have jobs that require frequent hand-washing and we all use the bathroom (and hopefully) wash our hands. Excess exposure to water actually removes essential oils, weakens the moisture barrier and dries out skin, as do the soaps and alcohol-based sanitizers we use to combat germs. Plus, as we mentioned above, we're almost always using our hands. Our knuckles are continuously in motion and this gives them next to no chance to heal. Cracked skin on fingers is caused and made worse by the same concept: simply having busy hands.
How to Get Rid of Dry Skin: Moisturize, Moisturize and Moisturize Some More
So what can you do about it? The key to preventing dry skin on hands is, of course, to moisturize, moisturize and moisturize some more. Five to six applications a day should do it. This will allow the effects to last longer and help you enjoy round-the-clock hydration. Try to keep moisturizer readily available by stashing one in your purse, backpack, desk and gym bag, in addition to your bathroom. This way, you'll never have to skip an application when you need it most.
Our very favorite treatment for dry skin on hands is FixMySkin Healing Body Balm Unscented with 1% Hydrocortisone. This powerful balm stick was invented by Dr. Joel Schlessinger and his son, Daniel, who was inspired to research and create the product when he experienced cracked skin on his own hands one tough Nebraska winter. The balm's star ingredient is 1% hydrocortisone, an ingredient that works to quickly heal damaged skin cells while treating inflammation and irriation. Shea butter and cocoa butter, two of the top dermatologist-recommended therapeutic moisturizers for severe dryness, work to soothe, hydrate, and relieve itch. Because it's an easy-to-apply balm stick, it's never greasy or sticky. More reasons to love FixMySkin:
-It's heat-resistant and travel-friendly—put it right in your pocket!
-It can be applied anywhere to the face, lips or body
-It soothes minor eczema, psoriasis, insect bites and rashes
-It's also available in a smaller vanilla version for chapped lips
Good Habits That Go Hand in Hand with FixMySkin
In addition to stocking up on the balm that can do it all, try choosing mild soaps and washing hands in warm rather than hot water. Get in the habit of applying moisturizer directly after washing your hands to replenish lost moisture and prevent dry skin on hands, especially if you cleanse ten or more times a day. You'll also want to wear gloves, even if you'll only be outside for a short time, and consider purchasing a humidifier, which can help with sore throats, stuffy noses and dry, itchy skin all over the body. Lower the temperature of your shower or bath and consider setting a timer for 10 minutes maximum to avoid exacerbating dryness.
Do you have a question about how to get rid of dry skin? Let us know in the comments section.
Shop This Blog
Highlights
Mess-free
Treats psoriasis, eczema and more
Relieves itchiness and dry skin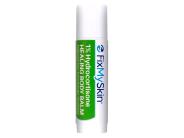 Quick Shop +
Highlights
Medicated to heal cracked lips
Soothes irritation
More powerful than regular balms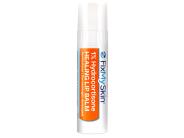 Quick Shop +