Skin Care
Holiday Foods and Your Skin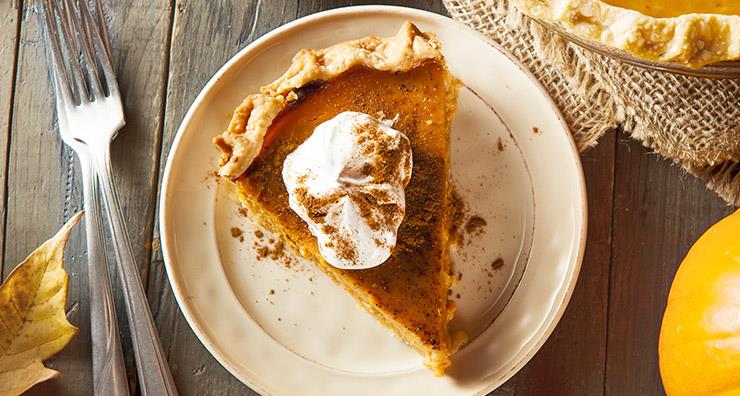 The holidays are a great time to kick back and relax with good food and quality family time. It's okay to indulge in special treats, but be wary of how certain foods may affect your skin. Here's a quick guide to holiday foods that could harm your skin and their healthy alternatives:
Appetizers are often loaded with fats and other things that can wreak havoc on your skin. Before dinner, snack on vegetables and other healthy alternatives that will help your skin glow. Red bell peppers, for example, are high in vitamin C.
White bread, stuffing and pasta dishes have a high glycemic index because they're loaded with refined carbohydrates, which can contribute to breakouts. This is because when you eat these foods, your body experiences an increase of glucose and insulin levels. Instead, choose whole grain breads and nutrient-rich side dishes like butternut squash or baked sweet potato. The beta carotene in these dishes helps promote healthy cell turnover.
Foods that are high in sodium can lead to fluid retention and puffy-looking skin. Instead of salting everything on your plate, season your dishes with herbs and spices. Sage, in particular, helps improve circulation and cell renewal.
Enjoy dessert in small portions. Instead of loading up on sugary cookies and cake, opt for a small slice of pumpkin pie. Sugar damages collagen and elastin in your skin, two components that keep your complexion looking firm and plump. Consuming excess sugar can also contribute to breakouts and make skin look dull. Pumpkin is full of vitamins and other nutrients—specifically vitamin A and fiber, which are both essential for healthy skin.
Food isn't the only thing that affects your skin. Be sure to watch what you drink, as well. Eggnog and Irish coffee are two holiday staples but these drinks are also high in sugar, which can cause wrinkles. Dairy can also increase oil production, leading to breakouts. Alcohol in general is dehydrating because your body metabolizes the water content before it has a chance to reach your skin. Instead, drink water or cranberry juice, which are both healthy and hydrating. Cranberries are also packed with antioxidants to help ward off wrinkles.
If you go a little overboard, there are skin care products that can help revive your complexion. SkinCeuticals Resveratrol B E combines 1% resveratrol, the highest level on the market today, with 0.5% baicalin and 1% vitamin E to boost skin's defense against free radicals and oxidative stress. SkinCeuticals also offers its A.G.E. Interrupter, which helps reverse glycation damage to the skin's firmness and elasticity, and A.G.E. Eye Complex, which uses blueberry extract to prevent the breakdown of collagen and elastin. MEG 21 Smooth Radiance Face Treatment contains Supplamine, an anti-glycation technology, to reduce the damage caused by the glycation process and defend your skin against inflammation, free radicals and other environmental stressors.
How will you care for your skin this holiday season? Share with us in the comments.
Shop This Blog
Highlights
Boosts collagen synthesis
Contains vitamin E
Corrects signs of aging with resveratrol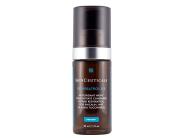 Quick Shop +
Highlights
Stimulates collagen and elastin
Restores lost moisture
Protects the natural barrier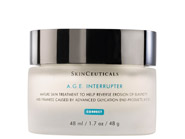 Quick Shop +
Highlights
Minimizes crow's feet
Improves dark under-eye circles in 12 weeks
Diminishes puffiness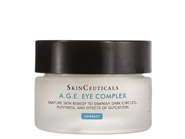 Quick Shop +
Highlights
Protects against environmental damage
Diminishes fine lines
Suitable for all skin types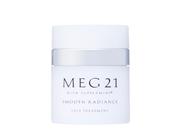 Quick Shop +
Connect with Us!