Beauty
Mistakes You're Making With Your Nail Polish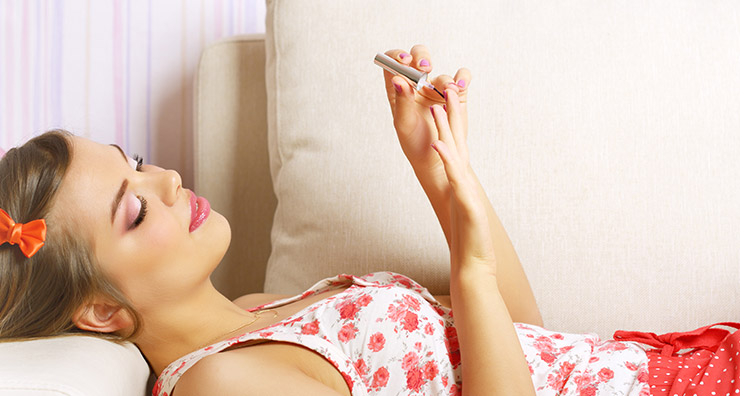 If you're anything like us, you're no stranger to manicures. In fact, painting your nails has probably become a routine activity. But did you know skimping on certain steps could be sabotaging all your hard work? Read on to learn more about mistakes you could be making with nail polish.
Cutting your cuticles
Trimming or cutting cuticles during a manicure is purely cosmetic and doesn't benefit the nail in any way. In fact, it's actually harmful to your nails. The small area of skin helps protect your nails from infection. When this skin is removed, your nail is left unprotected from bacteria and fungus. Cutting or trimming cuticles often leads to infections and ultimately damage to the nail.
Filing your nails in a back-and-forth motion
Moving a nail file back and forth over nails creates tiny tears and splits in the nail, which can lead to larger cracks and peeling over time. Instead, simply file your nails in one direction until you achieve your desired shape. It may take longer but your nails will thank you.
Painting your nails when they're dirty
It can be tempting to apply cuticle oil or lotion to your hands before you add polish. However, any moisture, oil or leftover polish will keep your new polish from sticking. Preparing the surface of your nail is essential for best results. If you apply hand lotion first, give each nail a quick swipe of polish remover like Zoya Remove 3-in-1 Polish Remover, which will get rid of any residue.
Not using a base coat
A base coat has two benefits: it prevents nail discoloration and extends the wear of your manicure. Much like putting on primer before foundation, this bottom layer smooths the nail surface and allows polish to better adhere to your nails. Your nail has natural oils that prevent polish from holding on and a base coat seals these oils. This step also prevents the pigments from staining the natural nail, so you won't have to worry about yellowing. We recommend trying one with protein like essie Protein Base Coat, which will help strengthen nails.
Shaking your bottle of polish
If you're seeing tiny bubbles every time you apply your polish, shaking the bottle might be the culprit. Shaking polish traps air inside the bottle, creating tiny pockets where bubbles can form. The same goes for when you dip the brush back in the bottle. If your polish separates, simply roll the bottle in your hands. And much like mascara, it's important to never pump the brush in and out of the bottle.
Applying thick coats of polish
If you have too much polish on your brush, be prepared to deal with nicks, smudges and even bubbles. Thicker layers of polish take much longer to dry and are more likely to peel. If you normally apply polish with a heavy hand, steal this technique from the professionals: Dip your brush and wipe one side on the bottle. Apply your polish in three short, even strokes, first down the middle and then one down each side of the nail. Then wait two minutes before applying a second coat.
Not using a top coat
The last thing you want is for your fresh manicure to chip a couple days later. Applying a top coat seals in your nail polish, helping it last longer and giving your nails that signature shiny finish. If you're short on time, there are several quick-dry options available. If you have time to spare, a slow-setting top coat will provide a more protective finish. We recommend Zoya Armor Top Coat / UV Block, which adds an ultra-glossy shine while protecting your polish from yellowing UV rays.
Drying your nails under UV lights
No amount of time saved is worth the risk of using UV lamps. Women who are exposed to these lights are more likely to develop skin cancers on their hands and feet, especially if they have a history of skin cancer or have already had significant sun exposure. Instead of risking dangerous UV exposure, dry your manicure with a fan or take some time to relax while your nail polish dries naturally.
Taking a shower or washing the dishes right after applying polish
Before you polish your nails and jump in a warm bath, consider this. Hot water separates the polish from your nails and causes it to chip, so it's a good idea to wait a while before submerging your hands in hot water. Heat and steam from the shower or washing dishes can also cause fresh polish to bubble or smudge. To protect your manicure, we suggest wearing gloves while washing the dishes and turning down the temperature in the shower.
Picking at chipped polish
Picking at chipped polish is a big mistake. This bad habit can actually remove the top layer of your nail bed, leading to weakened and brittle nails over time. Instead of chiseling away at chipped polish, remove your entire manicure with nail polish remover. For quick removal on the go, choose pre-moistened towelettes like ncLA Take It Off Soy Based Nail Lacquer Remover Sheets.
How do you make your manicure last? Share your tips with us in the comments.
Shop This Blog
Highlights
Zoya Remove Plus is an award wining, gentle, yet highly effective 3-in-1 nail polish remover, nail ...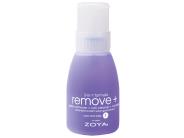 Quick Shop +
Highlights
essie Protein Base Coat helps to strengthen the nail while leaving a smooth canvas for polish appli...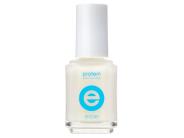 Quick Shop +
Highlights
Nails are ready to take on the world with Zoya Armor Topcoat & UV Blocker. Add a protective, ultra-...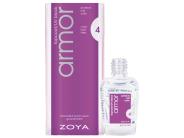 Quick Shop +
Highlights
You'll dare to go bare with this soy based remover sheet that strengthens as it strips.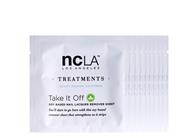 Quick Shop +
Connect with Us!