Hot Products
New additions to LovelySkin LUXE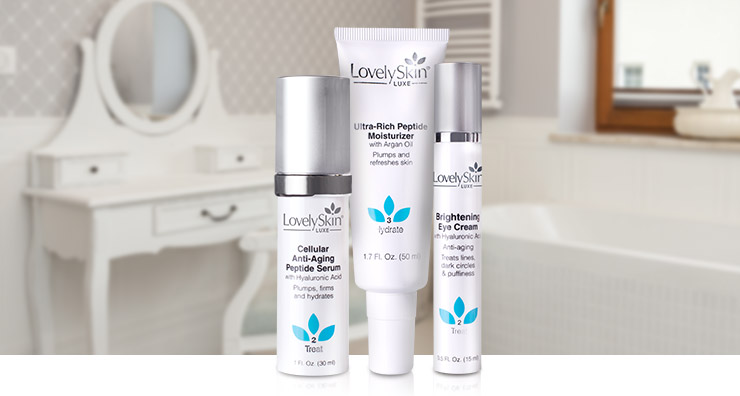 LovelySkin LUXE, a signature skin care line created by board-certified dermatologist and cosmetic surgeon, Dr. Joel Schlessinger, is expanding with three new products. In keeping with the rest of the LovelySkin LUXE collection, these new products contain high quality anti-aging, antioxidant and active ingredients to keep your skin looking youthful and radiant. Each product is gluten-free, paraben-free, sodium lauryl sulfate-free and cruelty-free, so you know your skin is getting only the best care. Learn more about the newest LovelySkin LUXE releases below.
LovelySkin LUXE Brightening Eye Cream
This new hydrating cream reduces signs of aging around the eyes. Persian Silk Tree extract reduces dark circles while horse chestnut extract minimizes puffiness under the eyes. Hyaluronic acid fills in fine lines and wrinkles in the delicate eye area. In addition to reducing signs of aging, this eye cream also employs self-adaptive optical technology to diffuse light and give your skin a youthful glow.
LovelySkin LUXE Cellular Anti-Aging Peptide Serum
LovelySkin LUXE Cellular Anti-Aging Peptide Serum plumps, firms, hydrates and repairs your complexion. This advanced serum contains apple stem cell extracts derived from a rare Swiss apple that help to fill in wrinkles and protect the life of skin cells. Peptides, or growth factors, repair cellular damage caused by age and environmental stress while hyaluronic acid plumps fine lines and wrinkles. Persian Silk Tree extract minimizes dark circles and under-eye puffiness. Use this serum twice a day for a healthier and more radiant complexion.
LovelySkin LUXE Ultra-Rich Peptide Moisturizer
This powerful hydrating cream provides essential moisture for improved skin health. LovelySkin LUXE Ultra-Rich Peptide Moisturizer contains peptides to help repair cellular damage while argan oil nourishes and revitalizes the skin. Pomegranate oil defends against free radicals as it reduces the appearance of inflammation, and grape seed oil helps restructure and regenerate the skin. This moisturizer also contains shea butter to soften and soothe.
Add these three new products to your LovelySkin LUXE collection today!
Shop This Blog
Highlights
Smooths crow's feet
Minimizes dark circles
Relieves under-eye puffiness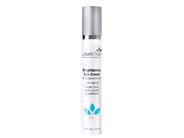 Quick Shop +
Highlights
Plumps, firms and hydrates
Minimizes fine lines and wrinkles
Repairs cellular damage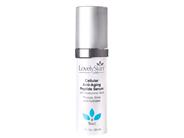 Quick Shop +
Highlights
Improves signs of aging with peptides
Provides antioxidant protection
Provides long-lasting hydration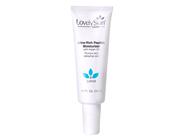 Quick Shop +
Connect with Us!