Skin Care
New Year, New You: Skin Care Habits to Avoid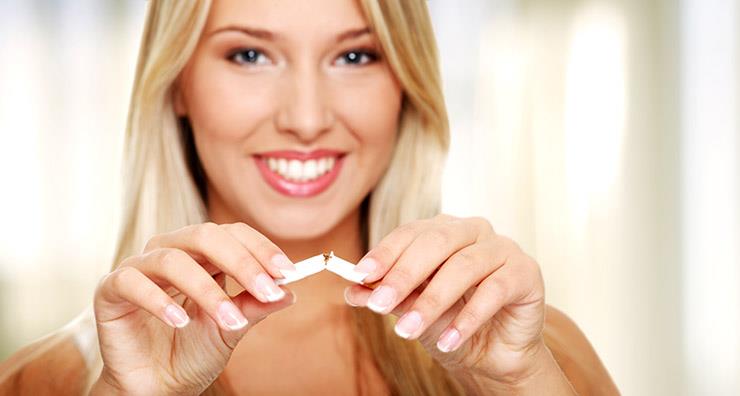 With every new year, we're each given a chance to start fresh. It's the perfect time to kick harmful habits and establish a better skin care routine. Here are a few skin habits you could do without:
Tanning
Apart from self-tanners, any change in the color of your skin is a sign of sun damage. UVA and UVB exposure causes premature aging and increases the likelihood of skin cancer. Tanning beds are even worse because they emit ultraviolet radiation that is two to three times stronger than the sun at its peak. Indoor tanners are also 74 percent more likely to develop melanoma, according to the Skin Cancer Foundation.
Smoking
If you need another reason to quit, consider what smoking does to your skin. Cigarettes deprive your skin of essential oxygen and blood flow that keeps the complexion looking healthy and youthful. This leads to dull skin, premature wrinkles, under-eye bags, loss of elasticity and more. Not to mention the lip lines you'll receive from repeatedly puckering up.
Pulling all-nighters
It's called beauty sleep for a reason. Your skin works to repair damage while you sleep and disrupting this process aggravates skin conditions like eczema, acne, rosacea and psoriasis. Sleep deprivation also causes stress, which shows in the form of dull, sallow and sagging skin.
Popping pimples
Every time you squeeze a zit, you're pushing bacteria deeper into pores and making acne worse. Picking leads to inflammation, infection and even scarring. This bad habit also causes pimples to last twice as long as they would have if you left them alone.
Ignoring the rest of your body
Skin care doesn't stop at your chin. The skin on the rest of your body needs just as much attention as your face. Your neck, chest and hands, for example, are almost always exposed, yet these areas rarely receive proper hydration and sun protection.
Missing annual checkups
Skin cancer is the most common form of cancer in the United States, according to the Skin Cancer Foundation. Each year there are more new cases of skin cancer than breast, prostate, lung and colon cancers combined. It's also one of the easiest cancers to cure if diagnosed and treated early enough. Annual checkups with your dermatologist will help you spot early signs of skin cancer, as well as any other potential problems.
How will you be improving your skin care routine this year? Share with us in the comments. Check back tomorrow for our list of good skin care habits to start.
Connect with Us!