Skin Care
Six Ways to Get Your Skin Red Carpet Ready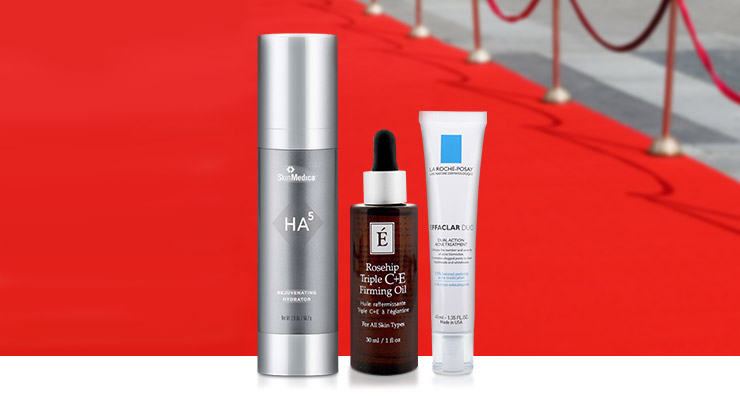 With the Oscars coming up in just a few short weeks, celebrities are preparing for the red carpet flashbulbs and surprise selfies they'll be posing for come awards night. Dr. Schlessinger, our CEO and board-certified dermatologist (to the stars in Omaha!) weighs in on what they've likely done to prepare their skin for Awards Night and what they're doing now.
1. 'Friend' a dermatologist!
According to Dr. Schlessinger, visiting a dermatologist is the single most important step celebrities can take to make sure their complexions look their best when Red Carpet season comes around. This lesson is one that everyone can take home, whether they are preparing for a wedding, event or just want to look their best. It's also critical to establish a relationship with your dermatologist rather than only going to see them immediately before an event. This allows the dermatologist to know what your 'norm' is and how you should look!
2. Get started early with Botox and fillers.
Any of the stars you see at the Oscars will most likely have had their Botox and fillers done by now, or they have an appointment very soon. "The simple reason is that these procedures can occasionally cause bruising and it's sometimes challenging to cover a bruise," says Dr. Schlessinger. "It generally takes about two weeks to fully recover from a bruise, so if they are on the Red Carpet in two weeks (or so) they need to get their fillers and Botox done pronto! Botox shouldn't bruise if it's administered by a true professional, but I don't take chances if it is a huge event—I tell my patients to plan for success rather than hope for it!"
3. The long and short of lasers and devices.
"Since some laser treatments come with weeks or months of downtime, if I have any patients who want lasers before a big event I tell them to plan accordingly," says Schlessinger. "Additionally, I prepare my patients with Retin-A and the Obagi regimen before even considering any laser procedures. My guess is that if celebrities were going to do a laser procedure, they had it done in early December or January at the latest."
"Ultherapy, an ultrasound lifting device for the face and neck, could probably be done two weeks beforehand as it rarely causes any issues other than an occasional bruise," adds Schlessinger. "On the other hand, at-home devices such as the FOREO Luna Pro, iluminage Skin Smoothing Laser and Trophy Skin MicrodermMD are perfectly fine to use throughout as they don't have any down time."
Dr. Schlessinger recommends the following devices for all his celebrity or non-celebrity patients. Start off with the new FOREO Luna Pro Facial Cleansing + Anti-Aging Device to deep cleanse your skin with sonic pulse technology. This unique device features a silicone cleansing surface and dual motor to gently remove impurities while it exfoliates, leaving your skin with a healthy, natural glow. Better yet, the FOREO Luna Pro's Anti-Aging Mode uses lower-frequency pulses to relax muscles, smooth fine lines and encourage collagen production.
The next step to a flawless complexion is introducing the NuFACE Trinity Facial Trainer with ELE Attachment into your skin care routine. This remarkable anti-aging device uses microcurrent technology to gently stimulate facial muscles to improve your facial contour and reduce fine lines and wrinkles. The ELE Attachment in this kit allows you to target hard-to-reach areas like smile lines, crow's feet and eyebrow furrows, so your skin is smooth, even and ready for your close-up!
4. Body work!
Celebrities who want body treatments such as liposuction or injectables like Kybella take much longer to get 'photography ready,' depending on what they want to wear on Awards Night. "It's probably too late for this now, but there's always next year," says Schlessinger.
"Kybella, a chin fat treatment, takes at least a month to get back to normal and ideally I would want to wait a few months before stepping in front of the cameras," Schlessinger adds. "Someone who has SmartLipo or another form of liposuction done can be ready for an event within a month or so, but depending on the dress she might be wearing, there are telltale entry and exit points that could be troublesome. On the other hand, UltraShape (an ultrasound fat dissolver) and Zeltiq's CoolSculpting can be done within weeks of the time he or she'll be on the Red Carpet without any worry about marks that would show."
5. Supplement your skin care routine.
When a special event is coming up fast and you need to look your best, you may find that your usual skin care regimen just isn't giving you the results you want. Adding a few dermatologist-recommended products to fill the gaps in your routine is one of the best ways to rejuvenate your skin quickly, and you're likely to find something you'll wonder how you lived without.
SkinMedica HA5 Rejuvenating Hydrator, for example, is a super-moisturizer that combines five different forms of hyaluronic acid to boost skin's moisture levels for up to twelve hours. This product is also the first and only one of its kind to support your skin's ability to produce its own hyaluronic acid. It provides an immediate and lasting moisture boost when you need it, plumping fine lines and wrinkles for a smoother look and feel just fifteen minutes after you apply it.
Oils and masks are also great additions to your skin care routine. A high-quality facial oil like Eminence Rosehip Triple C+E Firming Oil can supply intense hydration, antioxidants and anti-inflammatory ingredients that absorb quickly to leave even sensitive skin calm, nourished and protected.
Masks are another fantastic supplement to your skin care routine right before an event because they deliver targeted benefits you and everyone else will notice immediately. The bliss Triple Oxygen Instant Energizing Foaming Mask is a breath of fresh air for tired, lackluster skin. Its invigorating formula delivers a vital burst of oxygen to the skin, along with aloe and antioxidants to calm and nourish. Use this mask during your final beauty prep for a refreshed look as you walk out the door.
6. Pack an emergency skin care kit.
No matter how well any star prepares for the Oscars, they still need a plan for any pesky blemish or irritation that may develop. Keeping an emergency skin care kit with essentials at the ready can mean the difference between success and failure when the cameras come out. Keep a tube of FixMySkin Healing Body Balm Unscented with 1% Hydrocortisone on hand to quickly relieve itchy, dry or irritated skin, as well as La Roche-Posay Effaclar Duo to treat any surprise blemishes.
How do you prepare your skin for a big event? Tell us on Facebook, Twitter or Instagram using #LovelySkin!
Shop This Blog
Highlights
Achieve visible anti-aging results with the iluminage Skin Smoothing Laser. The iluminage Skin Smo...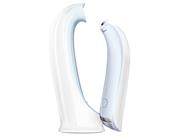 Quick Shop +
Highlights
Smooth and brighten the skin, and restore a youthful glow. MicrodermMD is a great solution to impro...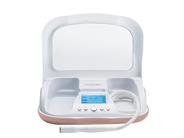 Quick Shop +
Highlights
Best suited for anti-aging regimens
Gently cleanses
Smooths fine lines and wrinkles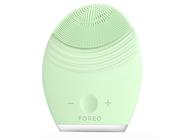 Quick Shop +
3 options
Highlights
WHY WE LOVE NuFACE: Two microcurrent attachments in one kit! The award-winning, multi-solution NuF...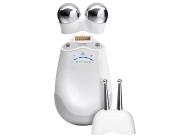 Quick Shop +
Highlights
Best suited for dry skin
Hydrates the complexion
Minimizes fine lines and wrinkles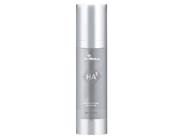 Quick Shop +
Highlights
Protects with antioxidants
Provides a non-greasy finish
Reduces inflammation and redness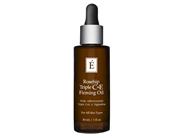 Quick Shop +
Highlights
Brightens dull skin
Energizes the complexion
Offers antioxidant benefits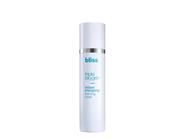 Quick Shop +
Highlights
Mess-free
Treats psoriasis, eczema and more
Relieves itchiness and dry skin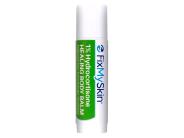 Quick Shop +
Highlights
Best suited for acne prone skin
2012 Allure Best of Beauty Award Winner
Heals blemishes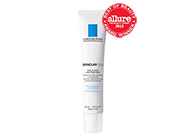 Quick Shop +
Connect with Us!