Skin Care
DIY or Buy: The Down and Dirty Truth about Homemade Skin Care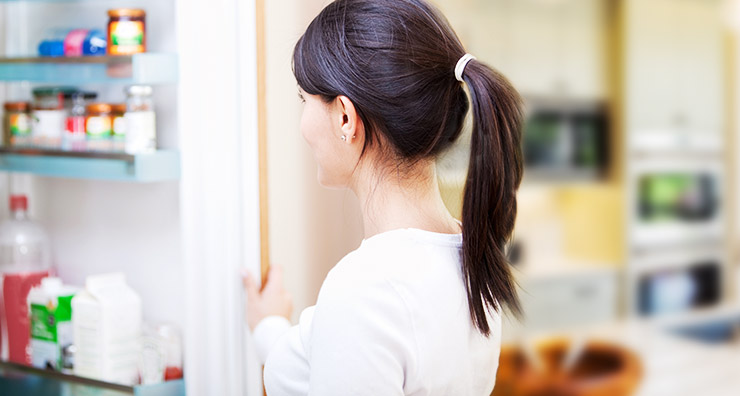 Imagine if you could open your fridge and have an array of skin care, hair care and makeup products at your disposal, all for what amounts to spare pocket change? We have to admit, it sounds pretty wonderful in theory! But what we're really talking about is DIY beauty, a trend that has exploded on sites like Pinterest and tumblr. The "products" are actually grocery list staples, like eggs, honey, baking soda and mayonnaise, and they're being mixed together to make face masks, scrubs and just about any other type of formula you can think of. Mascara made from Oreos? That's totally a thing, at least according to YouTube.
But like the age-old adage goes, if something seems too good to be true, it probably is. Before you raid your pantry, there are several things you should know about whipping up your own beauty treatments.
1). DIY recipes are not professionally regulated.
Anyone can go online and post a DIY recipe, no matter their knowledge or background on the subject. There's no way to know the origins of a particular concoction or whether it's safe for your skin. And you can assume it was never tested by a professional in the field. Which brings us to our next point. . .
2). Dermatologists and aestheticians are not using DIY beauty treatments.
Experts agree that professionally developed skin care formulas are far superior to their DIY counterparts. You'd be hard-pressed to find a dermatologist applying a homemade mixture of egg whites, honey and lemon to their face to ward off wrinkles. These ingredients are simply not effective compared to clinically proven anti-aging actives, like vitamin C, retinol and peptides.
3). "Natural" does not mean "safe for everyone."
Even the most mild, natural or organic of ingredients comes complete with a counter-indication. In fact, those who experience reactions to particular skin care formulas are often actually reacting to a botanical ingredient. Food and plant-based allergies are extremely common, and using highly concentrated, raw versions of these items on your skin can cause major irritation.
4). Natural = raw = bacteria city.
Professionally developed skin care formulas usually contain preservatives to fend against the bacterial growth that can occur over time. When you concoct a recipe of raw ingredients, you risk contaminating your complexion with bacteria. This could lead to acne or other types of infections. Egg, for example, can contain salmonella, something we all need to avoid.
5). There is no ancient beauty secret waiting to be unlocked.
Most of us have read about how Cleopatra bathed in milk and honey to maintain her exceptional beauty. We treasure legends like these, and they tend to lead to the belief that there's a secret ingredient waiting right under our noses that can completely transform our skin. Reading stories about Cleopatra's beauty routine is a lot of fun, but we bet if she were Queen of the Nile today, she would be seeking out the best of the best—high-quality skin care with scientifically backed ingredients.
Verdict:
We know that a big draw for DIY beauty is its affordability. But when you add up the risk factors and the time you'll spend applying ineffective mixtures to your skin, we think it just isn't worth it. You're far better off investing in the real deal and using it regularly as directed.
If you still love the idea of mixing up a recipe for your skin, we have the perfect compromise. Did you know that just about any Eminence serum can be added to an Eminence masque or moisturizer for a custom treatment? Eminence products are all-natural and organic to boot, just be sure you're avoiding the botanical ingredients you know you're allergic to and ask your dermatologist if you're not sure. Our favorite mixology recipe is a drop of Eminence Rosehip Triple C + E Firming Oil mixed with an application of the Eminence Strawberry Rhubarb Masque with Hyaluronic Acid.
Share your favorite mask with us on Facebook, Twitter or Instagram using #lovelyskin!
Shop This Blog
Highlights
Protects with antioxidants
Provides a non-greasy finish
Reduces inflammation and redness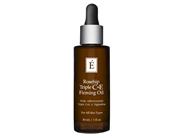 Quick Shop +
Highlights
Exfoliates skin
Removes impurities
Minimizes wrinkles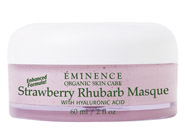 Quick Shop +